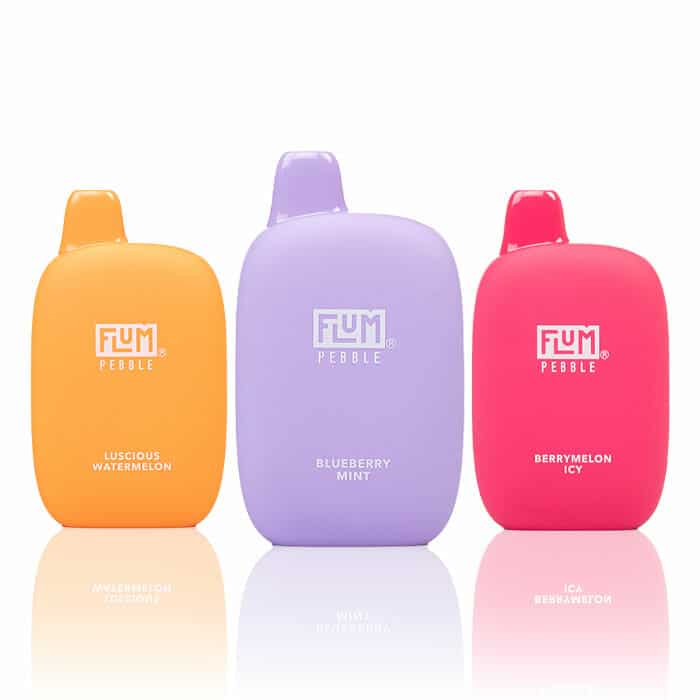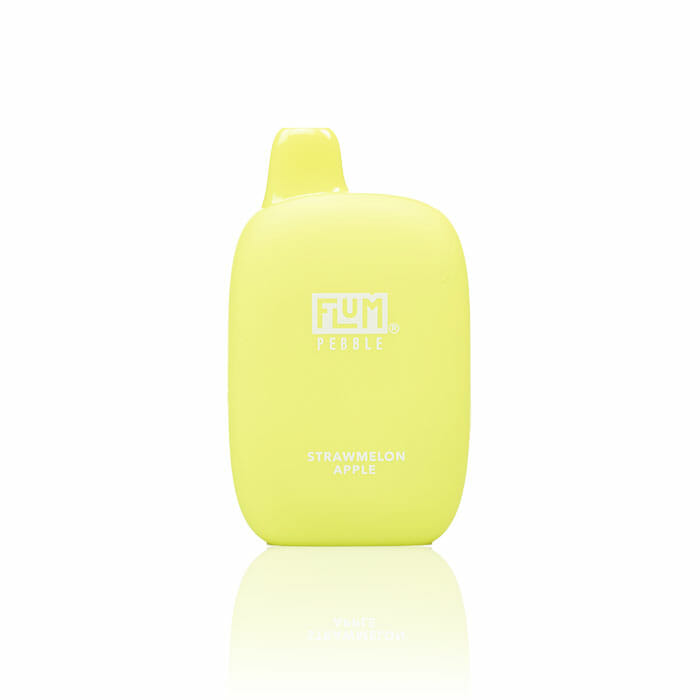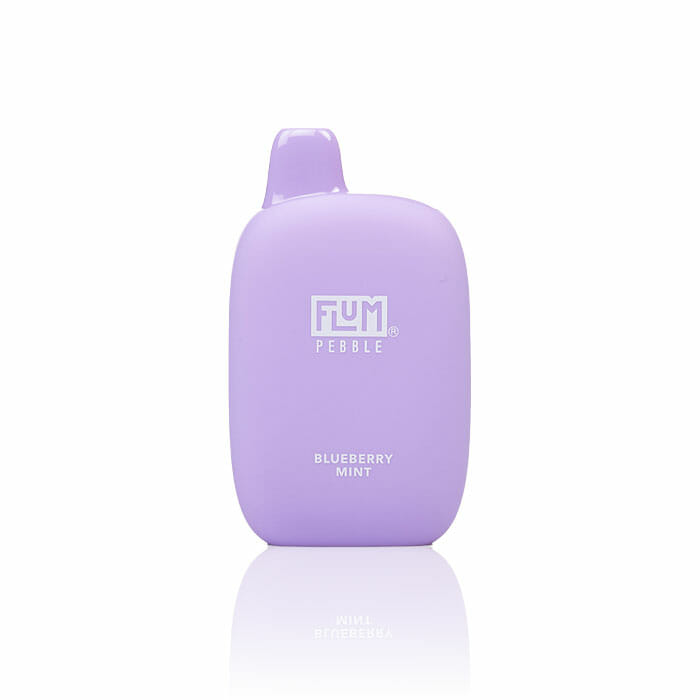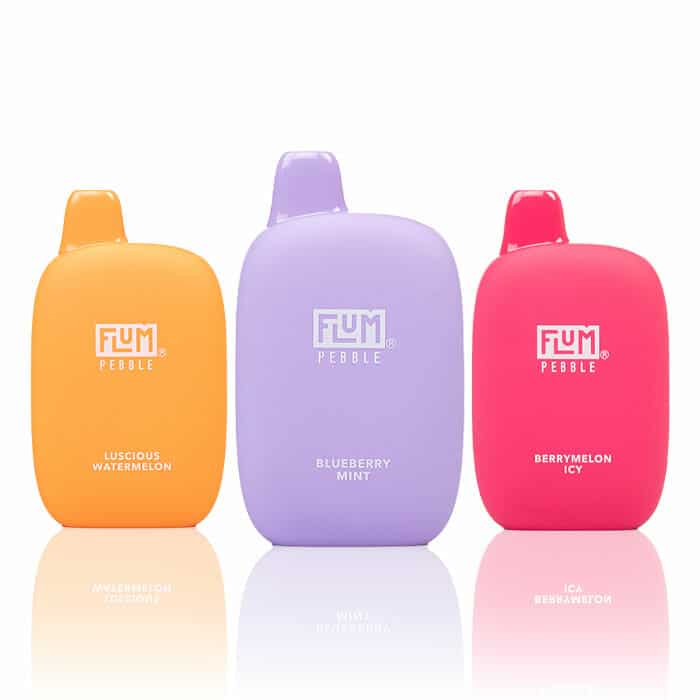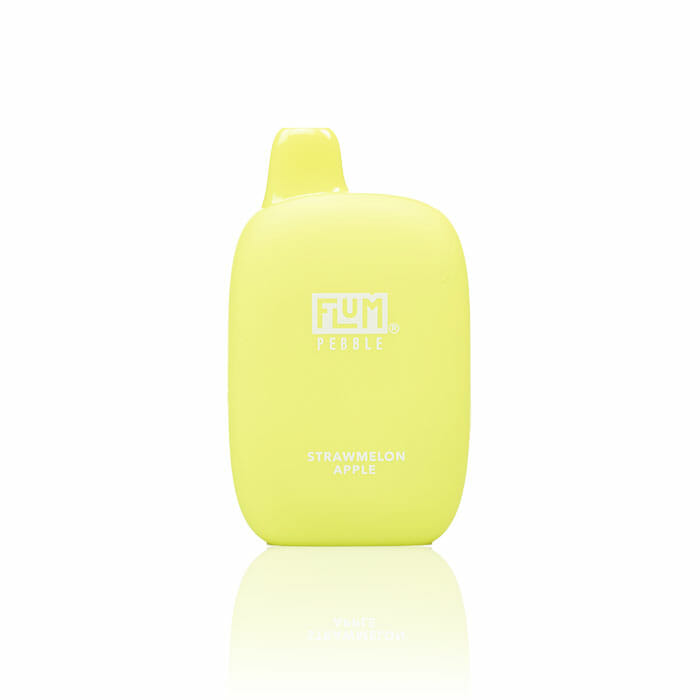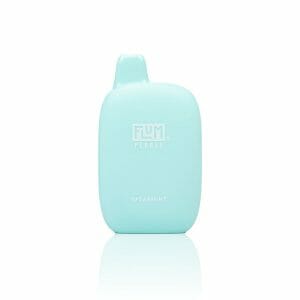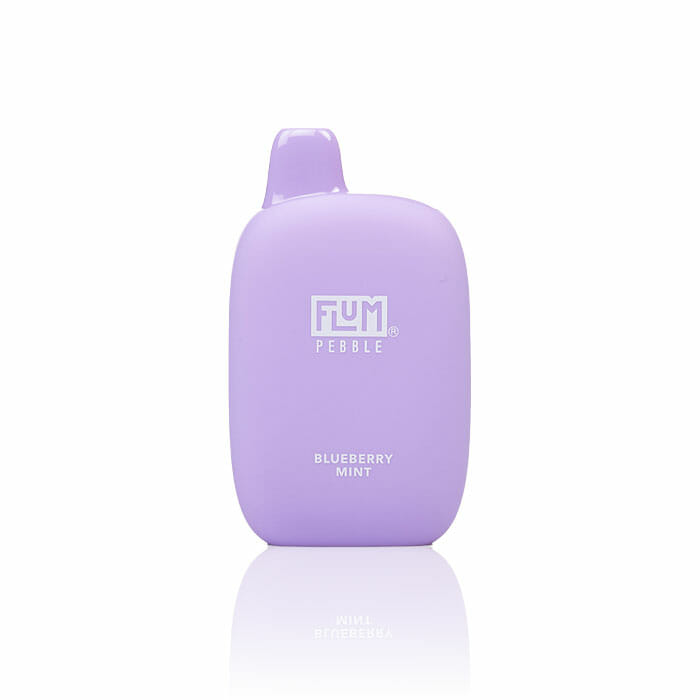 Flum Pebble 6000 Puffs Disposable
$14.95
The Flum Pebble 6000 Puffs Disposable combines the best of lightweight design with modern innovation, featuring a powerful rechargeable battery and 14mL of delicious e-liquid for up to 6000 smooth, satisfying puffs.
Description
Discover lightweight, portable design and deliciously smooth flavor in one with the Flum Pebble 6000 Puffs Disposable. This slim, playfully designed Flum vape offers 14mL of delicious pre-filled synthetic e-liquid in 10+ amazing flavors with a rechargeable battery and an anti-leak design for up to 6000 satisfying puffs.
Flum Pebble 6000 Puffs Disposable  Specs
14mL Pre-Filled Synthetic E-Liquid
5% (50mg) Nicotine Strength
Rechargeable
Adjustable Airflow
Anti-Leak Design
Type-C USB Port
Approximately 6000 Puffs
Flavors
Aloe Grape: A fresh combo of sweet grapes and icy aloe.
Apple Grapefruit: Sour apples blended with sour citrusy grapefruit.
Berrymelon Icy: A wintery concoction of fresh berries and sweet melon.
Blueberry Mint: A sharp minty mix of fruity blueberries.
Clear: A simple, flavorless yet smooth taste.
Luscious Watermelon: Mouthwatering juicy watermelons.
Matcha: An earthy, herbal blend that's reminiscent of your favorite matcha tea.
Menthol: A smooth yet spicy kick of frosty mint and tobacco.
Passion Kiwi: A sweet combination of fresh passionfruit and kiwi.
Peach Orange: Fresh, juicy peaches accented by sour, citrusy oranges.
Spearmint: A satisfyingly fresh minty flavor.
Strawberry Coconut: Sweet strawberries accented by delicious tropical coconuts.
Strawmelon Apples: A fruity blend of strawberries, apples and melon.
Vanilla Ice Cream: Your favorite sweet, sugary vanilla treat in a smooth vapor form.
Additional information
| | |
| --- | --- |
| Brand | Flum Vape |
| Flavor | Aloe Grape, Apple, Apple Grapefruit, Arctic Icy, Berry Melon Icy, Blanco Grapefruit, Blue Energy, Blueberry Melo, Blueberry Mint, Cherry Berry, Clear, Cool Mint, Cranberry Grape, Icy Mint, Luscious Watermelon, Mango Icy, Matcha, Melon Ice Cream, Menthol, Passion Grape, Passion Kiwi, Peach Icy, Peach Orange, Spearmint, Straw Mango, Strawberry Banana, Strawberry Coconut, Strawmelon, StrawMelon Apple, Tobacco, Vanilla Ice Cream, White Gummy |
| Nicotine Level | |
FAQs