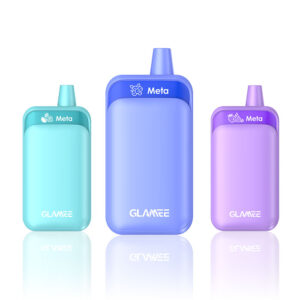 Glamee Meta 6000 Disposable
$15.95
The Glamee META 6000 Disposable vape offers up to 6000 delicious puffs, with 20mL of pre-filled e-liquid in 10+ flavors, a rechargeable battery and 5% (50mg) of nicotine strength.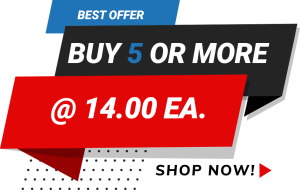 Deal Of The Week
Geek Vape Raz CA6000 Disposable
Description
Say hello to your new favorite Glamee vape – the Glamee Meta 6000 Disposable. This boldly colored disposable vape combines the best of smooth function and amazing flavor, with a draw-activated firing mechanism, mesh heating coil element and 20mL of delicious e-liquid in 10+ flavors for the perfect satisfying cloud.
Glamee Meta 6000 Disposable Specs
20mL Pre-Filled Synthetic E-Liquid
5% (50mg) Nicotine Strength
Rechargeable
800mAh Battery
Draw-Activated Firing Mechanism
Mesh Coil Heating Element
Type-C USB Port
Approximately 6000 Puffs
Flavors
Black Dragon Berry: Mouthwatering berries with a satisfying twist.
Blackcurrant: Sweet tangy berries with a hint of fresh vanilla.
Blackberry Raspberry Lemon: Tasty blackberries and sweet raspberries with a punch of sour lemon.
Fantasy Sour Strawberry: A dreamy blend of fresh strawberries and sour citrus.
Fruit Paradise: An otherworldly bouquet of your favorite tropical fruits.
Green Storm: A fresh blend of juicy kiwis, tart apples and sweet melon.
Lemon Tart: A satisfying and tangy mix of sour lemon and nutty pastry.
Peach Mango Strawberry: Juicy peaches, fresh mangoes and sugary strawberries combined.
Peach Orange Cranberry: Tangy orange accented by sweet peaches and zesty cranberries.
Rainbow: A fruity blend of your favorite sugary fruits.
Watermelon Ice: Fresh juicy watermelons with a punch of icy menthol.
Additional information
| | |
| --- | --- |
| Brand | Glamee |
| Flavor | Black Dragon Berry, Blackcurrant, Blueberry Raspberry Lemon, Cool Mint, Fantasy Sour Strawberry, Fruit Paradise, Green Storm, Lemon Tart, Peach Mango Strawberry, Peach Orange Cranberry, Rainbow, Watermelon Ice |
| Nicotine Level | |
FAQs