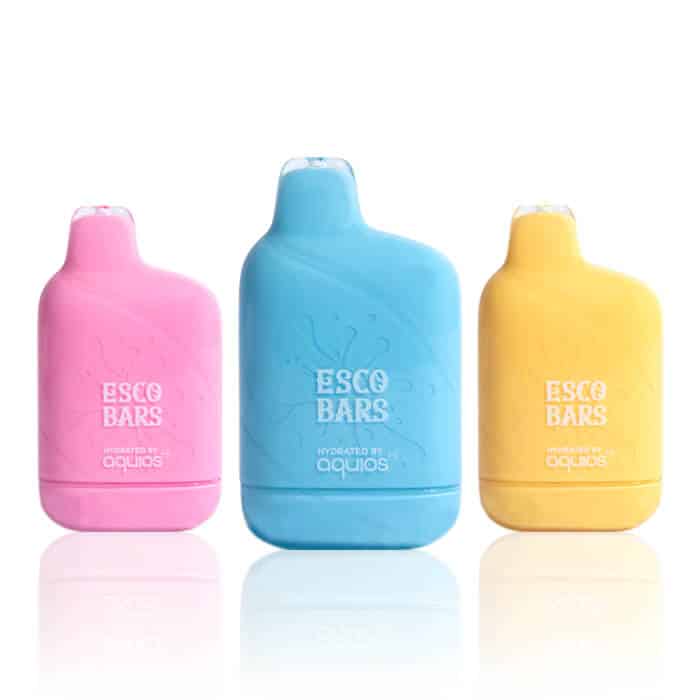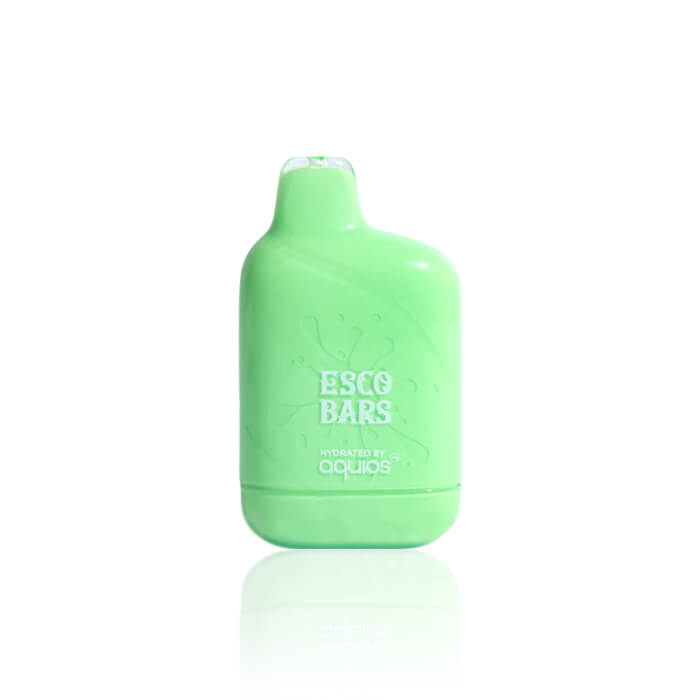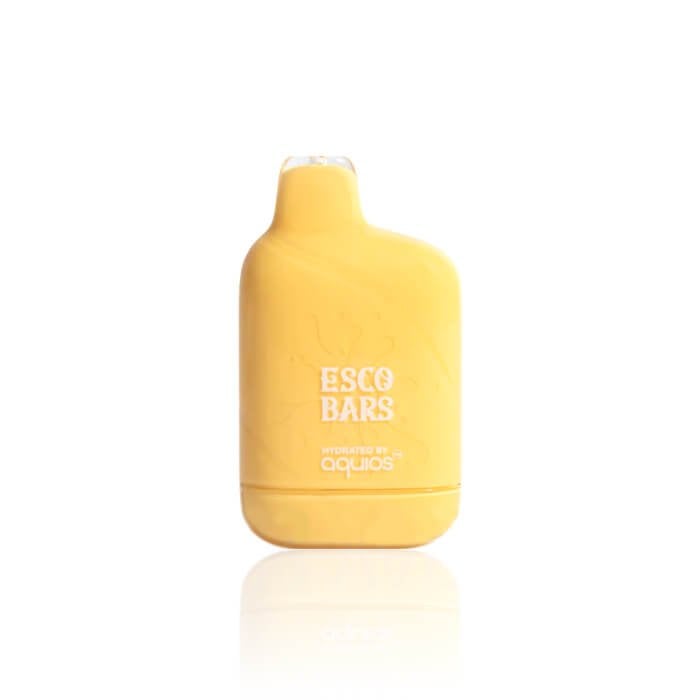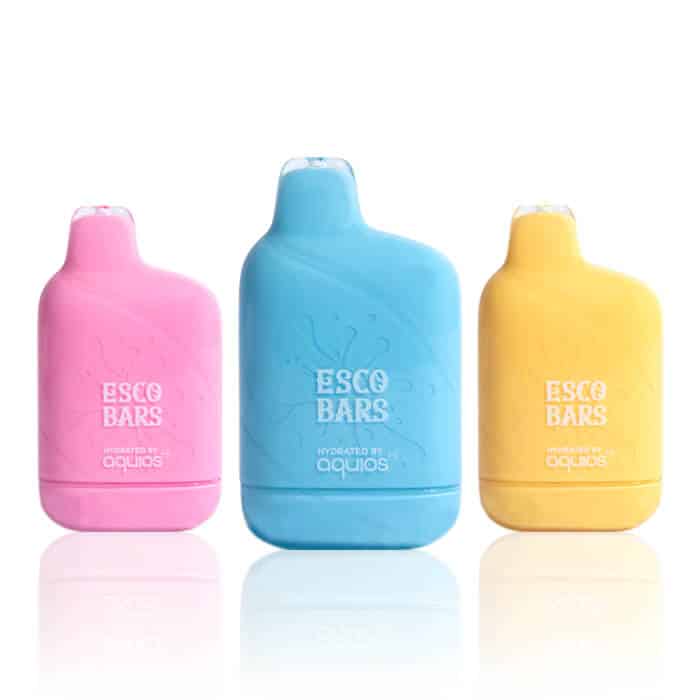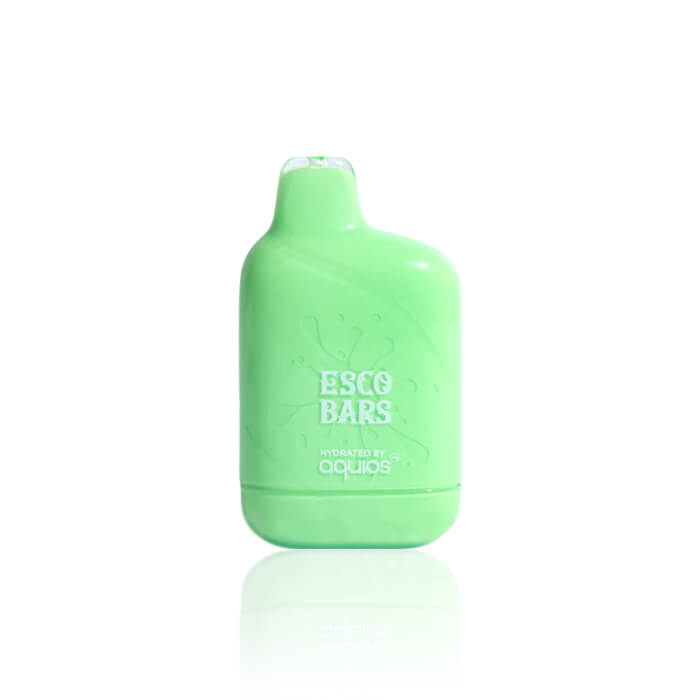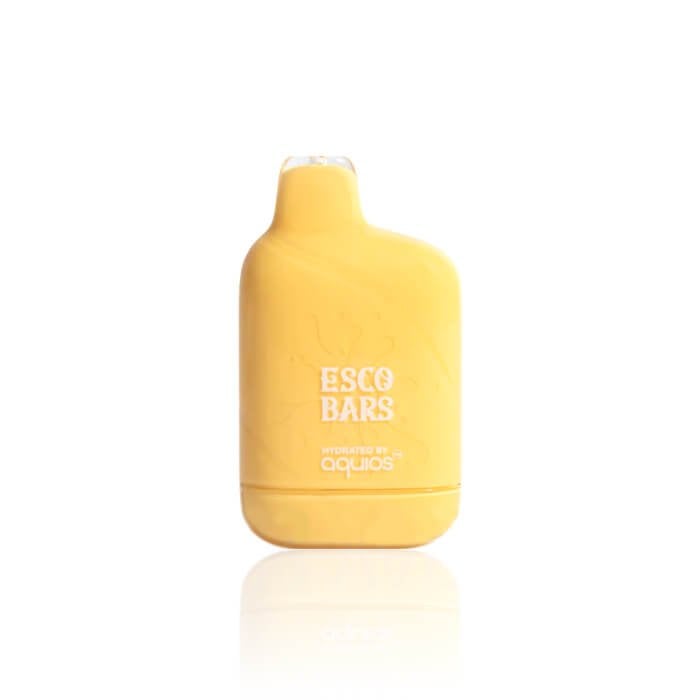 Esco Bars H2O 6000 Puffs Disposable
$15.95
The H2O Esco Bars Disposable is just what you need to brighten up a cloudy day. Enjoy 6000 puffs of 15mL of flavorful e-liquid and the new and cool technology from Aquios.
Deal Of The Week
Geek Vape Raz CA6000 Disposable
Description
Could you find a more happier and sunshinier disposable vape? These Esco Bars are just what you need to brighten a room with five delightful flavors to choose from. The H2O Esco Bars also gives you 6000 puffs and comes pre-filled with 15mL of e-liquid. Aquios also offers some pretty cool and new technology from Aquios Labs—the ones who created the AQ30, that supports 30% water. In this nicotine vape, you can enjoy a more pure and enjoyable flavor that is smooth.
Esco Bars H2O 6000 Puffs Disposable Specs
E-liquid Capacity: 15mL
Mesh Coil
Nicotine Strength: 50mg
Approximately 6000 puffs
Flavors:
Blueberry Bubblegum: Bursts of blueberry and bubblegum.
Green Apple: Fresh green apples with a sour center.
Mango Lasii: Some mango, some yogurt, and cardamom for a cool and refreshing flavor.
Strawberry Milkshake: Pink strawberries and vanilla ice cream blended together.
Vanilla Custard: Vanilla and custard mixed into one beautiful dessert.
Additional information
| | |
| --- | --- |
| Brand | Esco Bars |
| Flavor | Blueberry Bubble Gum, Green Apple, Mango Lasii, Strawberry Milkshake, Vanilla Custard |
| Nicotine Level | |
FAQs
What is an H20 Esco Bar?
Esco Bars H20 are advanced water-based vape pens available in a variety of delicious flavors.
What does H20 mean on a vape?
For Esco Bars H20 products, the H20 indicates that it is a water-based vape, with nicotine e-juice that has a 30% water content.
Do H20 Esco Bars have nicotine?
Yes, Esco Bars H20 vapes contain 50mg of satisfying nicotine.
Is Esco Bar H20 rechargeable?
Yes, Esco Bars H20 vapes are fully rechargeable.
How long should I recharge my Esco Bar?
When your Esco Bars H20 vapes are running low on battery, charge it for 30 minutes to get it back up and running.