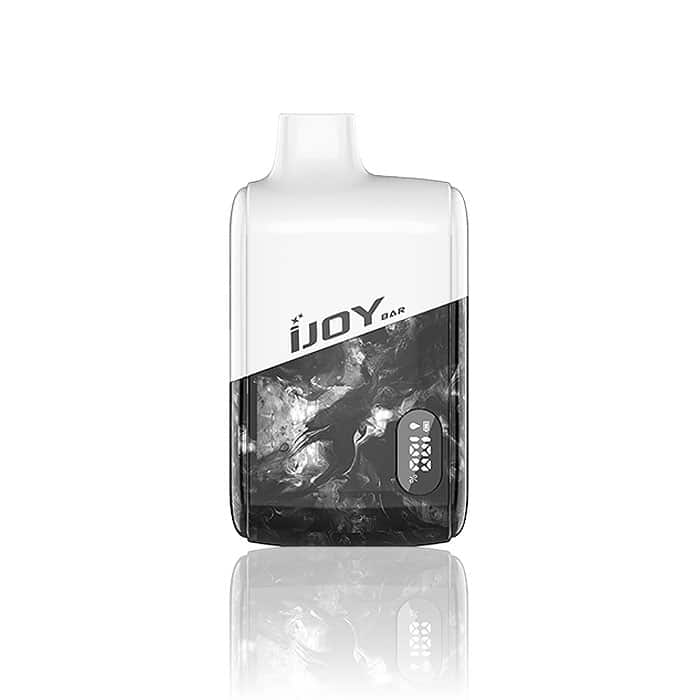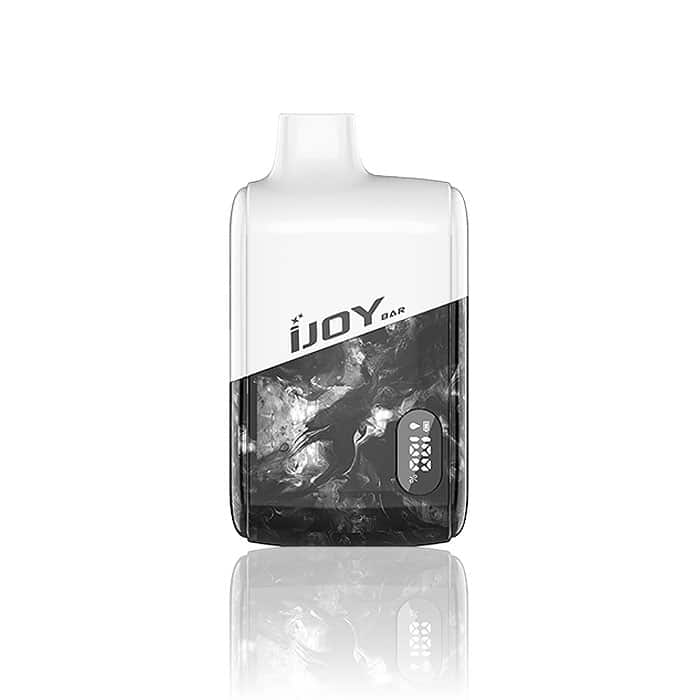 iJoy Bar IC8000 Disposable
$13.95
The iJoy Bar features 18mL of pre-filled e-juice in 15 amazing flavors, innovative mesh coil heating elements and a rechargeable internal battery for up to 8000 delicious puffs.

Deal Of The Week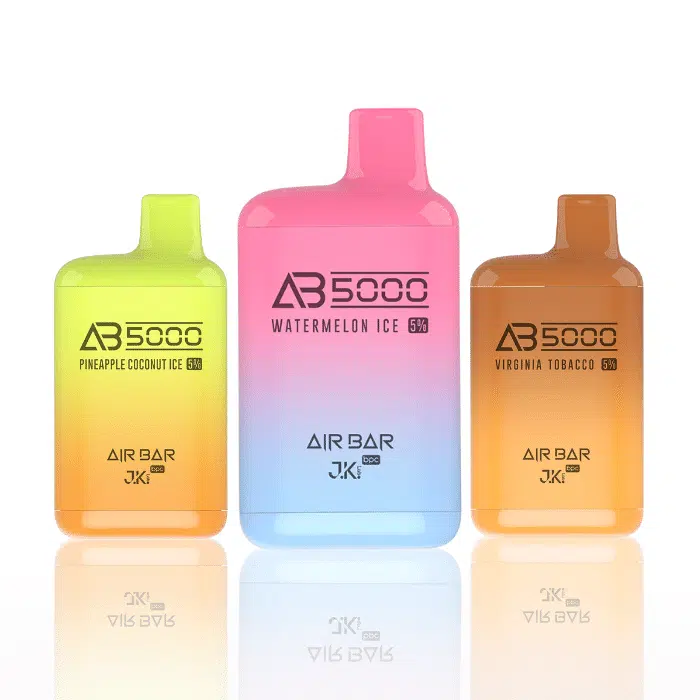 Air Bar AB5000 Disposable 5%
Description
Introducing the newest 'smart' vape on the market – the iJoy BarIC8000 Disposable. This innovative device features a roomy 18mL capacity for synthetic e-liquid with 5% nicotine strength and powerful mesh coil heating elements for a smooth, satisfying draw. With an included juice level indicator, you'll even know exactly how many of the 8000 puffs that you have left to enjoy.
iJoy Bar IC8000 Disposable Specs
18mL Pre-Filled Synthetic E-Liquid
5% (50mg) Nicotine Strength
Rechargeable
600mAh Battery
Draw-Activated Firing Mechanism
Mesh Coil Heating Element
Juice Level Indicator
Type-C USB Port
Approximately 8000 Puffs
Flavors
Apple Juice: A tangy and sugary sweet apple treat.
Black Dragon Ice: Tasty dragonfruit and sweet blackberries with a punch of frosty menthol.
Blue Razz Ice: Tart blue raspberry candy accented by icy menthol.
Blueberry Watermelon: Mouthwatering blueberries mixed with juicy watermelon
Cherry Cola: Rich spicy cola accented with tart cherries.
Clear: A smooth and flavorless delight.
Guava Kiwi Passion Fruit: Sweet tropical guavas blended with fresh kiwis and passion fruit.
Mint Candy: Fresh mint with a sugary candy twist.
Peach Blueberry: Juicy ripe peaches and beautiful blueberries galore.
Peach Lemon: Sweet peaches accented by tangy lemons.
Strawberry Kiwi: A sugary blend of ripe strawberries and tropical kiwis.
Strawberry Mango: A tangy twist of sweet strawberries and fresh mango.
Triple Berry Ice: A mouthwatering blend of sweet blueberries, blackberries and raspberries.
Watermelon Ice: Juicy, crisp watermelon with a frosty punch of menthol.
White Gummy: Sugary gummy candies with a smooth exhale.
Additional information
| | |
| --- | --- |
| Brand | iJoy |
| Flavor | Apple Juice, Banana Cake, Black Dragon Ice, Blackberry Ice, Blue Razz Ice, Blueberry Watermelon, Cherry Cola, Cherry Lemon, Clear, Cotton Candy, Guava Kiwi Passion Fruit, Mango Melon Blueberries, Mint, Mint Candy, Peach Blueberry, Peach Lemon, Peach Mango Watermelon, Pomelo Pearl Grape, Strawberry Kiwi, Strawberry Mango, Triple Berry, Tropical Fruit, Tropical Rainbow Blast, Watermelon Ice, White Gummy |
| Nicotine Level | |
FAQs