Milli 6000 Puff Disposable
$14.95
The Milli 6000 Puff Disposable vape features 14mL of delicious e-liquid in 15+ flavors, MAXFresh-Coil technology and a fast-charge rechargeable battery for up to 6000 delicious puffs.
Deal Of The Week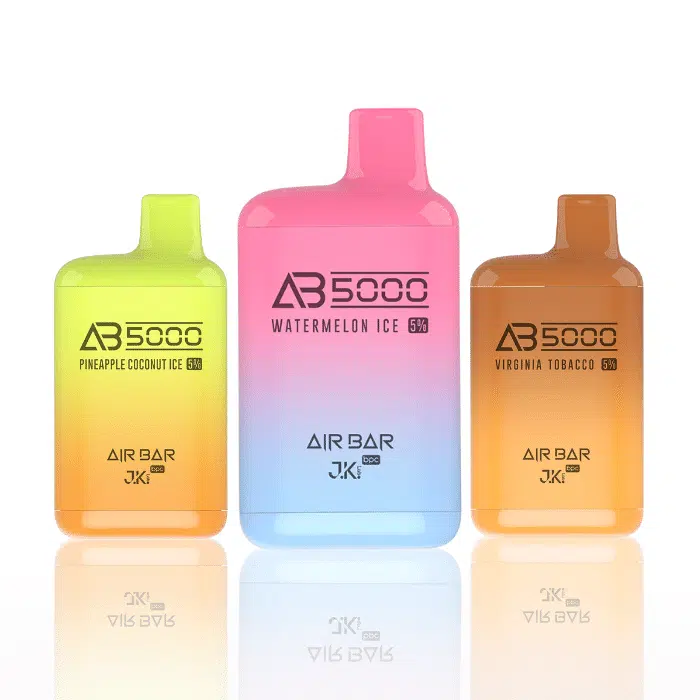 Air Bar AB5000 Disposable 5%
Description
Carry your favorite flavors with you anywhere that you go with the Milli 6000 Disposable. This disposable vape offers a slim, portable size that's packed with the latest technology, including a fast-charge 500mAh battery, adjustable airflow controls and MAXFresh-Coil heating elements for the perfect amount of control. With 15+ flavors to choose from and 14mL of delicious e-liquid per device, this Milli Vape is destined to be your new favorite piece.
Milli 6000 Disposable Specs
Dimensions: 5cm x 4.8cm x 2.1cm
14mL Pre-Filled Synthetic E-Liquid
5% (50mg) Nicotine Strength
Rechargeable with Fast-Charge Battery
500mAh Battery
Draw-Activated Firing Mechanism
MAXFresh-Mesh Coil Heating Element
Adjustable Airflow Control
Type-C USB Port
Approximately 6000 Puffs
Flavors
Apple Custard: A bouquet of fresh apples and creamy custard.
Blue Razz Ice: A tangy blend of sweet blue raspberries and icy menthol.
Blueberry Custard: Tart blueberries with creamy custard.
Bold Tobacco: A classically rich blend of spicy tobacco.
Frozen Grape: Fresh and fruity grapes accented by spicy menthol.
Honeydew Custard: Creamy custard topped with sweet honeydew melon.
Island Coconut: Creamy coconut that will have you transported to a tropical paradise.
Lemon Jasmine Tea: Aromatic jasmine tea accented by a squeeze of tangy lemons.
Mixed Berry Ice: A blend of fresh berries accented by icy menthol.
Mojito Lime: Tangy, minty mojitos topped with fresh lime.
Orange Blxst: A punch of spicy orange soda.
Peach Ice: Ripe, juicy peaches with icy menthol.
Pruity Febbles: A creamy blend of fruity cereal and sweet milk.
Super Cool Mint: A blast of fresh, icy mint.
Ultimate Strawberry: Freshly ripened strawberries with a sugary sweet exhale.
Watermelon Ice: Juicy, ripe watermelon with a touch of spicy menthol.
Additional information
| | |
| --- | --- |
| Brand | Milli Vape |
| Nicotine Level | |
| Flavor | Apple Custard, Blue Razz Ice, Blueberry Custard, Bold Tobacco, Frozen Grape, Fruity Febbles, Honeydew Custard, Island Coconut, Lemon Jasmine Tea, Mixed Berry Ice, Mojito Lime, Orange Blxst, Peach Ice, Strawberry Custard, Super Cool Mint, Ultimate Strawberry, Watermelon Ice |
FAQs