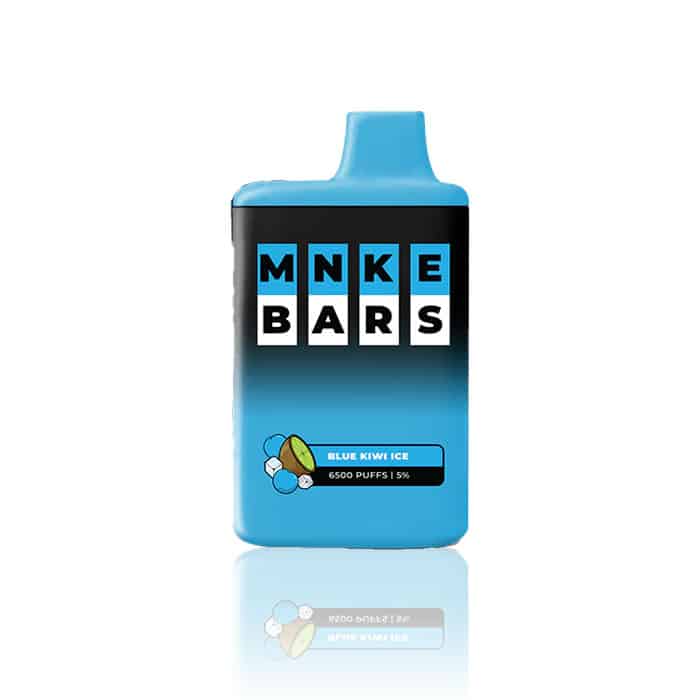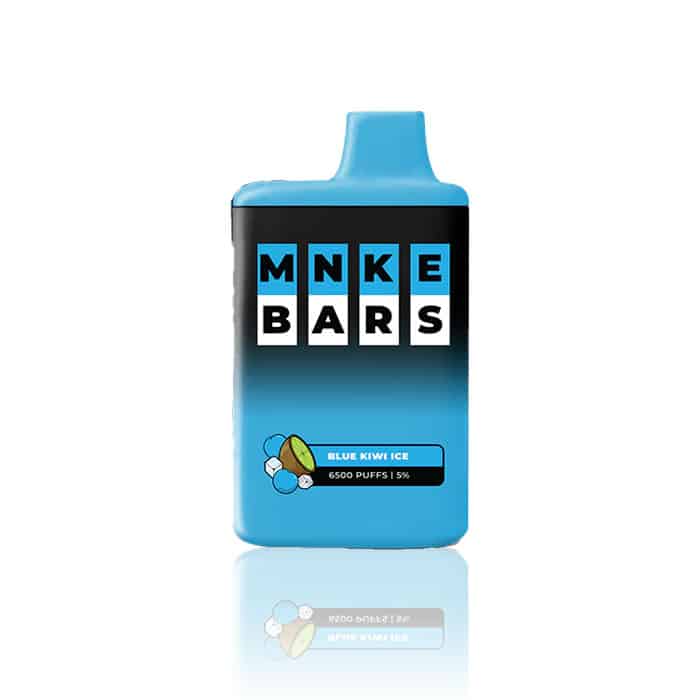 MNKE Bars 6500 Disposable
$14.95
The MNKE Bars 6500 Disposable Vape features an amazing 16mL of pre-filled e-liquid in 10 delightful flavors, a draw-activated firing mechanism and integrated mesh coil heating elements for the perfect smooth flavor.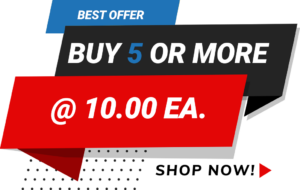 Deal Of The Week
Geek Vape Raz CA6000 Disposable
Description
Slim and portable but packed with amazing features, the MNKE Bars 65000 Disposable is the perfect MNKE Bars Vape to add to your lineup. This portable device features a petite design with an expansive 16mL of pre-filled e-liquid and an integrated 500mAh rechargeable battery for up to 6500 delicious puffs. A mesh coil heating element and draw-activated firing mechanism allows for the ultimate in control, giving you the power to indulge anytime and anywhere.
MNKE Bars 6500 Disposable Specs
16mL Pre-Filled Synthetic E-Liquid
5% (50mg) Nicotine Strength
Rechargeable
500mAh Battery
Draw-Activated Firing Mechanism
Mesh Coil Heating Element
Overcharge Protection
Type-C USB Port
Approximately 6500 Puffs
Flavors
Blue Kiwi Ice: Sweet ripe blueberries accented by tropical kiwis and minty menthol.
Fresh Mint: A blizzard of icy, fresh mint.
Grapple: Crunchy concord grapes accented by sour apples.
Lemon Tart: A tasty take on your go-to lemony dessert.
Mango: The perfect blend of fresh fruity mango flavors.
Pango Guava: A tropical concoction of fresh passion fruit, guava and mango.
Peach Rings: A sweet and sugary flavor that's reminiscent of your favorite childhood candy.
Raspberry Mint: Tangy raspberries with an icy twist of fresh mint.
Straw Melon: The ultimate combination of sugary sweet strawberries and juicy watermelon.
Yummy Gummy: A sugary sweet blend of your favorite gummy candy flavors.
Additional information
| | |
| --- | --- |
| Brand | MNKE Bars |
| Flavor | Blue Kiwi Ice, Fresh Mint, Grapple, Lemon Tart, Mango, Pango Guava, Peach Rings, Rasberry Mint, Strawmelon, Yummy Gummy |
| Nicotine Level | |
FAQs