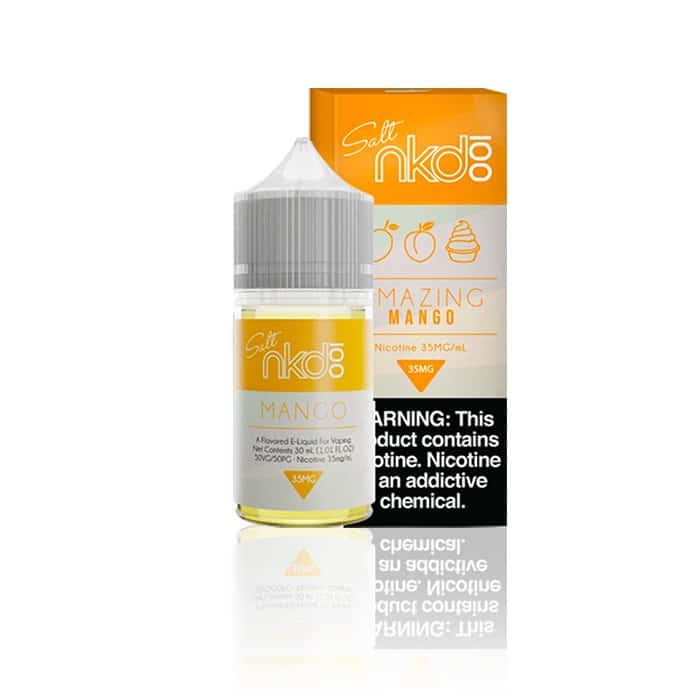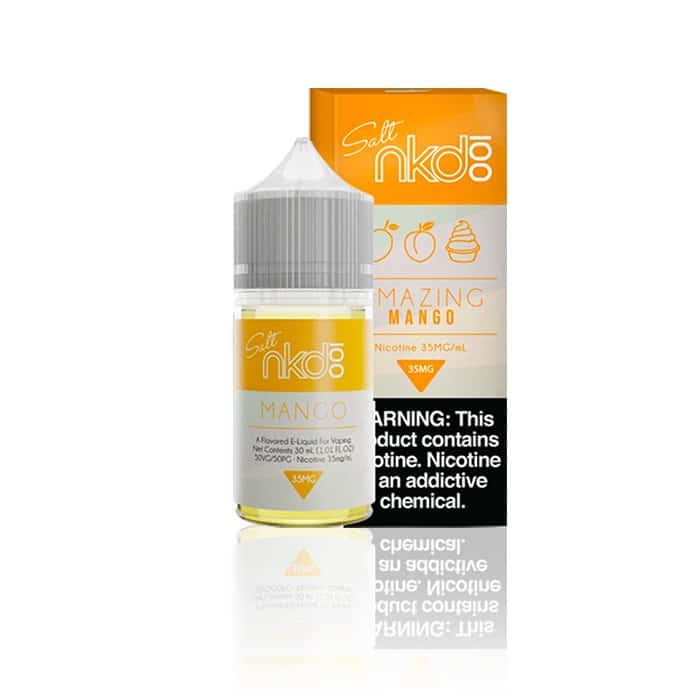 Naked 100 Salt – MANGO (Amazing Mango) 30mL
$12.95
Naked 100 Salt- Amazing Mango; enjoy tropical delight with every inhale of flavors of a juicy Mango.
Description
Are you a fan of Mango? Then you must try our Naked 100 Salt– Amazing Mango. Even if you aren't, we bet that a few inhales of this incredible fruity e-juice can make you fall in love with the king of fruits – Mango. Mango is a delight to the taste buds and so is our Amazing Mango e-juice. Rich with the flavors of ripe and juicy mangoes, the e-juice is made especially for those who love the seasonal blast of the yellow fruit.
The Naked 100 Salt- Amazing Mango offers you a high-quality concoction of best ingredient that helps you enhance your vaping experience. Vaping is itself a great recreational activity and when you enjoy vape using the Amazing Mango- Naked 100 Salt, you enjoy it at a whole new level. If you are a tropical fruit lover, enjoying the Amazing Mango e-juice is a must for you.
Our e-juices are made with the utmost attention to the quality of the product. With every inhale you enjoy the flavorsome mango through all your senses and every exhale leaves you with an everlasting feeling of freshness and sweetness. Your taste buds will feel tantalized as you enjoy the rush of mango flavor inside your mouth.
The e-juice comes in a plastic bottle packaging with a dropper cap. The bottle is completely childproof for added safety. You can enjoy using the e-juice on a range of vaping starter kits, but, our expert recommends not using it with any device that has lower Ohm resistance levels. In case you experience any sort of burning or a crackling sound while using the e-juice, stop vaping and replace your vaping pen or device to a better model.
If you want to rock this summer with a tropical island feeling, our Naked 100 Salt- Amazing mango is your catch!
FAQs