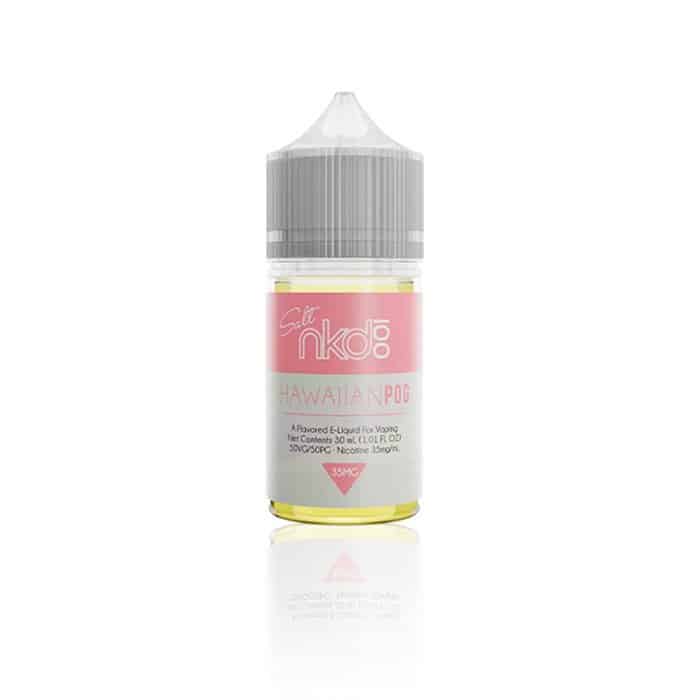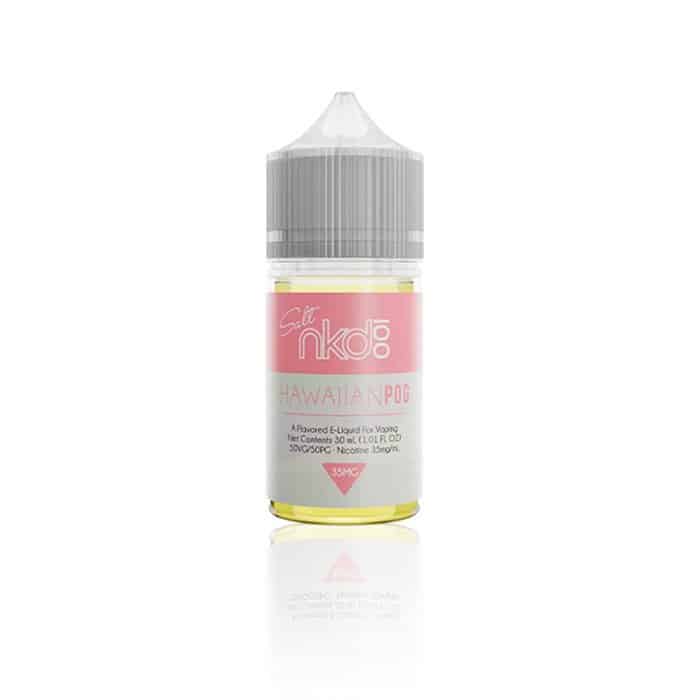 Naked 100 Salt – Hawaiian Pog 30mL
$12.95
Blessed with the flavors of sweet passion fruit, tangy orange, and juicy guava, Hawaiian Pog e-juice is the best for recreational vaping.
Description
At Black Out Vapors, we are dedicated to making your vaping experience rich and flavorsome and Naked 100 Salt– Hawaiian Pog is a product that contributes to our efforts. Loaded with the essence of fruits, this exotic blend is ideal for beginners as well as for pro vapers. The e-juice is an exotic blend of sweet passion fruit, tangy orange and juicy guava which leaves you enjoying a fruitful blast of flavors in your mouth.
Just as the name suggests, the Hawaiian Pog offers a refreshing and fruity feeling, just the one that you enjoy when you visit the nature-blessed Hawaii. The blend is made with extra care to do justice with all the flavors. The fruity flavors are added in the right proportions, to allow you to get a different taste in every inhale.
The Vaping e-juice is available in a plastic bottle packing of 30 ml. The bottle has an easy to use dropper function and a child-lock feature to offer added safety. The Naked 100 Salt- Hawaiian Pog can be used with all types of vaping devices such as ultra-low output atomizers or pods, or vape mod systems. We recommend using the e-juice with a device that has high sub-ohm resistance levels to enjoy risk-free vaping.
The e-juice is available with choices of Nicotine levels i.e. 35 mg and 50 mg. You can choose the preferred combination at the time of order. The flavors used in preparing the e-juice are natural and thus offer you a long-lasting feel and freshness on your tongue. With every inhale and exhale, you get a perfect taste of sweet passion fruit, tangy orange expertly blended with juicy guava to rejuvenate your senses and enhance your vaping experience. Choose the best vaping e-juice from our range of Vaping juices and enjoy vaping at its best.
FAQs