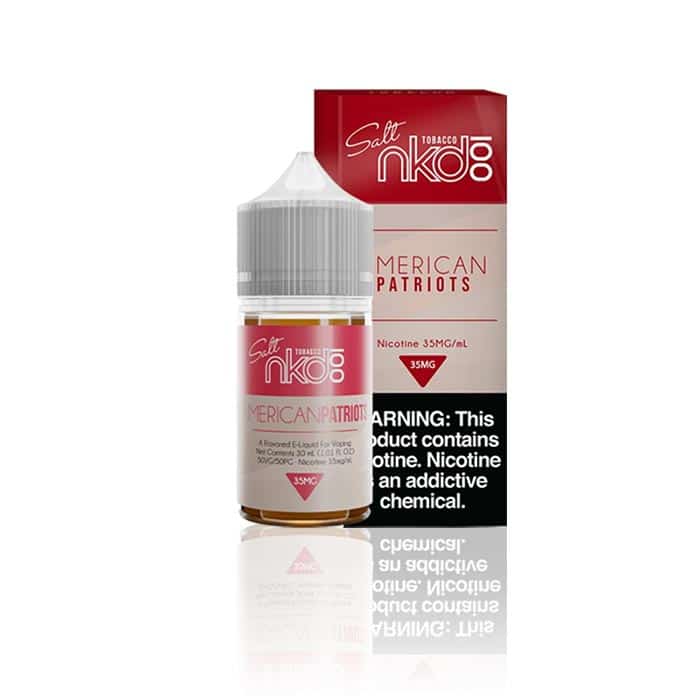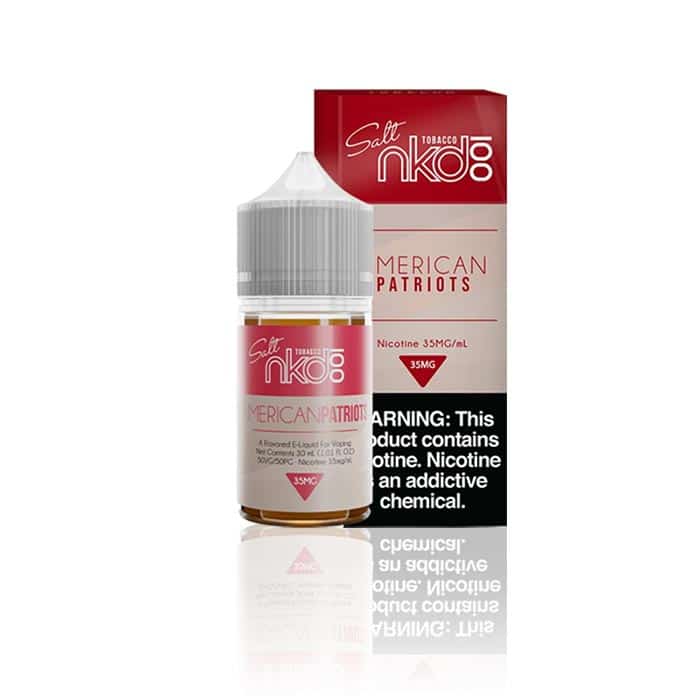 Naked 100 Salt – American Patriots – 30ML
$12.95
Longing for the taste of an authentic American Cigarette but don't want all the side effects? The Naked 100 Salt- American Patriot offers you the same taste without the awful taste and smell.
Description
Are you a fan of traditional tobacco Cigarette minus the awful smell and all the chemicals? Then you will love the e-juice variant from Naked 100 Salt- American Patriots. The e-juice offers the amazing experience of smoking conventional American cigarettes sans the awful effects associated. The Naked 100 salt– American Patriot offers you a full-fledged taste of Tobacco in a conventional way. But, the tobacco here comes in a smooth and sweet serving so you can say goodbye to the harsh hit to the throat.
With every puff, you enjoy the rich tobacco flavor and instant satisfaction of your taste buds. To complement the strong tobacco flavor, this e–juice has a blend of sweet bourbon to the concoction, making it a balanced way to enjoy your tobacco vaping time.
The taste seduces your taste buds, without the harsh effects on the throat and makes it an overall enticing vaping experience.  It comes in a packaging of 30 ml, if you choose to enjoy some nicotine in your e-juice you may choose from 35mg to 50 mg nicotine levels while ordering the Naked 100 Salt – American Patriot e-juice at Black Out Vapors.
The e-juice is available in a plastic packaging with an easy dropper cap function. It is made safe for use at home, thanks to the child safe cap. Ideal for all vaping devices, pod system and other recreational vape accessories, this e-juice should not be used with any device which has lower Ohm resistance levels.
So, get ready to enjoy the real thing with class, style and a rich and tasty flavor with Naked 100 Salt- American Patriot.
Additional information
| | |
| --- | --- |
| Nicotine Level | |
| Brand | Naked 100 |
| Volume | 30ml |
| Flavor Category | Tobacco |
FAQs