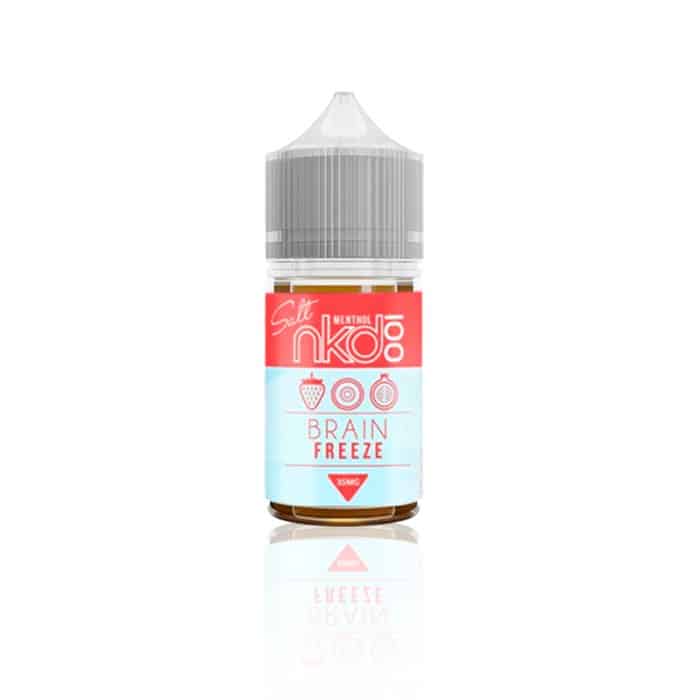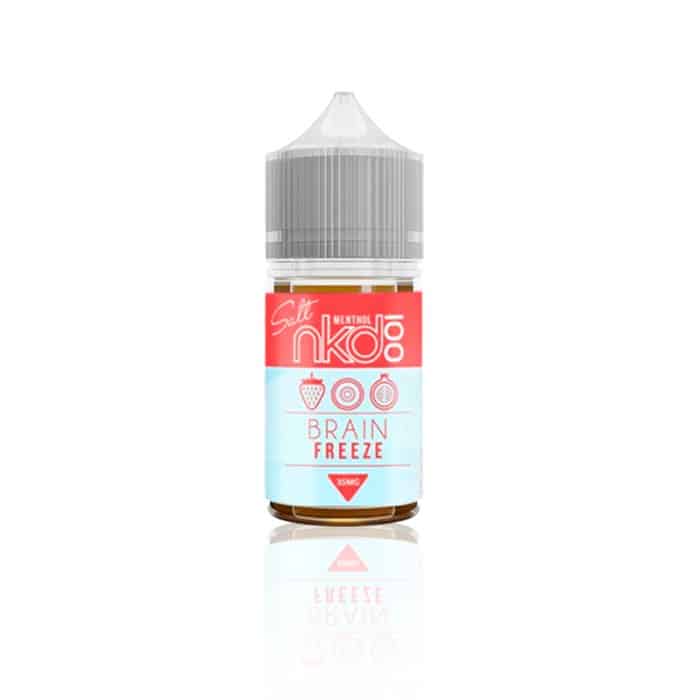 Naked 100 Salt – STRAWBERRY POM (Brain Freeze) – 30ML
$12.95
A delight to the senses, Naked 100 Salt –Brain Freeze is a combination of sweet and juicy pomegranate, ripe strawberries and tart kiwis with a hint of cool menthol to complete the perfection.
Description
One of the finest e-juice form the menthol line of Vape salts, this e-juice is divine when it comes to freshness and taste. It is hard to describe the awesomeness of this e-juice in plain words yet we have given it a try here. A mouthwatering blend of Strawberry, Kiwi & Pomegranate, this e-juice comes with the right amount of menthol in its blend to leave your brain frozen with freshness. If you are trying this e-juice to get a blast of flavors, stay prepared to get much more for your taste buds to savor. A few inhales of Naked 100 Salt- Brain Freeze won't be enough and you will always return to get a few more, every time.
As you inhale the e-juice, you feel the sweetness and exotic taste of strawberries and tart kiwis and as you exhale you feel the tantalization of taste buds from the flavors of rich menthol and powerful pomegranate. The flavors explode in your mouth reaching your brain and leaving you frozen in the trance of taste and freshness, that is where the name Brain Freeze came from.
Available in plastic packaging, the bottle is safe to store and comes with a dropper cap for easy usage. You can add your preferred level of Nicotine in the blend to enjoy a different level of experience. We offer two variants with 35mg and 50 mg nicotine levels.
The Naked 100 Salt- Brain Freeze brings you the thickest of the vape clouds without compromising the individual taste of all the ingredients. Just pick your favorite pods and vaping devices and add Brain Freeze to it, to enjoy the explosion of taste and aroma with Brain Freeze.
Additional information
| | |
| --- | --- |
| Nicotine Level | |
| Brand | Naked 100 |
| Volume | 30ml |
| Flavor Category | Fruits, Menthol |
FAQs