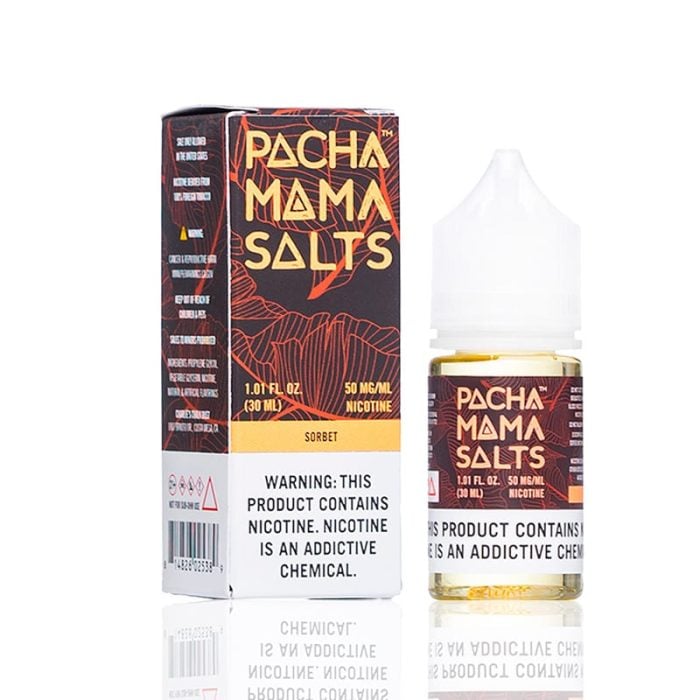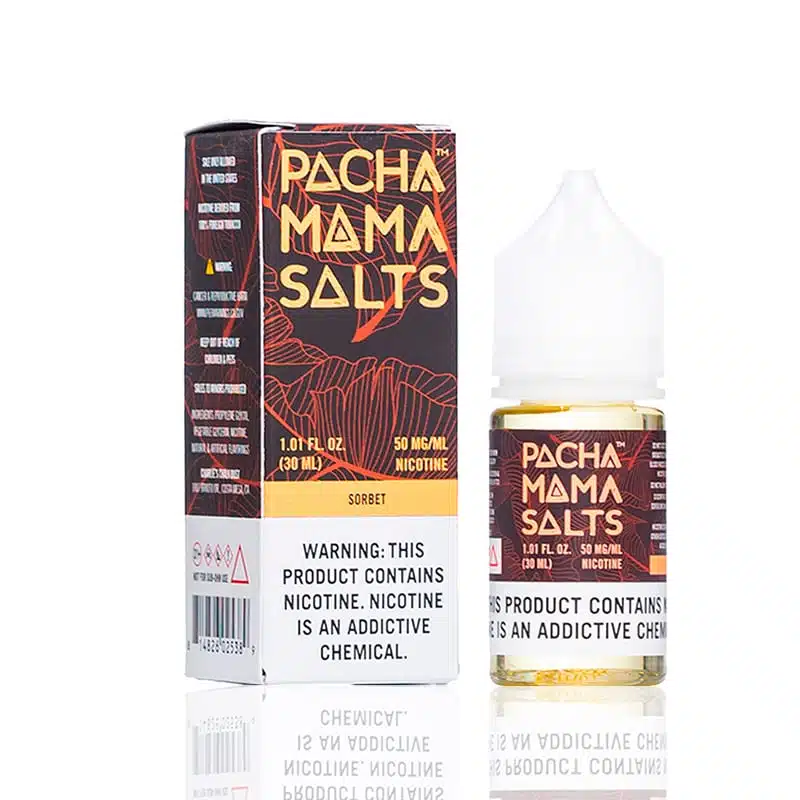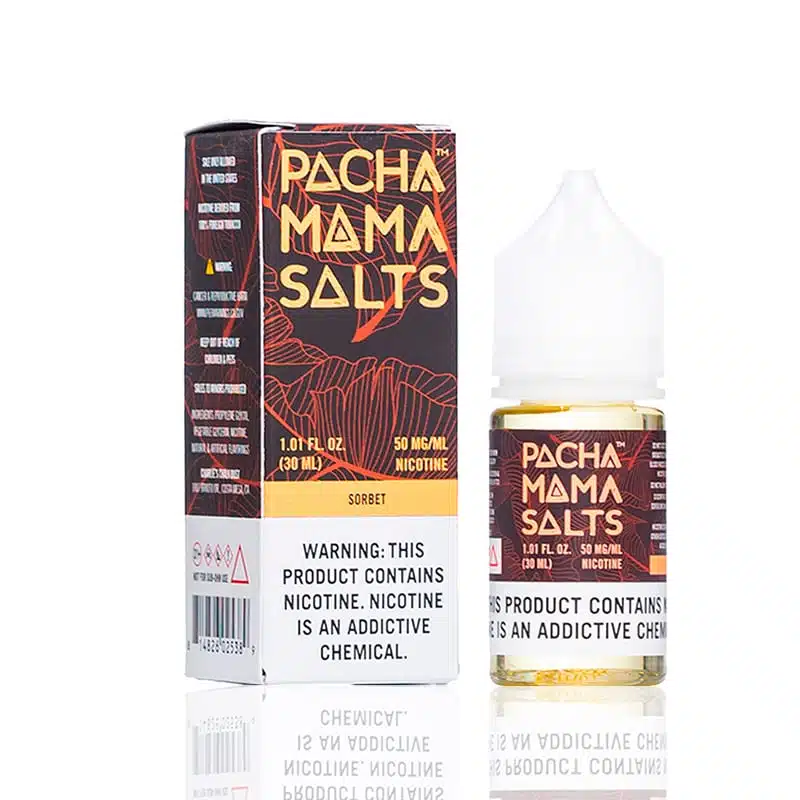 Pachamama Salts – Sorbet – 30mL
$12.95
Enjoy a blend of sweetened raspberries and lemons in this take on sorbet: a smooth, blended and frozen treat.
Not intended for use with sub ohm systems.
Description
Mama Mia! If you scream for icecream, this flavor's a dream. A scream-worthy mix of raspberry and lemon it's really like sucking on a spoonful of sweet, smooth sorbet. Seriously. Sweet, ripe raspberries and juicy sweet-tart lemon sorbet swirl and dance and delight in a vape experience that's nothing but smooth from start to finish.
Summer Flavors
Lemon and raspberry are the perfect combo, especially blended with a little sugar and ice. Or, skip the spoon and enjoy the flavor any time you want in what has quickly become one of the most popular Pachamama salts on the market. The raspberry hits first with lemon not far behind and a smoothness that is beyond compare.
Dessert flavors often come with pastry or candy notes, which is great but sometimes a little too much. Here, the flavors are light and fresh, just like real Italian sorbet. You get the fruit and sweetness without any excess sugary flavors or heavy buttery notes. It's just cool, refreshing fruit.
When it comes to trying nic salts this is one you shouldn't skip. It's a great twist on fruit and dessert flavors that sweetens the fruit but doesn't get cloying or heavy.
Flavor and Texture Profile
Sweet raspberry flavors are the first to hit when you take a pull on your vape quickly followed by sweet but tart lemon in a blend of cool, fruity sweetness that's just as good as real sorbet. There's no mint or menthol, just sweetened fruit with a delightful little snap of citrus. Perfect for those who like sweet flavors without any pastry and glaze notes and who don't want things too tart. This flavor is not only fresh but has a unique sweetness without going overboard. It's just fresh fruit with a little extra sugar.
Pacha Mama Sorbet Nicotine Salt Specs
30 mL bottle
choose 25 or 50 mg strength
VG/PG Ratio of 50/50
Unicorn Bottle
Additional information
| | |
| --- | --- |
| Brand | Pacha Mama |
| Nicotine Level | |
| E-liquid Type | Nicotine Salts |
| Volume | 30ml |
| Flavor Category | Dessert, Fruits |
FAQs