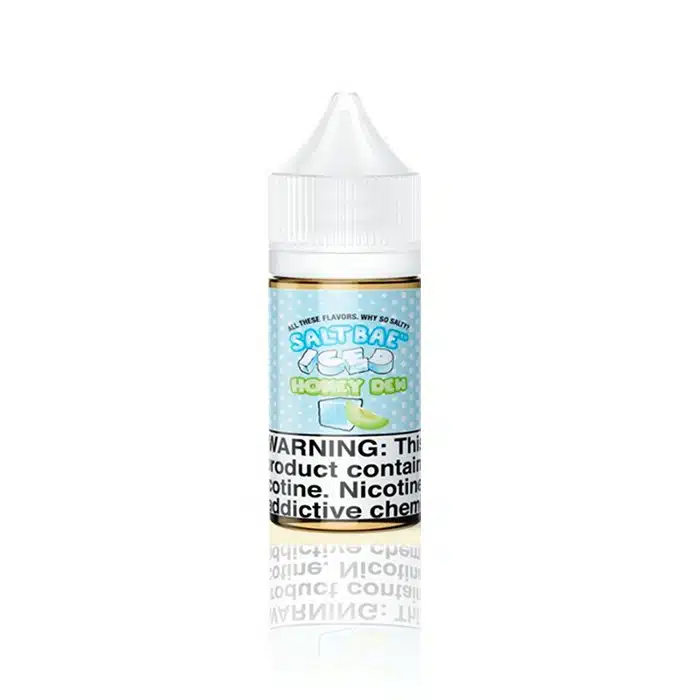 SaltBae50 – Honeydew ICE 30mL
$12.95
An innovative blend of sweet and ripe Honeydew lemon with the refreshing coolness of menthols, the SaltBae 50- Honeydew Ice is your refugee to the cool northern breeze in the hot summer season.
Description
Want to feel the chilly breeze of the winter in the scorching months of summer? Well, you need to try the awesome SaltBae 50 e-juice Honeydew Ice. A blend of taste and freshness, this cool and sweet concoction shakes your senses only to leave them with a tranquil sensation. If you are in the mood for a sweet delight with a dash of cool menthol freshness, the Salt Bae 50- Honeydew Ice by Black out Vapors is your ultimate catch.
SaltBae 50 is known for their unique combinations of flavors and for sure, SaltBae 50 Honey Dew e-juice is one of their delightful offerings. Made for vapors of distinctive choice, this e-juice extends the sweet taste of a ripe honeydew lemon with an ice cold refreshing wave of menthol in every breath. Just a few puffs of this amazing blend and you can instantly feel a cool sensation in your mouth, body and mind. Your senses will dance the tango with the freshness that the e-juice offers and will soon be retired to a satisfactory trance.
Available in two nicotine level choices, 25mg and 50mg, the e-juice is super satisfying. It comes packed in plastic packaging, with a dropper cap which promotes child safety in all ways possible. You can easily store the juice after use and reuse as and when desired.
The Honeydew Ice by SaltBae 50 can be enjoyed with any type of pod systems and vape devices, but, is strictly prohibited to use with any device that has lower Ohm resistance levels.
If you are already struggling with the heat wave, it is the best time to light your pod system and enjoy some vaping time with this fantastic salt nic.
Additional information
| | |
| --- | --- |
| Nicotine Level | |
| Brand | Salt Bae 50 |
| Volume | 30ml |
| Flavor Category | Fruits, Menthol |
FAQs