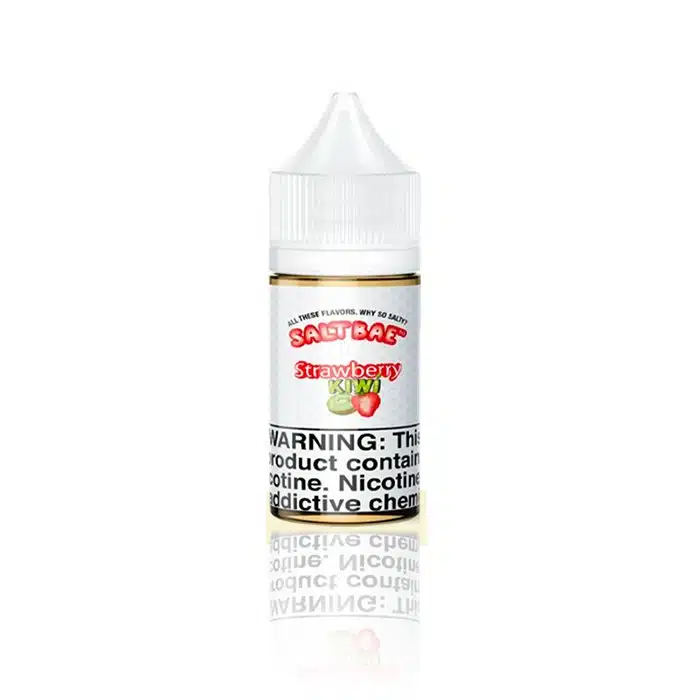 SaltBae50 – Strawberry Kiwi 30mL
$12.95
Get refreshed and awake your senses to the sweet and fruity taste of SaltBae 50- Strawberry and Kiwi. A blend of ripe and juicy Strawberry aptly complemented with the tarty taste of Kiwi is your catch for a summerish delight.
Description
A combination of ripe strawberries and tarty Kiwis, this juice is an epic killer. If you are a fan of a summery concoction that leaves your senses tranquilized with delight, this is the e-juice you must pick. The sweet and tangy mixture of two of the best fruits in nature offers a blast of flavors in your mouth that lasts forever. As soon as you take the first puff of this e-juice, you feel the sweetness melt in your mouth, seeping to your senses and making your vaping experience all the more satisfactory.
The SaltBae 50– Strawberry & Kiwi brings a unique combination of sweetness, ripeness, tang and exotic tropical taste on the palate. You enjoy the richness and sweetness of ripe strawberries in every inhale while exhaling it gives you a tarty taste of Kiwi that fills your senses with rejoice.
A dominating fruity delight, the juice is your refuge on a hot summer day, when you want a kick of freshness and flavor. It quenches your thirst to the next level only to leave you satisfied with its incredible taste. We bet that you cannot stop taking puffs of this e-juice and will always come back for more.
The SaltBae 50- Strawberry and Kiwi comes in a unicorn bottle packaging which has a dropper cap. The bottle is child safe and easy to use. You can choose between 25mg and 50 mg nicotine levels while ordering this vape juice and enjoy a tranquil feeling. The e-juice is apt for most of the high-end pod systems and vaping devices, except those of low Ohm resistance.
Take your vaping game to next level with this summery, fruity & flavorsome vaping salt.
Additional information
| | |
| --- | --- |
| Nicotine Level | |
| Brand | Salt Bae 50 |
| Volume | 30ml |
| Flavor Category | Fruits |
FAQs