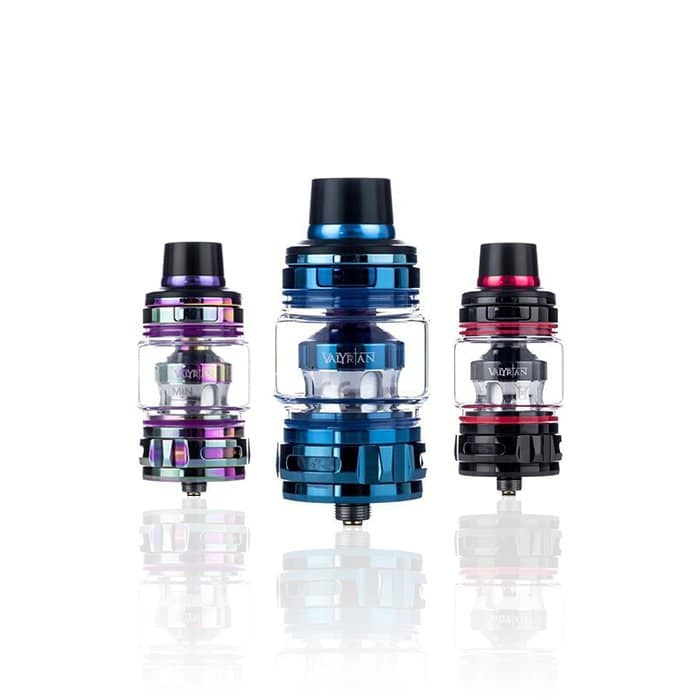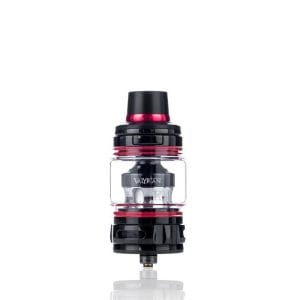 Uwell Valyrian 2 Mesh Sub-OHM Tank
$31.95
The Uwell Valyrian II 2 Sub-Ohm Tank is brand new from Uwell and implements several new and upgraded features to its' predecessor, the Uwell Valyrian Sub-Ohm Tank. With a large 6 mL capacity, Self-Cleaning and Pro-FOCS Flavor Tasting Technology, and utilization of the Uwell Valyrian II Coil Series with FeCrAI coil material, vaping is effortless and even more fulfilling!
Description
The UWELL Valyrian 2 Mesh Sub-Ohm Tank follows the example from the largely successful original, the Crown 4 Sub-Ohm Tank. While the original Valyrian tank implements custom rods to disrupt the airflow passing through the coil for enhanced flavor from the e-liquid, the Valyrian 2 has adopted a state-of-the-art mesh coil technology to achieve a comparable quality of flavor. The Uwell Valyrian 2 mesh sub-ohm tank uses several new features to make this tank super easy to use, all while still achieving the greatest vapor and flavor production available today. These include a new patented self-cleaning coil system, Pro-FOCS Flavor Testing Technology, and a convenient and mess-free flip cap design.
The Valyrian 2 still implements the same patented self-cleaning design found on the popular Crown IV Sub-Ohm Tank, which allows any condensation that may form at the base of the atomizer head to be re-absorbed into the coil. This ingenious system prevents leaking from over-wicking and condensation build-up. UWELL offers four atomizer heads to choose from; UN2 Single Mesh Coil, UN2-2 Dual Mesh Coil, UN2-3 Triple Mesh Coil, and a Quadruple Round Wire Coil. The Valyrian 2 Sub-Ohm Tank includes a pre-installed UN2 Single Mesh coil and a UN2-w Dual Mesh coil. The others can be purchased separately as a separate replacement coil pack.
Be sure to stop by and pick up salt nic juice or regular e-liquid so you are ready to vape!
Uwell Valyrian 2 Mesh Sub-Ohm Tank Specifications
25 mm base diameter x 60.6 mm Tall
Button locking flip-top fill system

Spring loaded
Two large fill ports
6 ml e-liquid capacity

Adjustable triple airflow system

11 mm x 2.5 mm each air hole

Valyrian 2 coil family

Quadruple Coil

0.15 ohms
Kanthal A1 wire
100 W to 120 W
Provides massive clouds and great flavor

UN2 Single mesh coil

0.32 ohms
Kanthal A1 mesh
90 W to 100 W
Provides the smoothest and largest airflow

UN2-2 Dual mesh coil

0.14 ohms
Kanthal A1 mesh
80 W to 90 W
Provides huge and thick vapor

UN2-3 Triple mesh coil

0.16 ohms
Kanthal A1 mesh
90 W to 100 W
Presents full and original flavor

Stainless steel and glass construction
10 mm Bore Delrin drip tip

Press Fit 510
Matching metal accent ring
Includes:
Valyrian 2 mesh sub-ohm tank
UN2 single mesh coil (Pre-Installed)
UN2-2 dual mesh coil
Replacement glass section
Drip tip cover
Spare parts pack
User's manual
Additional information
| | |
| --- | --- |
| Color | Black, Red & Black, Sapphire Blue, Irridescent Rainbow, Purple, Stainless Steel |
| Brand | Uwell |
| Capacity | 5mL+ |
| Diameter | 25mm |
FAQs