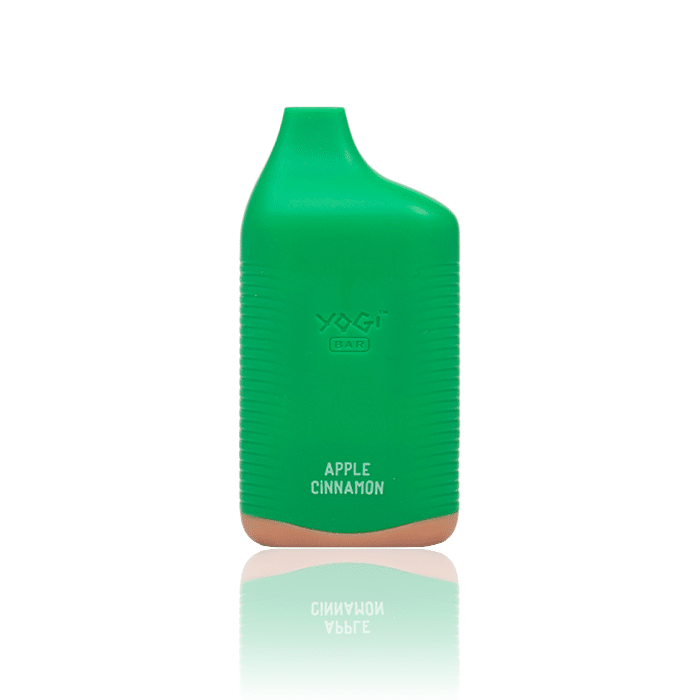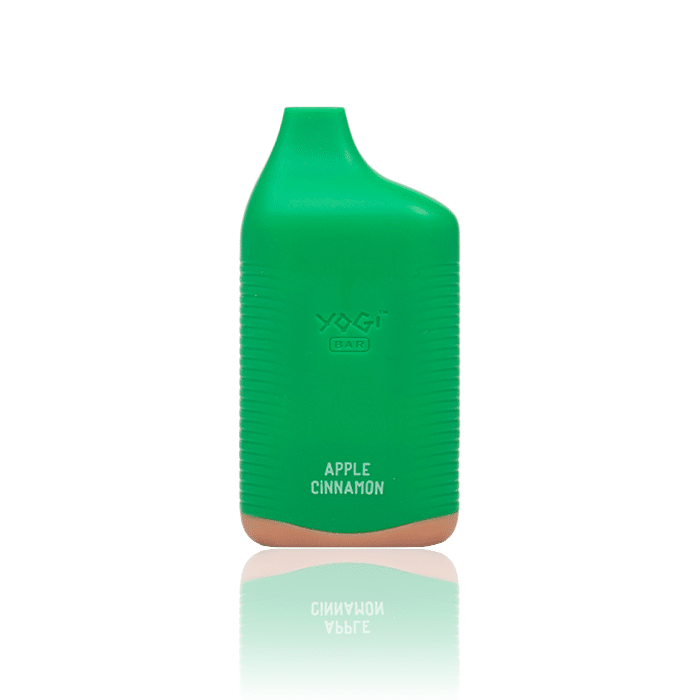 Yogi Bar 8000 Disposable
$16.95
The Yogi Bar 8000 Disposable vape features 17mL of tasty pre-filled e-liquid in 7 iconic flavors, a rechargeable battery and a modern mesh coil heating element for up to 8000 delicious puffs.
Deal Of The Week
Geek Vape Raz CA6000 Disposable
Description
On the hunt for the perfect Yogi vape to add to your lineup? Meet the Yogi Bar 8000 Disposable and prepare to be obsessed. This sleek, portable vape includes 17mL of mouthwatering pre-filled e-liquid in several signature flavors. This disposable vape also features an innovative mesh coil heating element with a draw-activated firing mechanism for the perfect, smooth clouds for up to 8000 delicious indulgences.
Yogi Bar 8000 Disposable Specs
17mL Pre-Filled Synthetic E-Liquid
5% (50mg) Nicotine Strength
Rechargeable
600mAh Battery
Draw-Activated Firing Mechanism
Mesh Coil Heating Element
Adjustable Airflow Control
Type-C USB Port
Approximately 8000 Puffs
Flavors
Apple Cinnamon Granola Bar: Sweet apples and fresh granola topped with spicy cinnamon.
Blueberry Granola Bar: Juicy blueberries accented with nutty granola.
Java Granola Bar: An eye-opening blend of fresh coffee and tasty, nutty granola.
Original Granola Bar: A modern take on the classic carry-with-you-anywhere granola bar.
Peanut Butter Banana Granola Bar: A sweet and savory blend of ripe bananas, creamy peanut butter and fresh granola.
Strawberry Granola Bar: Tangy strawberries topped with crunchy granola.
Vanilla Tobacco Granola Bar: Sweet vanilla granola with a spicy twist of rich tobacco.
Additional information
| | |
| --- | --- |
| Flavor | Apple Cinnamon Granola Bar, Blueberry Granola Bar, Java Granola Bar, Original Granola Bar, Peanut Butter Banana Granola Bar, Strawberry Granola Bar, Vanilla Tobacco Granola Bar |
| Brand | Yogi E-Liquid |
| Nicotine Level | |
FAQs