Looking for Something New? Try the Elf Bar Disposable Vape!
As the vaping industry continues to see a demand for more vape products that give users convenience, quality and discretion, it can be hard to keep up with what is the best brand on the market for what you want to achieve.
Are you looking for a vape pen that is the easiest to use?
Do you want a vape pen that is disposable?
Are you someone who likes to try lots of different e juice flavors and want variety?
Many vape pens can offer you some of these options, but not all can.
But there's one vape pen that is growing quickly in popularity because it gives all the above…and more!
What Vape pen is rising to the top of everyone's favorite's list?
It's the Elf Bar Disposable Vape!
Why all the Hype About the Elf Bar Disposable Vape?
The Elf Bar Disposable Vape is the latest vaping device to really take the vape world by storm.
Not only is this vape pen easy to use, but it's also rechargeable, disposable and discrete.
It also comes in so many new flavors and designs that you'll never tire of the e juice tastes or the colorful options to choose from.
Let's learn more about the Elf Bar Recharge and see if it's going to be the next best vape pen for you.
There are Few Vape Pens Easier to Operate than the Elf Bar Recharge Disposable Vape
From the first time you unpackage the Elf Vape and try your first puff, you are going to realize what makes this vape pen so easy to use.
The Elf Bar Disposable gets its name from the light and delicate cloud puffs that it creates.
With no special buttons to push, you simply take a pull from the ergonomically friendly mouthpiece and almost instantaneously you'll have your first tasty and smooth puff!
That's it… no fancy mechanics to this Elf. It's as easy as that.
Check out the Elf Bar BC5000 Disposable
Elf Bar BC5000 Disposable
The Elf Bar Disposable is as Simple to Recharge as it is to Use
Another huge perk to the Elf Bar BC5000 Disposable is the ease at which you can recharge it.
Now understand…this vape pen can go a long way before it needs a recharge.
In fact, with practically 5000 puffs included in this vape pen, chances are you won't need a charge for quite awhile.
But when you eventually do, it's as easy as charging your mobile phone or headphones.
You simply use the USB port that's included on the device and plug it in to any Type-C cable. Though the cable isn't included, they are standard cables that are found practically everywhere. You won't need to keep up with a specific elf bar charger cable!
Within minutes you'll be back to full charge and ready to keep enjoying your vaping experience.
With that said, it's important to know that the Elf Bar Disposable has a great battery life, so finding a place and a time to charge it will not be a frequent issue.
If You're Looking for a Vape Pen That's Disposable, the Elf Bar is it!
Not everyone wants a vape pen that's disposable.
Some vape users enjoy having cartridges to switch out and a particular apparatus that they can use time and again.
But for those of us who truly want a product that is a no-muss, no-fuss option then a vape pen that's disposable is the way to go.
The great thing about a disposable vape pen like the Elf Bar is that there are no accessories to deal with.
You don't have to worry about losing a piece or trying to find a spare cartridge when you're out and about and don't know where to locate one.
Not only that, but with a disposable pen like the Elf Bar, there is nothing to clean or maintain either.
With the Elf Bar 5000 Disposable, you simply use it until you run out of puff counts then dispose of it.
That's it. Easy and convenient, all packaged into one delightful disposable vape pen.
The Elf Bar Vape Pen is Not Only Rechargeable and Disposable…But It's Also Discreet
One of the biggest challenges for vape users is to find vaping devices that are not only easy to use but are also not going to offend others, or call unwanted attention to the person vaping.
Let's face it, not everyone is a big fan of vape pens. As cigarette smoking has become increasingly prohibited in many places, people who enjoy vaping worry the same thing is going to happen with vape pens.
The good news is that a product that is designed like the Elf Bar Disposable takes this into consideration.
Not only is the overall design of the Elf Bar Disposable very aesthetically pleasing, it's also made to be discreet and easy to keep on the down low while using.
While it fits easily in the palm of your hand, it also feels substantial, so you'll definitely know you are holding a high-quality product.
But – when you don't want others to know, the Elf Bar vape pen is a great option for you to consider.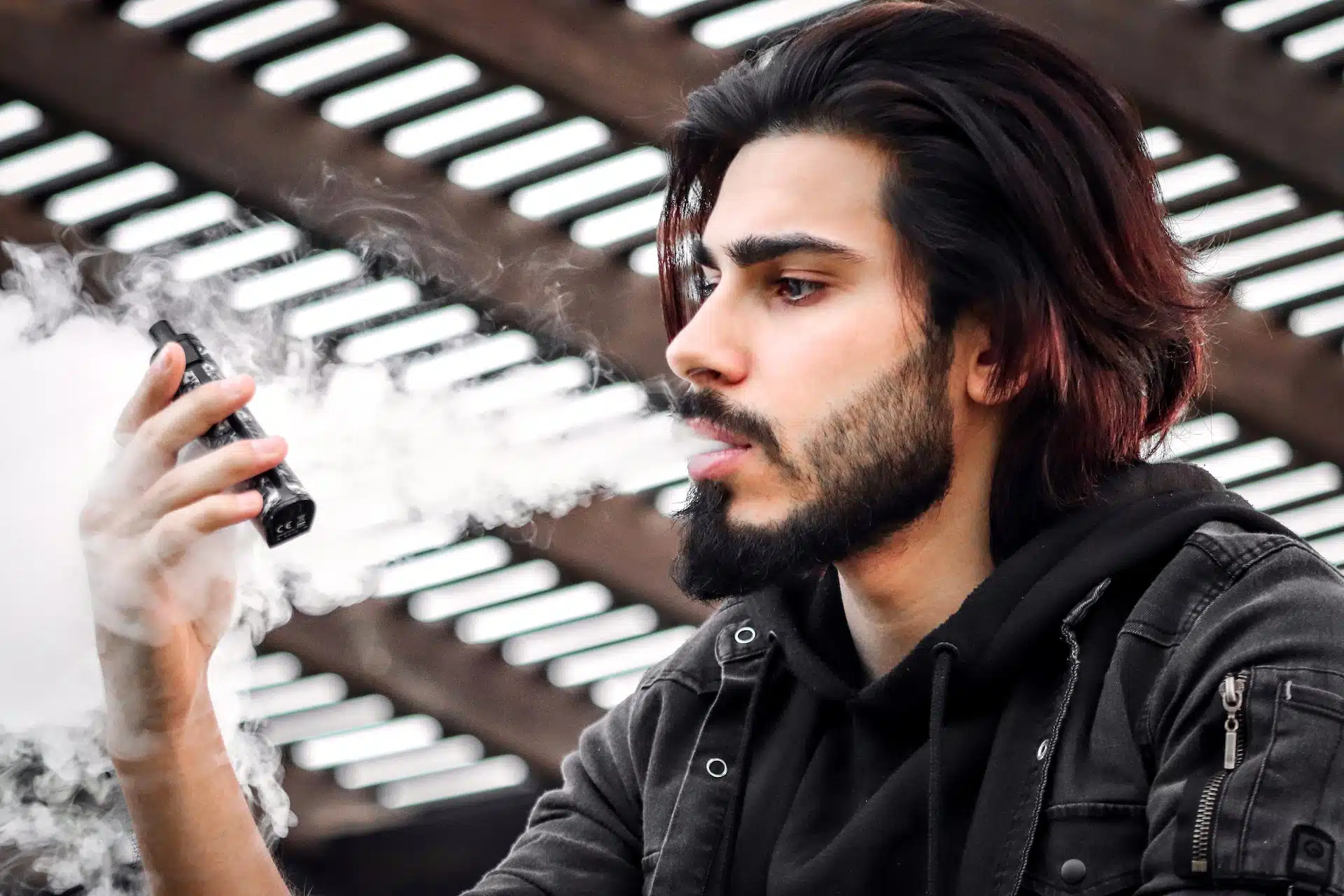 The Elf Bar Disposable Has a Vast Array of Flavors to Choose From
Yes, it's nice to have a vape pen that's easy to use, easy to recharge and easy to dispose of.
It's also nice to know that your vape pen is one that can be used in a discreet manner, when necessary.
But…what about the actual experience?
What about the flavor?
Here's where you are going to really be in luck!
The creators behind the Elf Bar Disposable know that having a variety of e juice flavor options is going to be important to most of their customers.
With that in mine, they've created a vape pen that has over 20 of the best Elf Bar flavors to choose from!
Depending on what type of mood your taste buds are in, there are Elf Bar flavors that range from sweet to spicy and from smooth to stronger in nature.
For example, if you tend toward the sweet side of vape juice, you may want to consider trying the Blue Razz Ice or the Cranberry Grape.
Those who want to jazz it up might start with the Sakura Grape or the Sour Apple Rainbow Candy.
But if a smooth hit of menthol is more your thing, go ahead and reach for the Sweet Menthol!
Elf Bar Disposable vape pens are not going to leave you bored or your taste buds tired. And, because of the incredibly reasonable prices, you may decide to try them all!
Check Out the Elf Bar BC5000 Ultra Disposable
Elf Bar BC5000 Ultra Disposable
Ready to Give the Elf Bar Disposable a Try?
If you want to test out the Elf Bar vape pen for yourself, or are looking for any other vape pens or products, then head on into the Blackout Vapors website.
After verifying that you are 21 or older, you will be amazed at the number of pages we have dedicated to everything vaping, from new releases, popular favorites, disposable pens and even rebuildable ones.
You can also read more about the product specifications on each page and make sure that the puff count, battery life, and nicotine content are exactly what you're looking for.
And if you have a question about a specific product or vape pens in general? Our expert and knowledgeable staff is always available to help you with any concerns and direct you to the products that are going to best suit your needs.
If you are ready to up your game and have the best vaping experience possible, let Blackout Vapors be your vape store of choice!
As of 2023, Elf Bar vapes was renamed EB Design vapes.