7 Daze Ohmlet 7000 Puffs Disposable Vape
$13.95
Keep your vaping experience long-lasting with the 7 Daze Ohmlet Disposable vape. Fall in love with its large body and convenience of coming pre-filled. There's no denying that this vape has a lot to boast about.
Deal Of The Week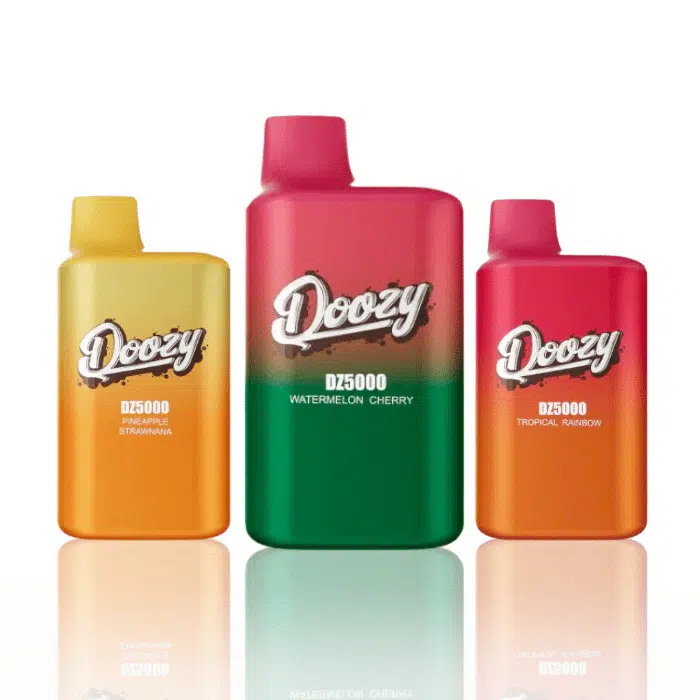 Doozy DZ5000 Disposable 5%
Description
Yes, you heard that right, 7000 puffs! The 7 Daze Ohmlet Disposable vape has 7000 puffs of flavor that you won't be able to believe. This Ohmlet Disposable is much bigger and allows for more e-juice, thus the great puff count. While, large, it is still so convenient as it comes pre-filled and pre-charged. 
7 Daze Ohmlet 7000 Puffs Disposable Specs
5% Nicotine Salt

7000+ Puffs Approx.

15mL e-liquid capacity
Flavors: 
Orange Kiss: A blend of zesty oranges and aloe.

Blueberry Peach: Blueberries blended with ripe peaches. 

Lychee Aloe: An exotic lychee and peach blended with aloe.

Icy Blast: A cold and cool blast of mint flavor.

Pineapple Peach Whip: Pineapples and peaches blended and whipped to perfection.

Sour Rainbow Berries: A tropical mix of various fruity flavors for a sour mix that you will love.

Strawberry Rolly: Strawberries with a sugar coat that makes them irresistible.

Tropical Gummi: A fusion of tropical flavors, starting with the pineapple and blending together.

Watermelon Grape Orange: Watermelons, grapes, and oranges, all in one complex flavor.

White Grapeberry: The taste of a grapeberry that brings sugar and zest into your life. 
Additional information
| | |
| --- | --- |
| Brand | 7 Daze |
| Flavor | Blueberry Cake, Blueberry Peach, Clear, Hawaiian Tiki, Icy Blast, Kiwi Passionfruit Guava Icy Blast, Lychee Aloe, Orange Kiss, Pineapple Peach Whip, Raspberry Dragon Lemonade, Sour Rainbow Berries, Strawberry Rolly, Tobacco, Tropical Gummy, Watermelon Grape Orange, White Grapeberry |
| Nicotine Level | |
FAQs