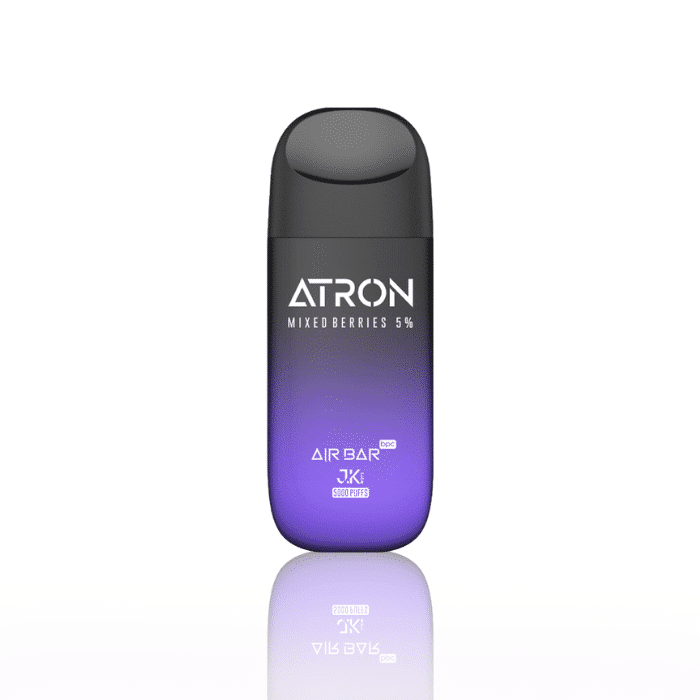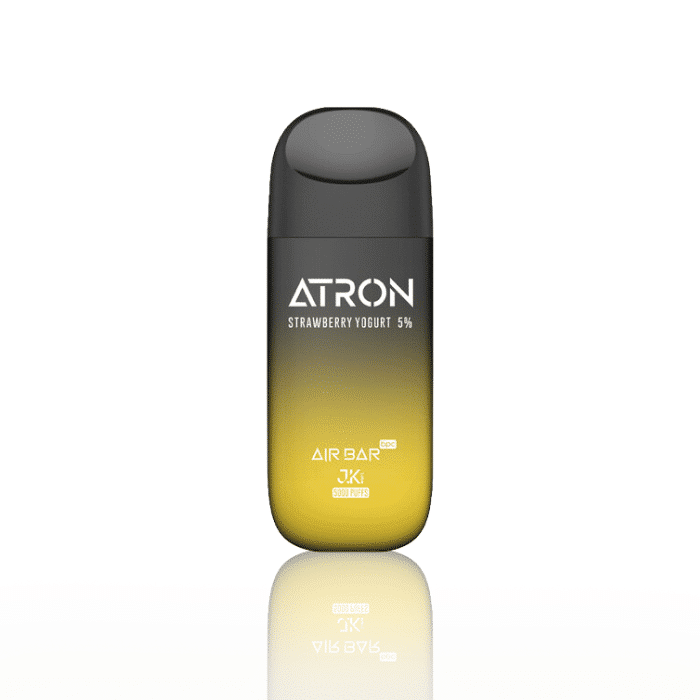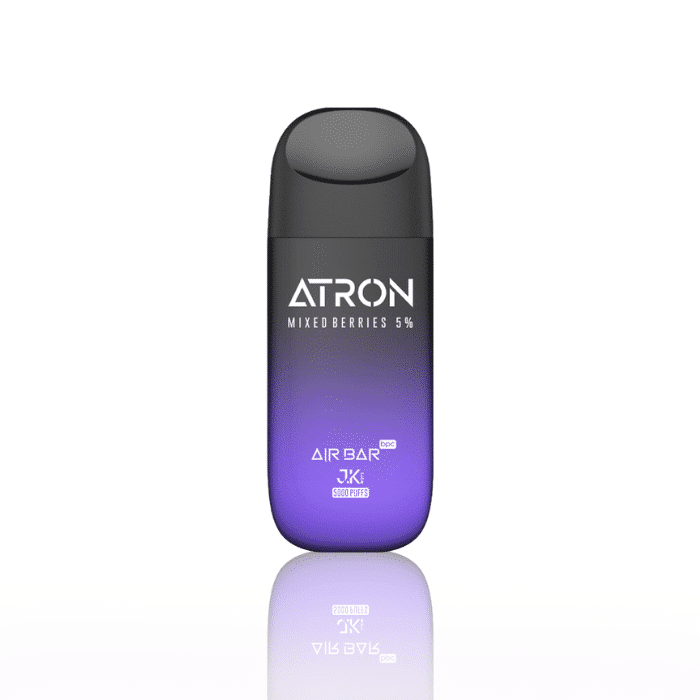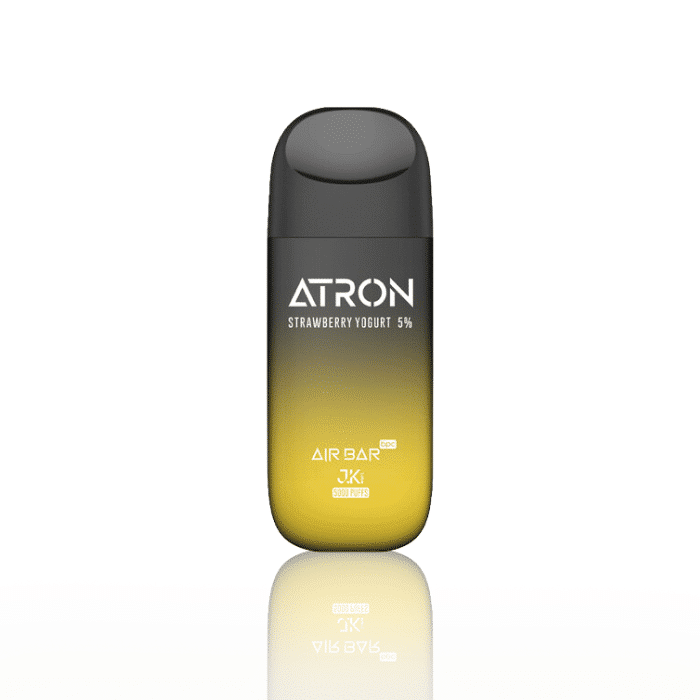 Air Bar Atron 5000 Disposable
$14.95
The Air Bar ATRON 5000 Disposable is a game-changer in the vaping world. With a large 10mL pre-filled e-liquid tank, a 600mAh rechargeable battery, and offering around 5000 puffs, it promises an exceptional vaping experience, accompanied by a wide variety of Air Bar flavors.
Deal Of The Week
Geek Vape Raz CA6000 Disposable
Description
Experience advanced vaping with the Air Bar Atron 5000, a unique Air Bar vape that showcases e-liquid levels through a light indicator. Powered by a robust 600mAh battery, it ensures longevity with up to 5000 flavorful puffs from a 10ml pre-filled tank. Equipped with a BPC Coil System, the Air Bar Atron delivers consistent flavor and vapor, available in over 15 unique Air Bar flavors.
Air Bar Atron 5000 Disposable Specs
10mL Pre-Filled E-Liquid
5% (50mg) Nicotine Strength
600mAh Type-C Rechargeable Battery
Approximately 5000 Puffs
BPC Mesh Coil
Battery & E-Liquid Indicator Lights
Flavors
Berry Freeze: A chilling blend of mixed berries.
Black Dragon Ice: An exotic blend with a cool twist.
Clear: A mystery flavor waiting to be discovered.
Coffee: A robust blend of aromatic coffee.
Cool Mint: A fresh and invigorating mint flavor.
Frozen Watermelon: A cool, sweet taste of watermelon.
Fruit SAGA: A delightful mix of tropical fruits.
Hawaiian Watermelon: A refreshing tropical twist on watermelon.
Juicy Peach: The sweet and tart flavor of ripe peaches.
Mixed Berries: A perfect blend of your favorite berries.
Peach Blueberry Candy: Sweet candy flavor infused with peaches and blueberries.
Strawberry Ice: Fresh strawberries with a cool finish.
Strawberry Watermelon Refresher: A thirst-quenching blend of ripe strawberries and watermelon.
Strawberry Yogurt: Creamy yogurt blended with ripe strawberries.
Watermelon Cantaloupe Honeydew: A refreshing blend of juicy melons.
Additional information
| | |
| --- | --- |
| Brand | Air Bar |
| Flavor | Berry Freeze, Black Dragon Ice, Clear, Coffee, Cool Mint, Frozen Watermelon, Fruit SAGA, Hawaiian Watermelon, Juicy Peach, Mixed Berries, Peach Blueberry Candy, Strawberry Ice, Strawberry Watermelon Refresher, Strawberry Yogurt, Watermelon Cantaloupe Honeydew |
| Nicotine Level | |
FAQs