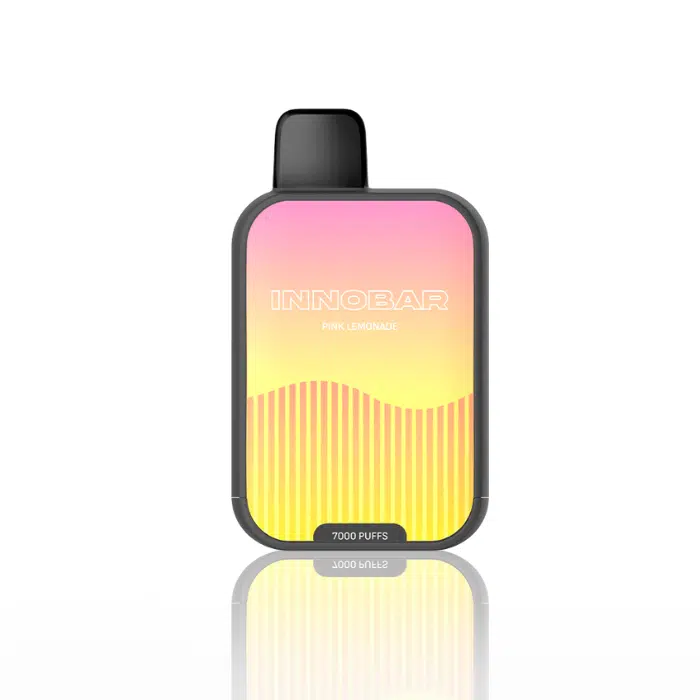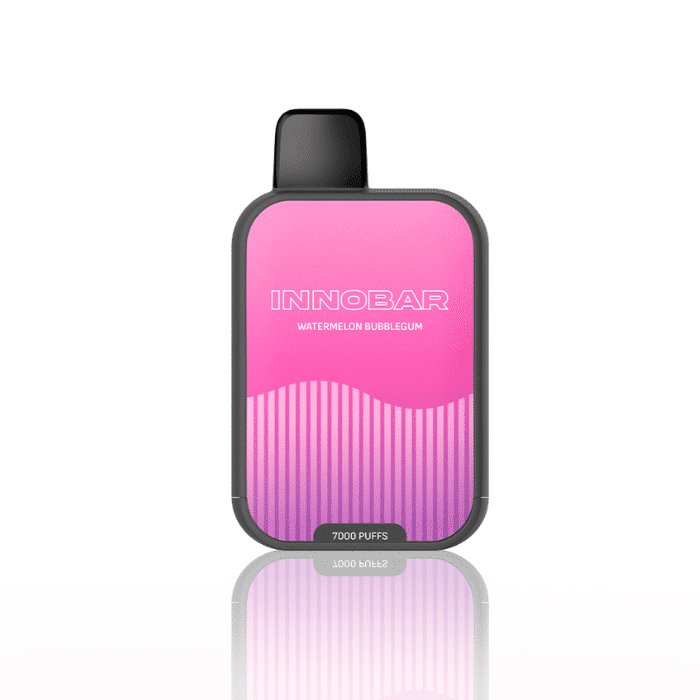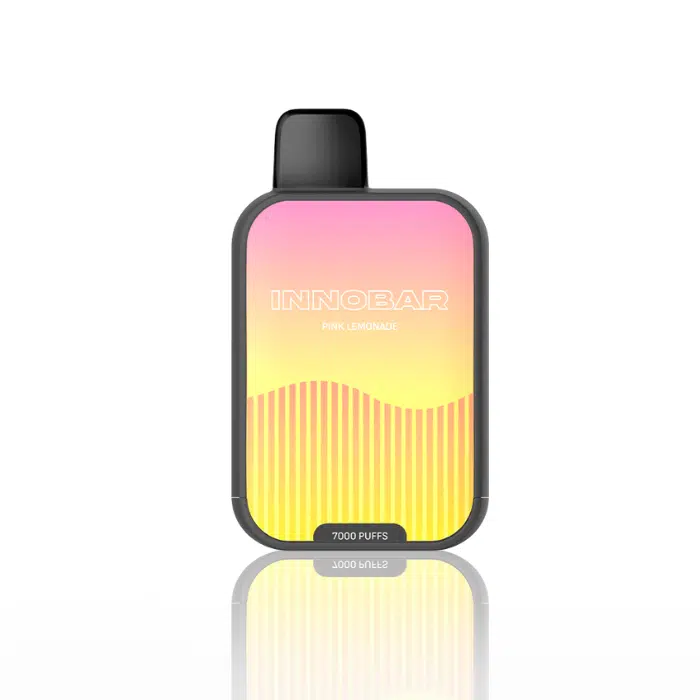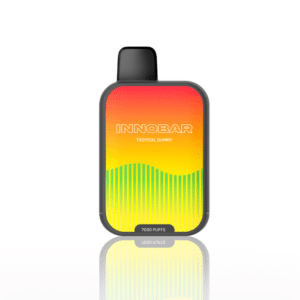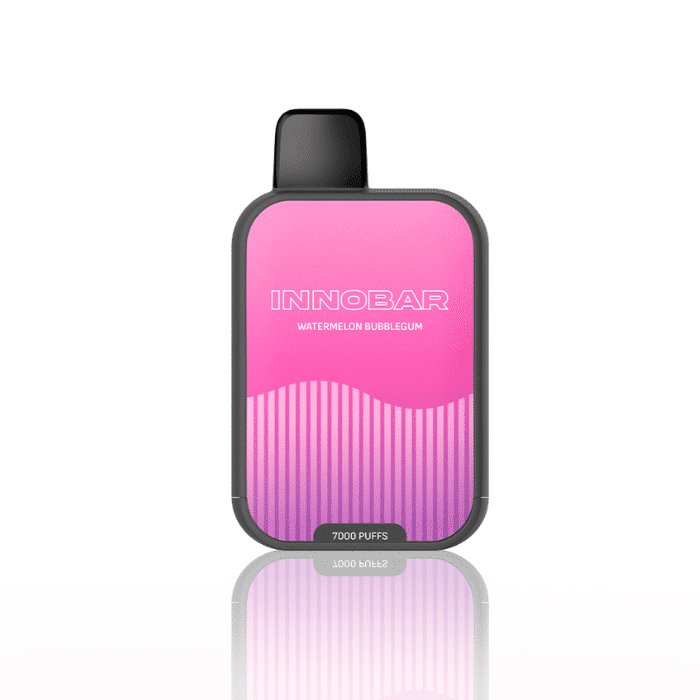 Innokin INNOBAR 7000 Disposable Vape
$14.95
The Innokin INNOBAR 7000 Puff Disposable Vape offers a high-capacity 16mL pre-filled vape juice, 5% (50mg) nic-salt, and a 650mAh rechargeable battery, delivering up to 7000 puffs. With adjustable airflow and mesh coil technology, the Innokin Vape promises a custom and flavor-rich vaping experience. The device comes in a variety of enticing flavors, offering a smooth and satisfying vape journey.
Deal Of The Week
Geek Vape Raz CA6000 Disposable
Description
Experience unparalleled convenience and performance with the Innokin INNOBAR 7000 Puff Disposable Vape. This high-quality device from vaping pioneers, Innokin, offers up to 7000 puffs due to its generous 16mL e-liquid capacity and robust 650mAh rechargeable battery. Its adjustable airflow system and advanced mesh coil technology promise a custom, flavor-packed vaping experience. The INNOBAR 7000, boasting 5% nicotine and an array of 12 enticing flavors, ensures a smooth, satisfying vaping experience in a sleek, hassle-free package. For a lasting, effortless vaping journey, choose the Innokin INNOBAR 7000.
Innokin INNOBAR 7000 Disposable Vape Specs
E-Liquid Capacity: 16mL Pre-filled
Battery Capacity: 650mAh/3.7V/2.4Wh
Maximum Voltage: 3.6V
Resistance Range: 1.2ohm Mesh KAL Coil
Rechargeable: Yes
Charging Current: 350mAh/DC5.0V
Nicotine Strength: 5% (50mg)
Puffs: Approximately 7000
Heating Element: Mesh Coil
Adjustable Airflow: Yes
Flavors
Blue Razz: A tart blend of blue raspberry and tangy lemonade.
Kiwi Passionfruit Guava: A tropical fusion of sweet kiwi, tangy passionfruit, and creamy guava.
Mixed Berries: A combination of sweet and tart berries including strawberries, raspberries, blueberries, and blackberries.
Peach Mango Watermelon: A refreshing blend of sweet peaches, juicy mango, and crisp watermelon.
Pineapple Coconut: A refreshing mix of juicy pineapple and creamy coconut.
Pink Lemonade: A tangy fusion of lemonade and pink grapefruit.
Spearmint: A refreshing minty flavor.
Strawberry Kiwi: A fruity combination of sweet strawberries and tropical kiwi.
Strawberry Raspberry Cherry: A sweet and sour concoction of strawberries, raspberries, and cherries.
Tropical Gummy: A sweet, fruity flavor with a hint of gummy candy.
Watermelon Bubblegum: A sweet and fruity blend of watermelon and bubblegum.
Watermelon Ice: A cool and sweet blend of juicy watermelon with a menthol kick.
Additional information
| | |
| --- | --- |
| Brand | Innokin |
| Flavor | Blue Razz, Kiwi Passionfruit Guava, Mixed Berries, Peach Mango Watermelon, Pineapple Coconut, Pink Lemonade, Spearmint, Strawberry Kiwi, Strawberry Raspberry Cherry, Tropical Gummy, Watermelon Bubblegum, Watermelon Ice |
| Nicotine Level | |
FAQs