Bad Drip Disposable 5000 Puffs
$16.95
Need a new disposable? The Bad Drip Disposable has crazy fun flavors, 50mg of nicotine, a 4.0mL capacity, and gives you 5000 puffs of deliciousness.
Deal Of The Week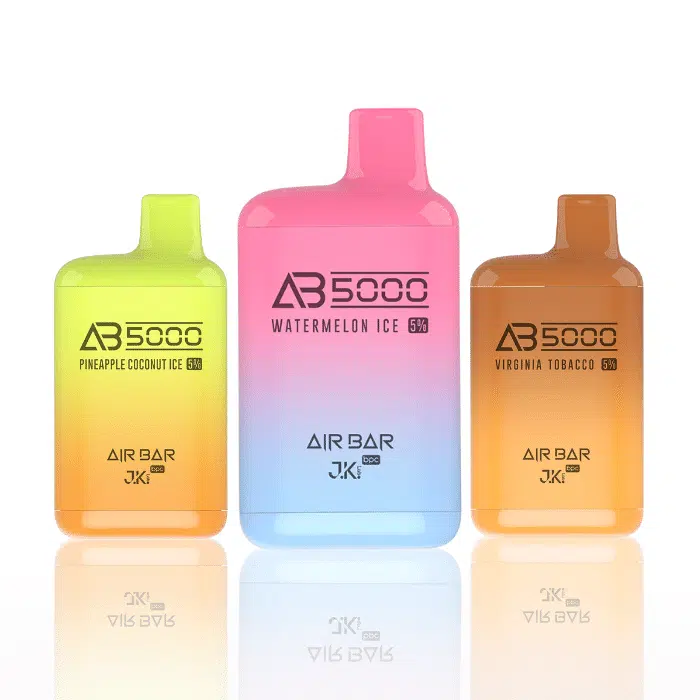 Air Bar AB5000 Disposable 5%
Description
The Bad Drip 5000 Puff Disposable is as cool as a disposable vape gets. With incredible juicy flavors that will blow your mind, this disposable carries 50mg of nicotine, 4.0mL capacity, synthetic nicotine, and gives you 5000 incredible puffs.
Bad Drip 5000 Puff Disposable Specs
5% or 50mg Nicotine
4.0ml Juice Capacity
Approx. 1200 Puffs
Synthetic Nicotine
Flavors:
Bad Rainbow: A mixed fruit flavor with all the candied sugar inside.
Dead Lemonade: The classic lemon drop candy rolled in powdered sugar.
Frozen Banana: A mix of icy bananas.
Icy Mint: A breath of fresh minty air, literally.
Rawberry Mango: A mix of strawberry and mango, but with a kick.
Rawberry Melon:A blend of strawberries and melons.
Whatever Worms: Gummy worms layered in sugar.
Additional information
| | |
| --- | --- |
| Brand | Bad Drip |
| Flavor | Bad Rainbow, Dead Lemonade, Frozen Banana, Icy Mint, Rawberry Mango, Rawberry Melon, Whatever Worms |
FAQs