Sale!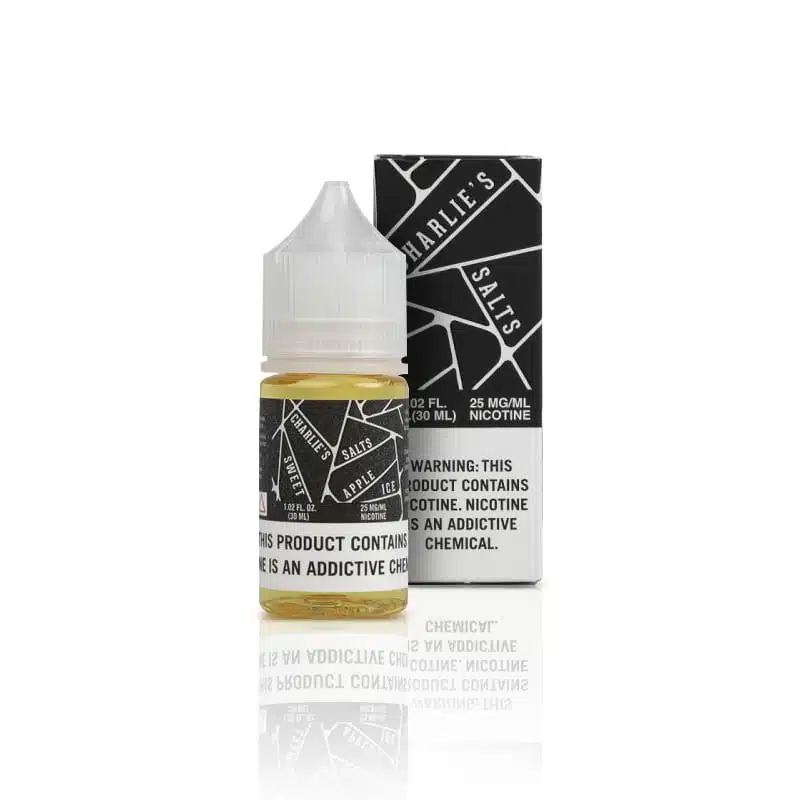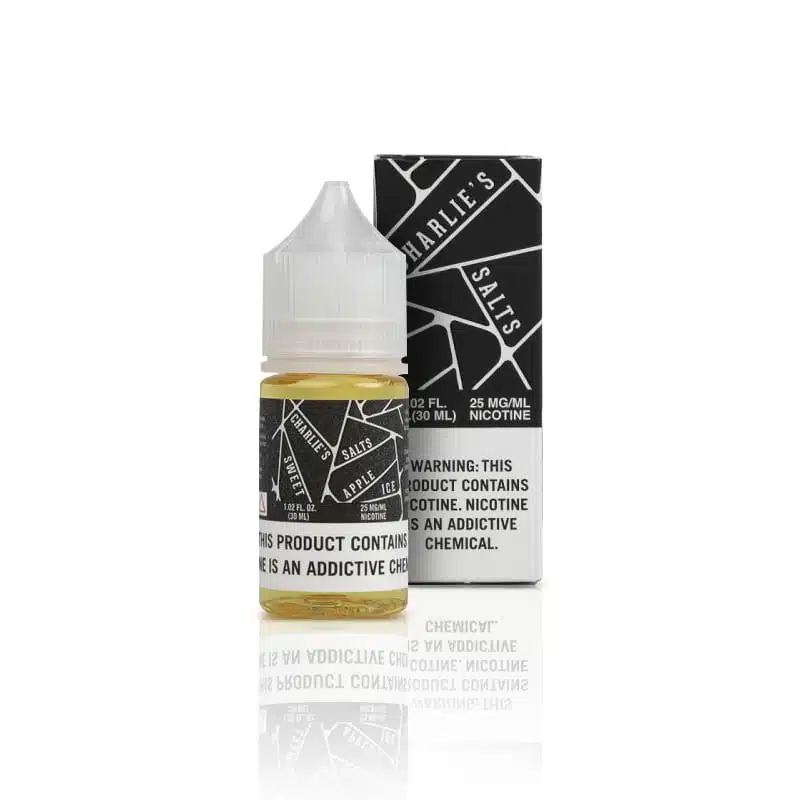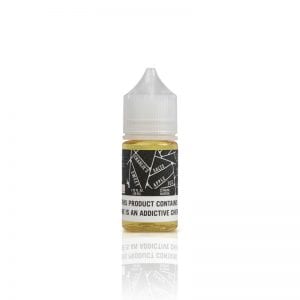 Charlie's Chalk Dust -SALT BLACK – 30mL
Enjoy the flavor of sweet, tart apples only to be shocked by a cool slice of menthol goodness.
Not for use with sub ohm systems.
Description
How do these Charlie's Chalk Dust Flavors
even get thought up? Apples with menthol? Yes, please! Super crisp and ripe autumn apples with a sweetness that makes them taste not unlike Apple Jax dance on the tongue but it's the cool shot of menthol that is the real magic here. Apples are complex on their own: sweet and tangy and tart and even a little floral but then the menthol makes those flavors pop even more before cleaning off the palate so you can taste the apples like it's the first time all over again.
Mentholated Apples FTW
Apples are the perfect treat, whether in cereal, picked from the tree or as part of a delicious dessert. But what about with a nice menthol snap at the end? Enjoy a crisp bite into a bodacious blend of apples with this brilliant flavor from the brains behind Charlie's Chalk Dust.
The crunch of biting into an apple is hard not to love and Black Salt from Charlie's Chalk Dust provides exactly that delicious texture as you pull. With a blend of apple flavors and slight sweetness this flavor is an autumnal treat (or a treat any time you're craving cozy sweaters and roaring campfires). The addition of menthol means you also get a chilling treat at the end that not only refreshes the flavor and your mouth but also makes way for the next hit. The cloud is delightfully aromatic and sure to keep you coming back for more.
Flavor and Texture Profile
A melange of multiple apples you've got it all here: tart, sweet, even a nice bitter note. Add to that the delicious menthol and the mouthfeel can only be described as perfect. We especially love the sweet/cool exhale on this salt nics flavor. A creative vape juice flavor if there ever was one!
Charlie's Chalk Dust Black Salt Specs
30 mL bottle
choose 25 or 50 mg strength
VG/PG Ratio of 50/50
Chubby Unicorn Bottle
Additional information
| | |
| --- | --- |
| Brand | Charlie's Chalk Dust |
| Nicotine Level | |
| E-liquid Type | Nicotine Salts |
| Volume | 30ml |
| Flavor Category | Fruits, Menthol |
FAQs