Sale!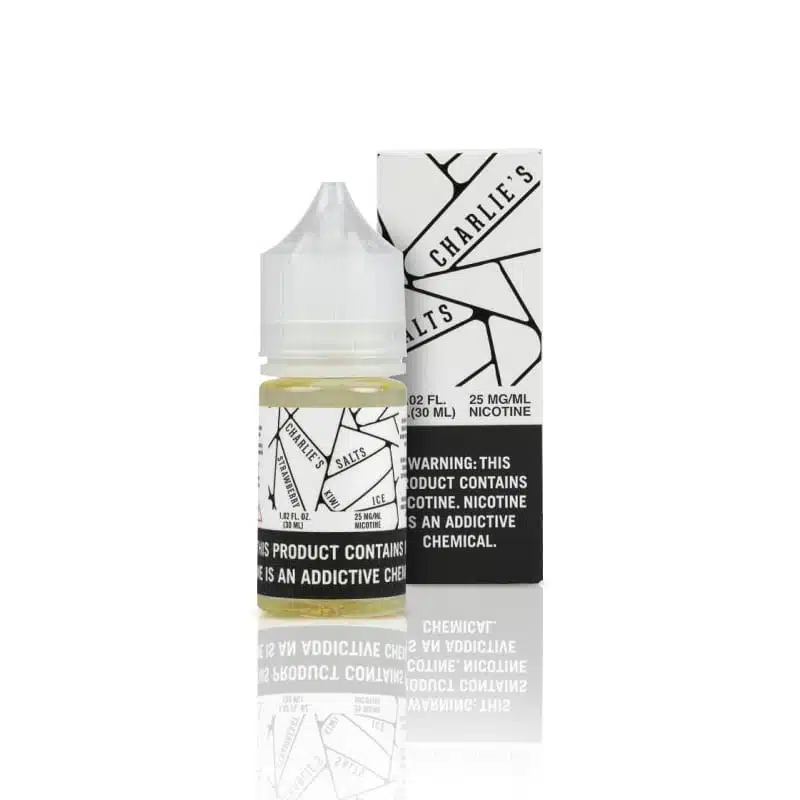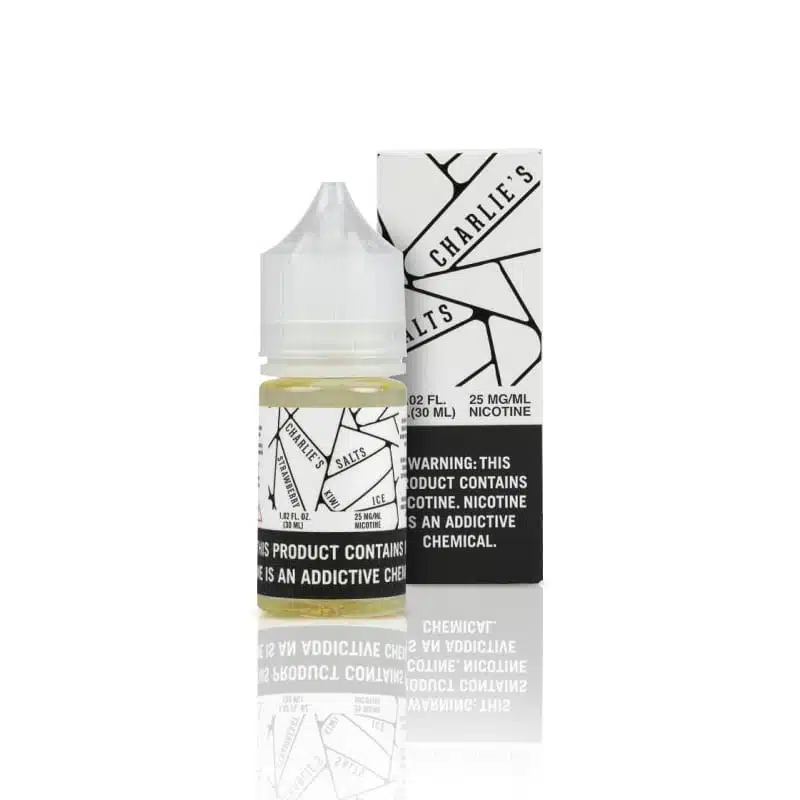 Charlie's Chalk Dust – SALT WHITE – 30mL
A sweet-tart blend of rich ripe strawberries lifted by the tart tang of tropical kiwi. Charlie's Chalk Dust White Salt keeps it smooth, but interesting.
Not for use with sub ohm systems.
Description
Sun-ripened juicy strawberries and tart tropical kiwi make up the delicious blend of fruit in Charlie's Chalk Dust White Salt. Your tastebuds will love the blend of sweet and tart, which keeps things interesting and, let's face it, there's not many fruit flavors that play together as nicely as these two. The sweet, smooth strawberry is kept fresh by the nice snap of kiwi tartness. The fact that this is a nic salt means you won't get any harshness.
Dynamic Duo
Everyone loves strawberry but it can get a bit boring after a while. This Charlie's Chalk Dust won't ever make your taste buds yawn, though, thanks to the addition of tart kiwi in this nic salt.
Enjoy the smooth, silky feel of juicy strawberries perfectly ripened by the summer sun as you pull on your vape and think about nothing but why summer is the best season of the year. Then enjoy a shock of tart, tropical kiwi to keep your palate and all of the flavors fresh as you get that nice, nice nicotine buzz you've been waiting for. The flavors of Charlie's Chalk Dust White Salt keep everything fresh and in balance, meaning you can hit this flavor all day without every getting bored of it.
Flavor and Texture Profile
Sweet, juicy-ripe strawberries envelope your mouth in silken vapor. This luxurious feeling never gets carried away, though, because the prickly tart kiwi notes quickly liven up the flavor and feeling. This salt nic juice is the perfect blend of flavor and texture, minus any harsh nicotine.
If you like tropical flavors and fruit, and have a refined sweet tooth you'll love the way these two flavors dance on your mouth and keep things interesting.
Charlie's Chalk Dust White Salt Specs
30 mL bottle
choose 25 or 50 mg strength
VG/PG Ratio of 50/50
Chubby Unicorn Bottle
Additional information
| | |
| --- | --- |
| Brand | Charlie's Chalk Dust |
| Nicotine Level | |
| E-liquid Type | Nicotine Salts |
| Volume | 30ml |
| Flavor Category | Fruits |
FAQs