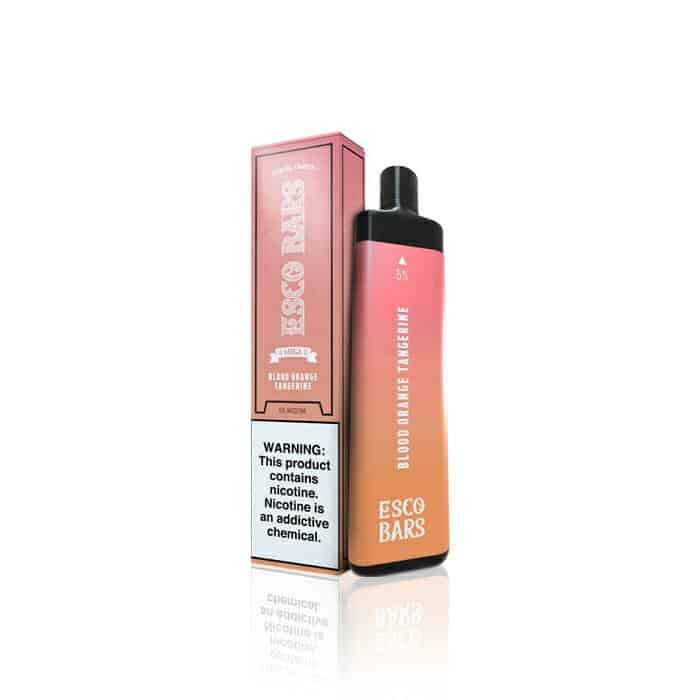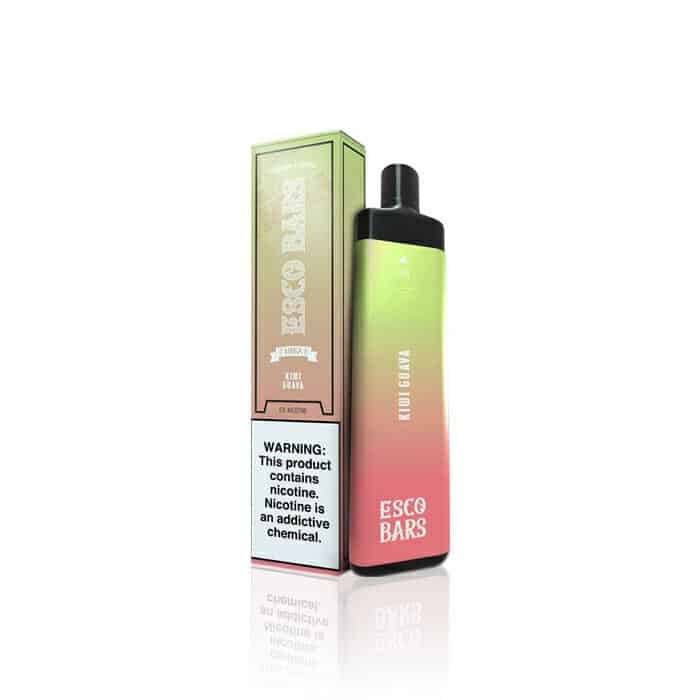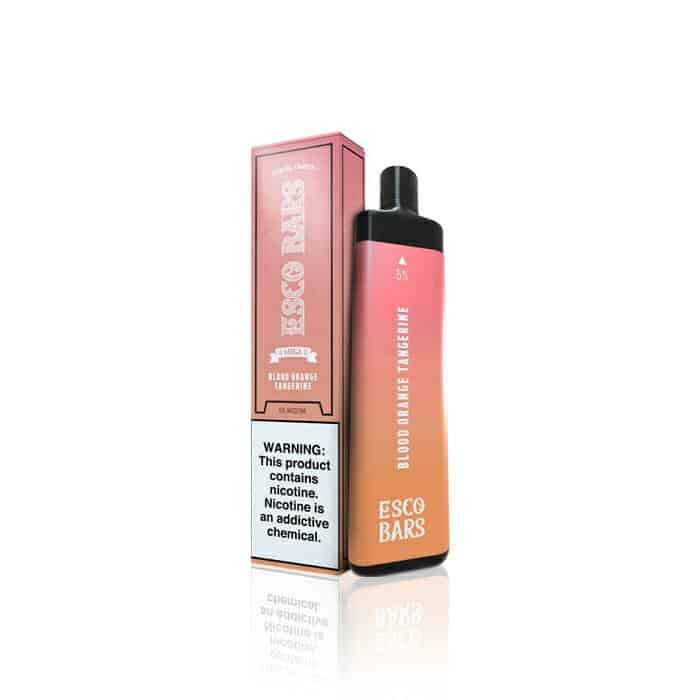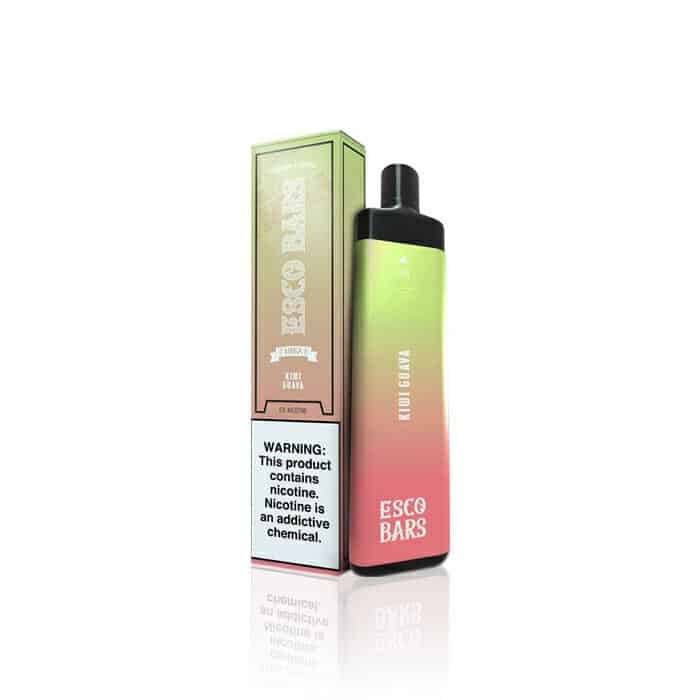 Esco Bars Mega Disposable 5000 Puffs
$14.95
The Esco Bars Mega Disposable packs the punch with 5000 puffs and 14mL of juice. Pair it with the wonderful lineup of flavors and you have yourself a pretty bomb vaping experience.
Description
Not only is the packaging on the Esco Bars Mega gorgeous, the taste is even better too. It contains 14mL of juice and gives you 5000 puffs, making it one of the longest-lasting disposables! This Esco Bars disposable is also rechargeable so you can get your money's worth!
Esco Bars Mega 5000 Puffs Disposable Specs
600mAh Battery
14ml Capacity
USB-C Charging
Mesh Coil
5% Salt Nicotine
5000 Puffs
Flavors:
Blood Orange Tangerine: A delightful and refreshing juice of an orange and tangerine.
Blueberry Raspberry Ice: Blueberries and raspberries fighting for dominance with an icy finish.
Kiwi Guava: Kiwis and Guavas blended together.
Peach Pineapple: A basket of peaches and pineapples that will bring the summer season to you.
Rootbeer Float: A take on the childhood classic of foamy rootbeer and vanilla ice cream.
Strawberry Watermelon: Strawberries and watermelon blended together.
Additional information
| | |
| --- | --- |
| Brand | Esco Bars |
| Flavor | Banana Berry Punch, Blood Orange Tangerine, Blue Razzleberry Pomegranate Ice, Blueberry Raspberry Ice, Kiwi Guava, Mango Berry Ice, Peach Pineapple, Pear Apricot Papaya, Rootbeer Float, Straw Melons, Strawberry Watermelon |
FAQs
How many hits does a Mega Esco Bar have?
An Esco Bar Mega offers up to 5000 delicious puffs.
How long should you charge an Esco Bar Mega?
If your Esco Bar Mega is running out of battery, simply charge it for 30 minutes to get it back up and running.
Are Esco Bar Megas rechargeable?
Great news – you can easily recharge your Esco Bar Mega whenever you need to.
How much are Mega Bars?
An Esco Mega Bar is $19.95.
Why is my Esco Bar blinking?
If your Esco Mega Bar is blinking, it means the battery is low or dead and it's time to recharge via the USB C port at the bottom of the device.