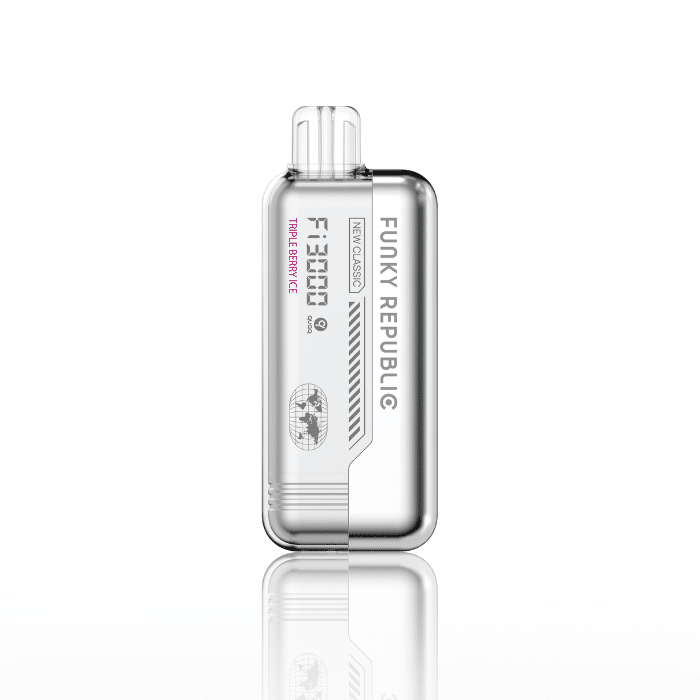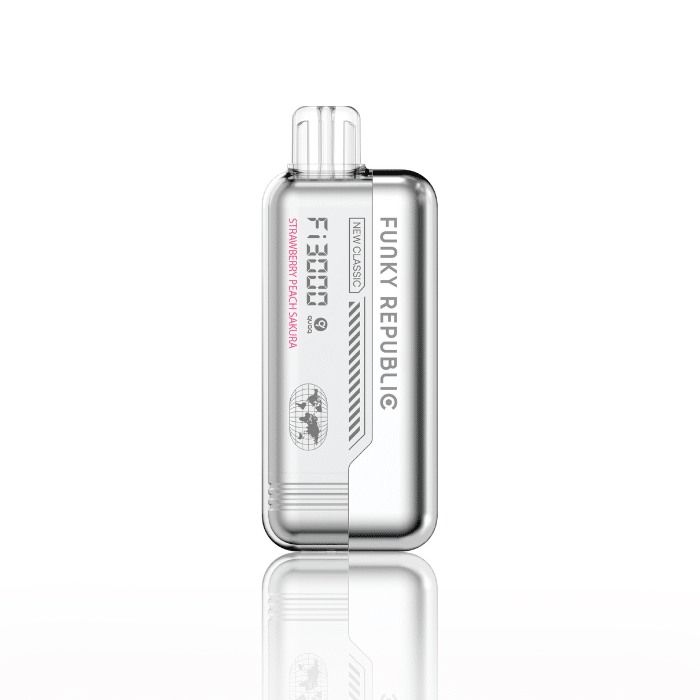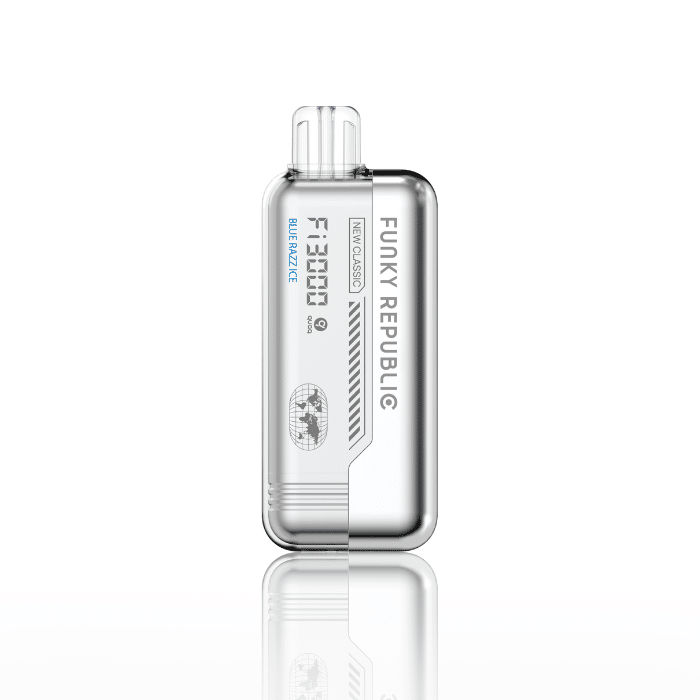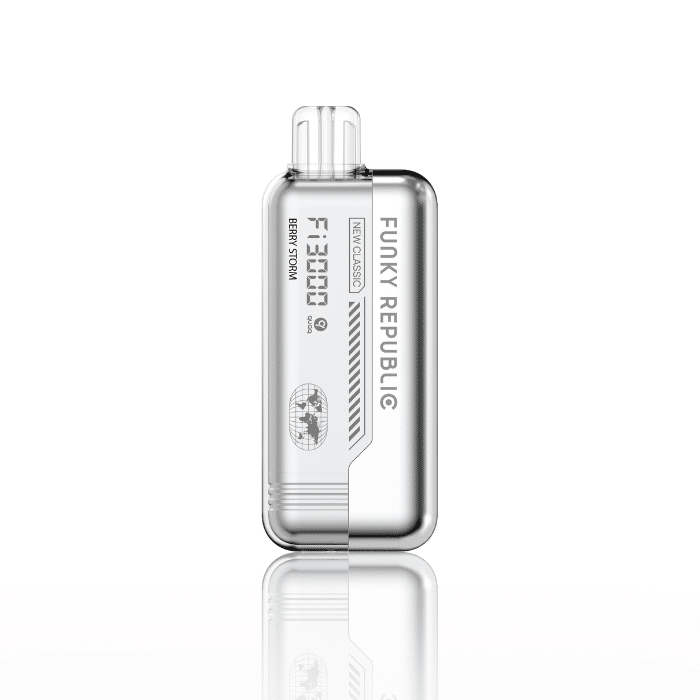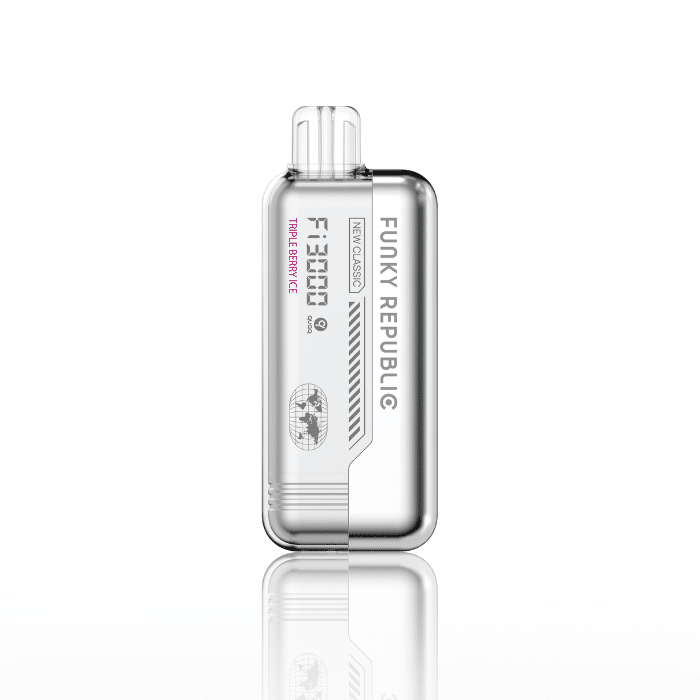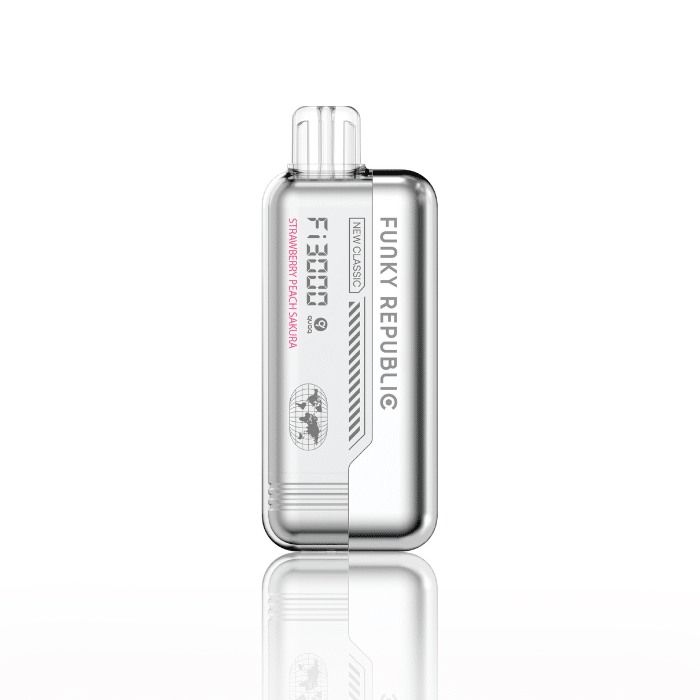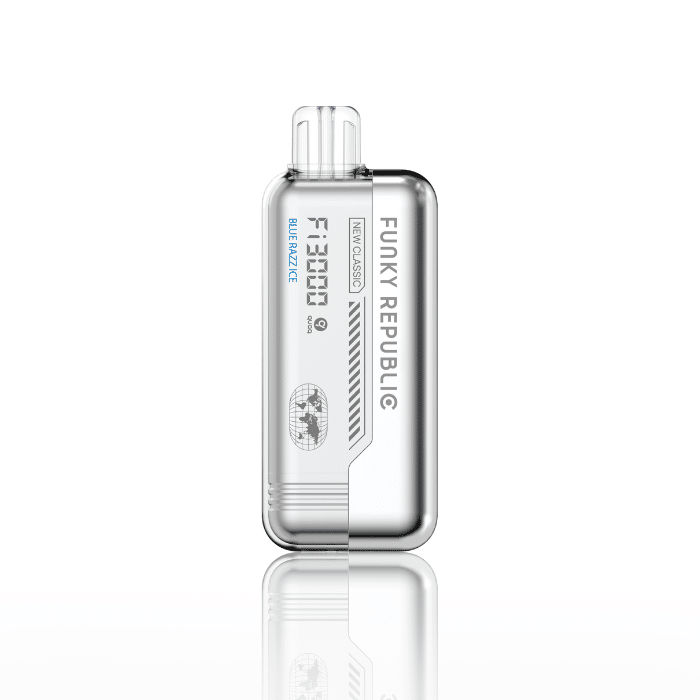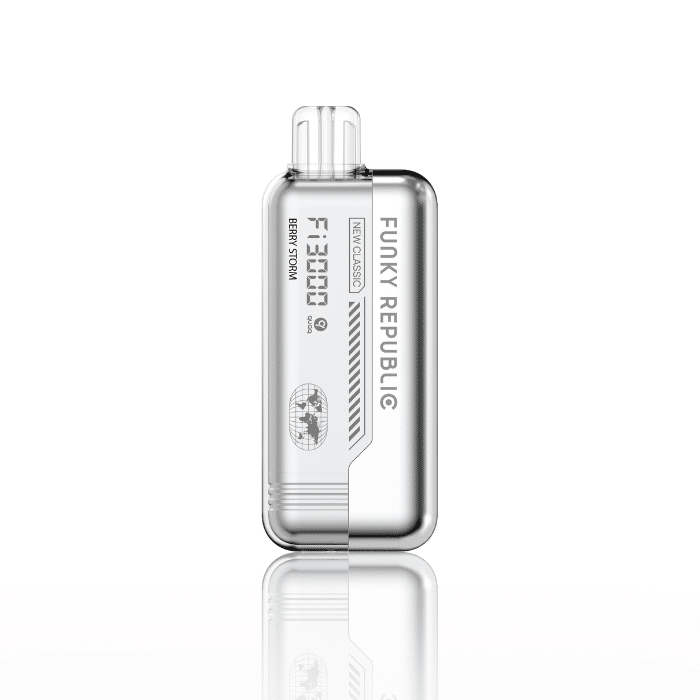 Funky Republic Fi3000 Disposable
$10.95
The Funky Republic Fi3000 is a robust and easy-to-use disposable vape device, featuring a 5ml pre-filled vape juice, a sturdy 800mAh battery, and a variety of alluring flavors. The Fi3000 Funky Republic vape is ideal for on-the-go use, it guarantees up to 3000 puffs of pure vaping pleasure.
Deal Of The Week
Geek Vape Raz CA6000 Disposable
Description
Embrace the ultimate vaping experience with the Funky Republic Fi3000 Disposable Vape. Perfect for on-the-go vapers and flavor lovers, this device comes with a strong 800mAh battery, providing up to 3000 flavorful puffs without needing a charge. Its e-liquid and battery life indicators keep you informed, and the QUAC Tech Mesh Coil delivers rich salt nic juice flavor. With a 5ml pre-filled vape juice, a durable SPCC metallic side cover, and a user-friendly draw-activated design, it offers a durable, stylish, and satisfying vaping journey.
Funky Republic Fi3000 Disposable Specs
E-liquid: 5ml Pre-filled
Battery: 800mAh Internal
Nicotine: 5% (50mg) Salt Nicotine
Puffs: Approximately 3000
Coil: QUAC Tech Mesh Coil
Use: Draw-Activated
Body: SPCC Metallic Side Cover
Flavors
Apple Watermelon: A refreshing blend of apples and watermelon.
Berry Chill: A cool burst of mixed berries.
Berry Storm: An exciting swirl of various berries.
Blue Mint Rose: A unique fusion of blueberries, mint, and rose.
Blue Razz Ice: A frosty blast of blue raspberry.
Malaysian Mango: A sweet and exotic mango flavor.
Miami Mint: A refreshing touch of mint.
Mountain Ice: A cool and invigorating flavor.
Peach Ice: A refreshing and fruity peach flavor.
Pineapple Passion Lemon: A tangy combination of pineapple, passion fruit, and lemon.
Strawberry Peach Sakura: A delightful mix of strawberries, peaches, and sakura.
Triple Berry Ice: A chilly blend of three berries.
Tropical Delight: A refreshing mix of tropical fruits.
Watermelon Delight: A juicy and satisfying watermelon flavor.
Watermelon Ice: A refreshing burst of watermelon with an icy finish.
Additional information
| | |
| --- | --- |
| Brand | Funky Republic |
| Flavor | Apple Watermelon, Berry Chill, Berry Storm, Blue Mint Rose, Blue Razz Ice, Malaysian Mango, Miami Mint, Mountain Ice, Peach Ice, Pineapple Passion Lemon, Strawberry Peach Sakura, Triple Berry Ice, Tropical Delight, Watermelon Delight, Watermelon Ice |
| Nicotine Level | |
FAQs