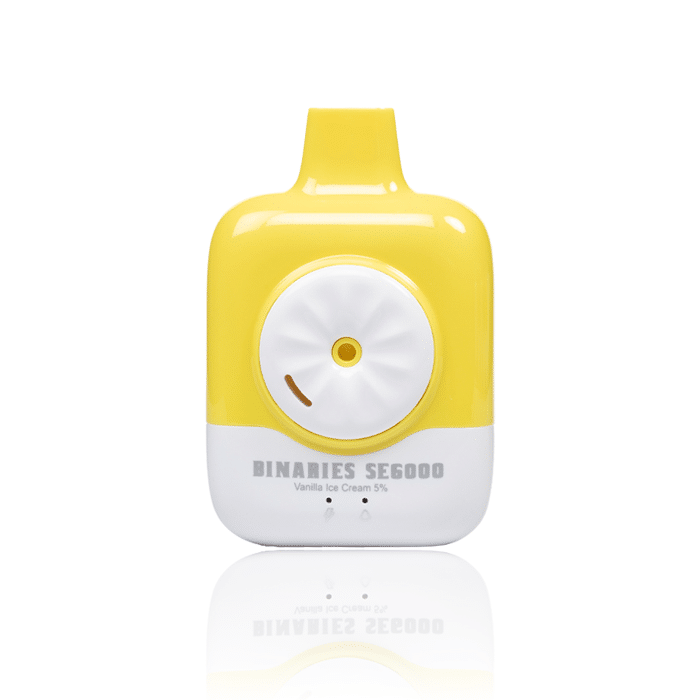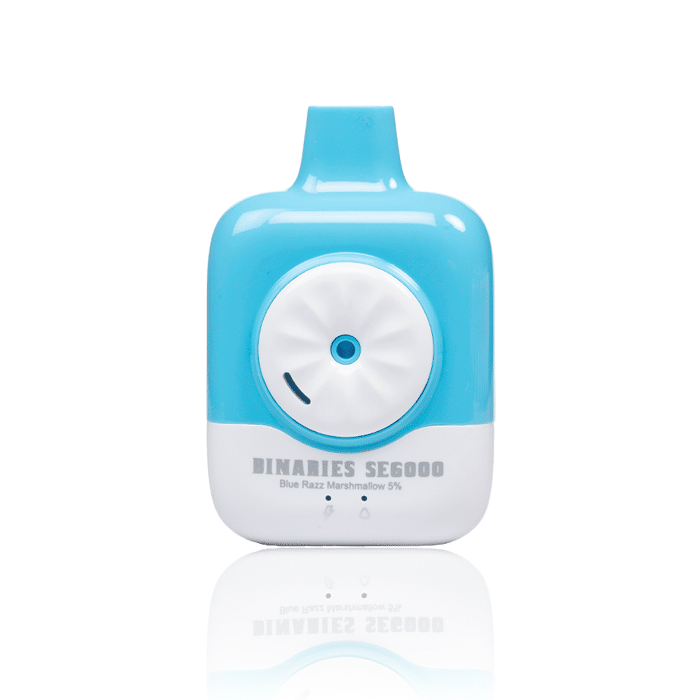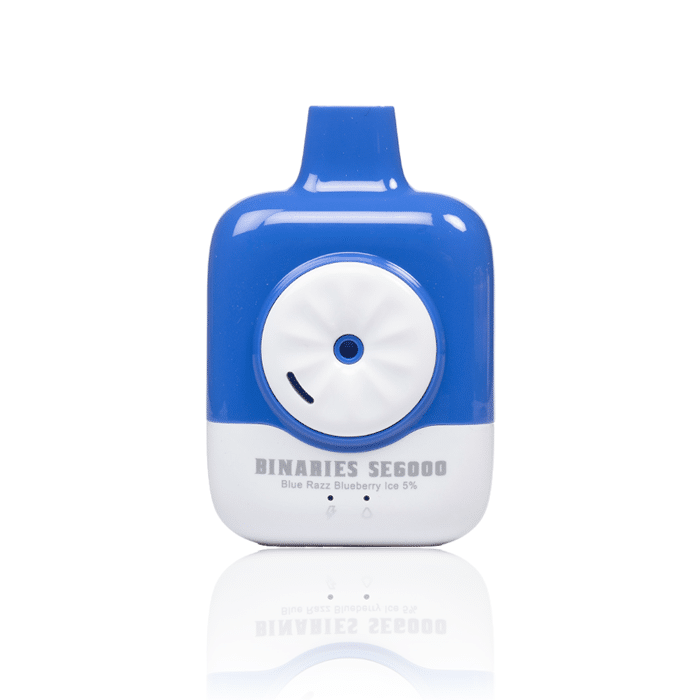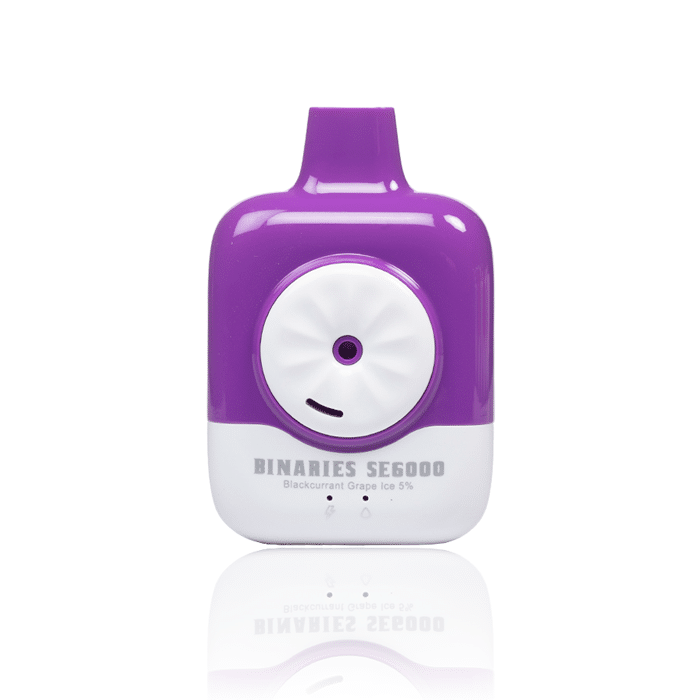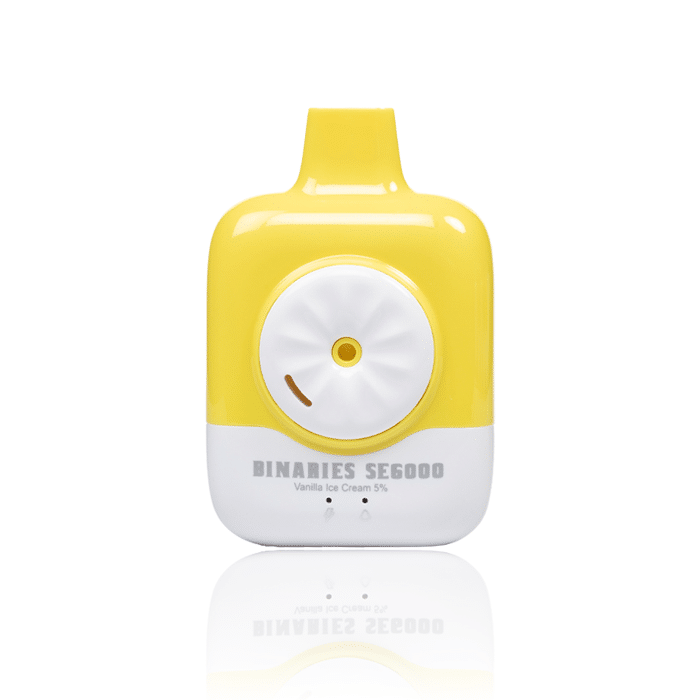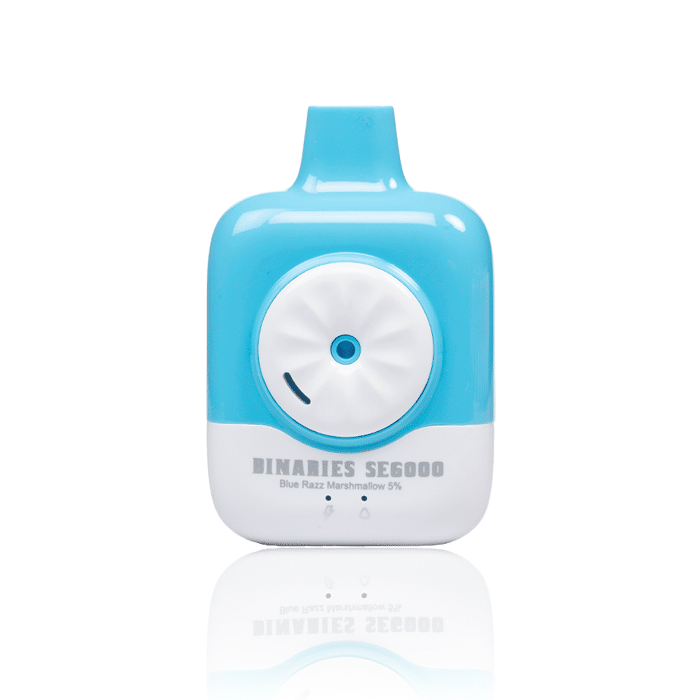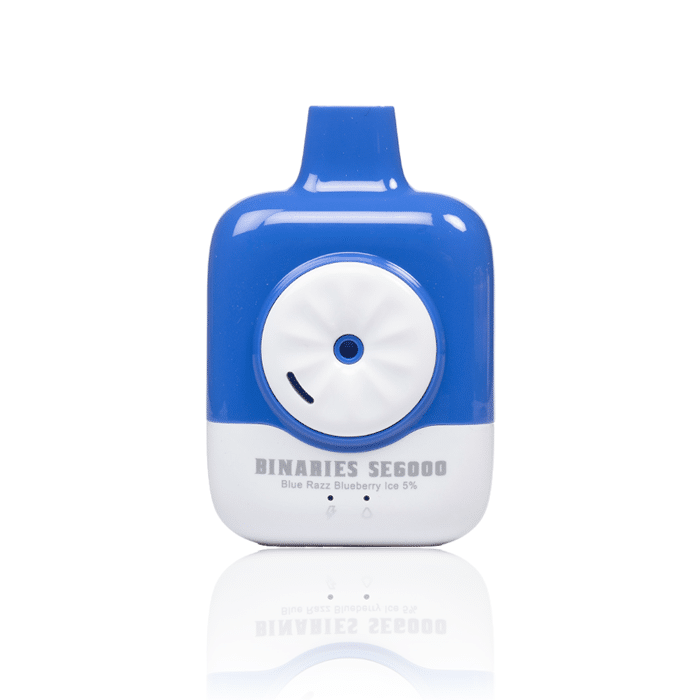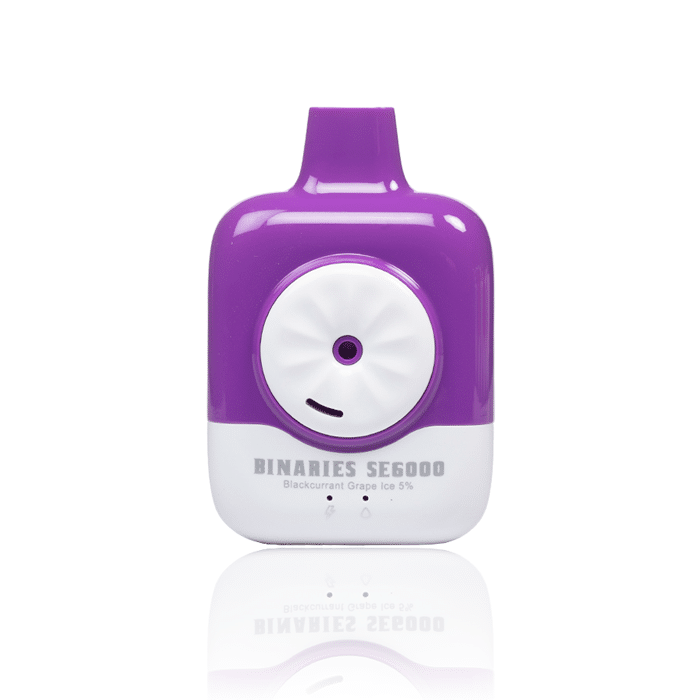 Horizon Binaries SE6000
$11.95
The HorizonTech Binaries SE6000 vape features 12mL of delicious e-liquid in 25+ flavors, adjustable airflow control and a modern mesh coil heating element for up to 6000 deliciously smooth clouds.
Description
Introducing the newest Horizon vape to add to your daily lineup – the HorizonTech Binaries SE6000 Disposable vape. This innovative device features an amazing 12mL of pre-filled e-liquid in 25+ flavors, an advanced mesh coil heating element and adjustable airflow control slide for the perfect cloud each and every time. Multiple protections, including low voltage, short circuit and vaping timeout, add a modern feel to this portable vape, making it a great choice to carry with you anywhere for up to 6000 satisfyingly smooth puffs.
HorizonTech Binaries SE6000 Disposable Specs
12mL Pre-Filled Synthetic E-Liquid
5% (50mg) Nicotine Strength
Rechargeable
650mAh Battery
Draw-Activated Firing Mechanism
1.0ohm Mesh Coil Heating Element
Adjustable Airflow Control Slide
E-Liquid + Battery Indicator Light
Protections: Low Voltage, Vaping Timeout & Short Circuit
Type-C USB Port
Approximately 6000 Puffs
Flavors
Blackcurrant Grape Ice: Rich blackcurrant, fresh crisp grapes and frosty menthol galore.
Blue Raspberry Ice: A tangy blend of sour blue raspberry candies and icy menthol.
Blue Razz Blueberry Ice: A unique concoction of tart blue raspberry candies, fresh blueberries and spicy menthol.
Blue Razz Marshmallow: Your favorite tangy blue raspberry candies accented by pillows of sugary marshmallows.
Cherry Cola Ice: A fresh cola accented by rich cherries and spicy menthol.
Cherry Lemon Ice: Tangy lemons, spicy red cherries and frosty menthol combined.
Clear: A crystal clear flavor with a smooth exhale.
Clear Tobacco: Rich, earthy tobacco with a silky exhale.
Creamy Tobacco: An unforgettable blend of rich tobacco and creamy vanilla.
Creamy Vanilla Orange Ice: A sweet treat that's much like your favorite Orange Creamsicle dessert.
Fruity Portuguese Custard Tart: A unique blend of creamy custard and tangy fruits.
Grape Gummy Candy: Deliciously sugary grape gummy candy flavors.
Green Grape Apple Ice: Sour Granny Smith apples, crunchy green grapes and frosty menthol.
Green Grape Ice: Deliciously crunchy green grapes dipped in icy menthol.
Iced Toasted Vanilla Espresso: A sweet and creamy concoction that's reminiscent of your favorite morning latte.
Loganberry Ice: Fresh fruity berries accented by icy cool menthol.
Lush Ice: Delightfully smooth menthol flavors.
Passion Fruit Ice: Fresh fruity passion fruits accented by frosty menthol.
Peach Blue Razz Ice: Juicy peaches and tangy blue raspberry candies topped with icy menthol.
Peach Mango Watermelon Ice: An eye-opening blend of fresh peaches, mangoes and watermelon with frosty menthol.
Pina Colada Ice: Your favorite adult beverage with a snowy menthol exhale.
Pink Lemonade Ice: Tangy pink lemonade dipped in frosty menthol.
Rainbow Candy: Deliciously fruity rainbow gummy candy flavors.
Root Beer Ice: Your favorite soda with a hint of frosty menthol.
Strawberry Banana Ice: Sweet strawberries, ripe bananas and icy menthol.
Strawberry Ice Cream: A delightfully fruity blend of fresh strawberries and vanilla ice cream.
Strawberry Kiwi Ice: Fruity strawberries and tropical kiwis topped with icy menthol.
Strawberry Mango Ice: A delightful blend of juicy strawberries and ripe mango with an icy menthol exhale.
Tobacco: Rich earthy tobacco – nothing more, nothing less.
Vanilla Ice Cream: Sweet and smooth vanilla ice cream.
Vanilla Orange Ice: A rich combination of tart citrus and creamy vanilla with a hint of frost menthol.
Watermelon Berry Sour Belts: A lip-puckering combination of super sour watermelon and berry belt candies.
Watermelon Blue Razz Ice: Tangy blue raspberry candy, crisp watermelon and frosty menthol.
Vimto Ice: A uniquely pleasant combination with a sprinkling of frosty menthol on top.
Additional information
| | |
| --- | --- |
| Brand | HorizonTech |
| Nicotine Level | |
| Flavor | Blackcurrant Grape Ice, Blue Raspberry Ice, Blue Razz Blueberry Ice, Blue Razz Marshmallow, Cherry Cola Ice, Cherry Lemon Ice, Clear, Clear Tobacco, Creamy Tobacco, Creamy Vanilla Orange Ice, Fruity Portuguese Custard Tart, Grape Gummy Candy, Green Grape Apple Ice, Green Grape Ice, Iced Toasted Vanilla Espresso, Loganberry Ice, Lush Ice, Passion Fruit Ice, Peach Blue Razz Ice, Peach Mango Watermelon Ice, Pina Colada Ice, Pink Lemonade Ice, Rainbow Candy, Root Beer Ice, Strawberry Banana Ice, Strawberry Ice Cream, Strawberry Kiwi Ice, Strawberry Mango Iced, Tobacco, Vanilla Ice Cream, Vimto Ice, Watermelon Berry Sour Belts, Watermelon Blue Razz Ice |
FAQs