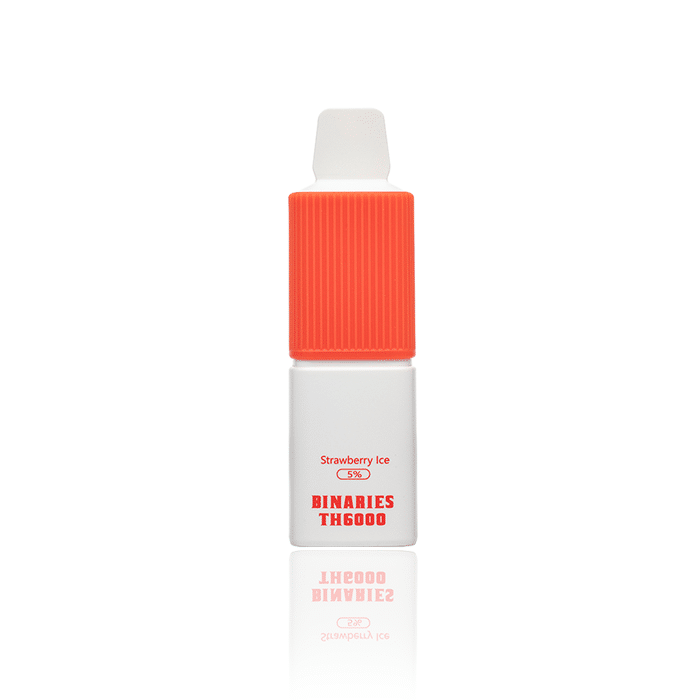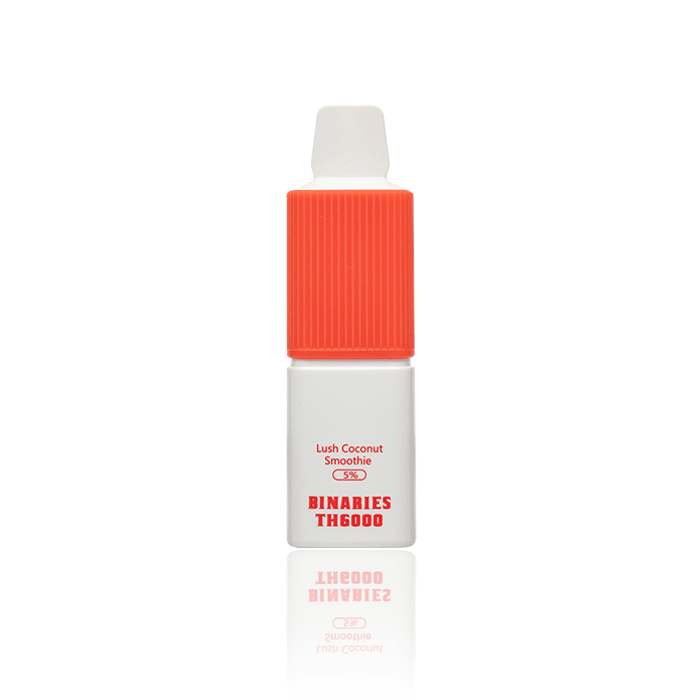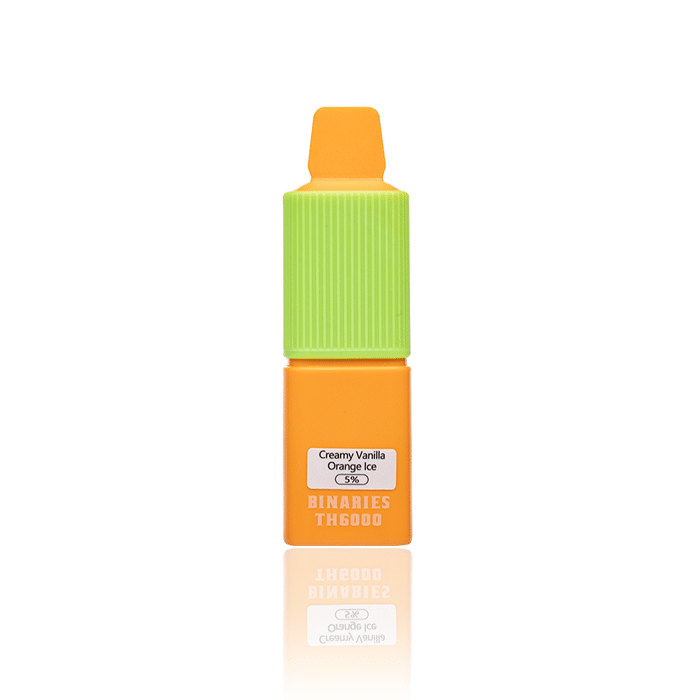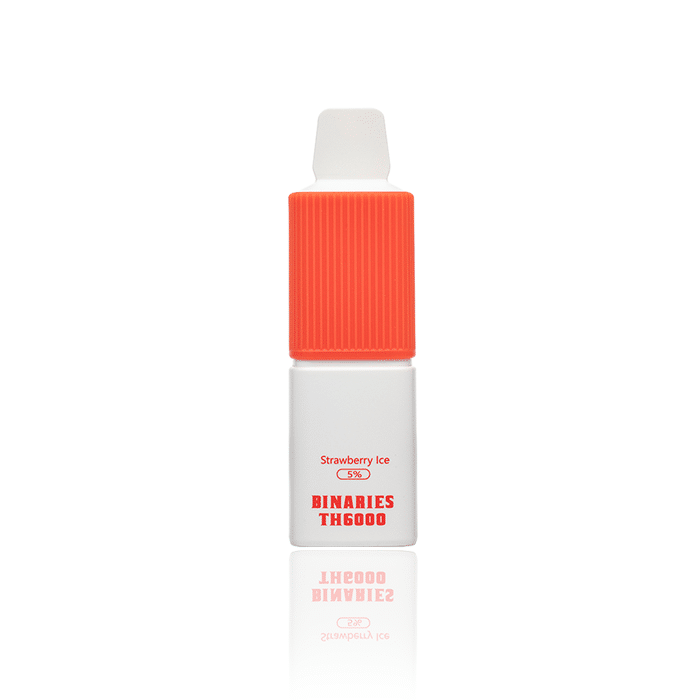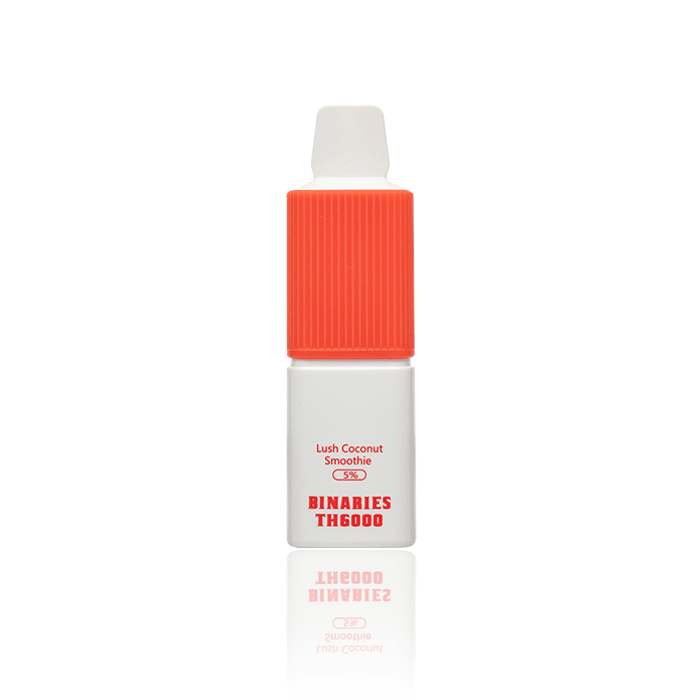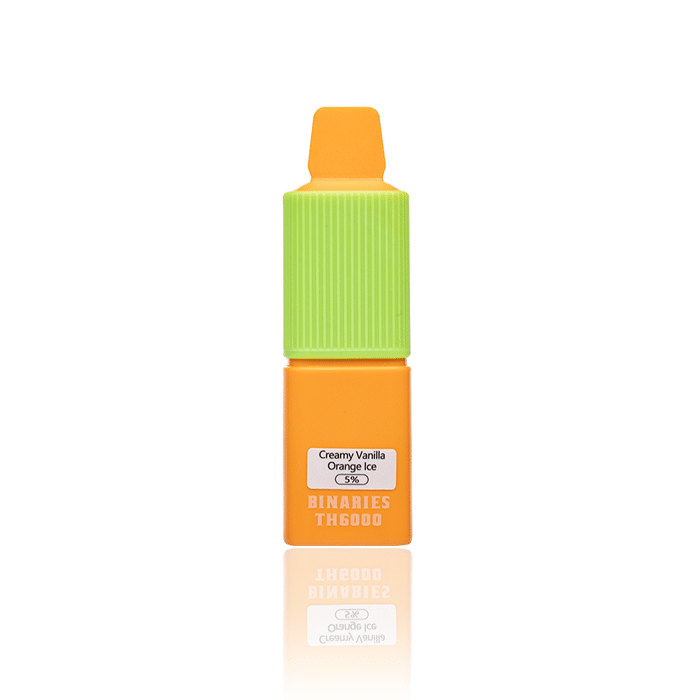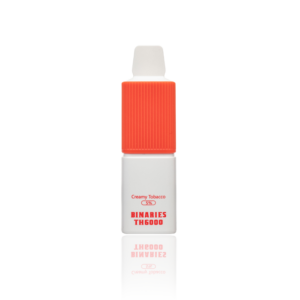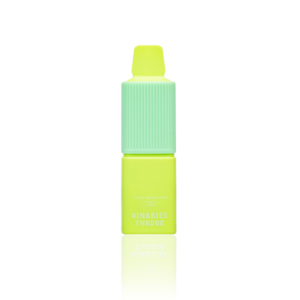 HorizonTech Binaries TH6000
$11.95
The HorizonTech Binaries TH6000 Disposable Vape features 12mL of pre-filled e-juice in 30 mouthwatering flavors, multiple innovative protections and an included AI chipset for an innovative and functional device.
Deal Of The Week
Geek Vape Raz CA6000 Disposable
Description
Are you ready to discover the latest must-have Horizon vape to add to your lineup? The HorizonTech Binaries TH6000 features a modern playful design with innovative features that are certain to please. This slim portable vape includes 12mL of pre-filled synthetic e-liquid in an amazing array of 30 delicious flavors, a modern mesh coil heating element and a state-of-the-art AI chipset for up to 6000 delightfully smooth clouds.
HorizonTech Binaries TH6000 Disposable Specs
12mL Pre-Filled Synthetic E-Liquid
5% (50mg) Nicotine Strength
Rechargeable
650mAh Battery
Draw-Activated Firing Mechanism
1.0ohm Mesh Coil Heating Element
Adjustable Airflow Control Slide
E-Liquid + Battery Indicator Light
AI Chipset
Protections: Low Voltage, Vaping Timeout & Short Circuit
Type-C USB Port
Approximately 6000 Puffs
Flavors
Apricot Mango Peach Ice: A sweet concoction of juicy peaches, mangoes and apricots topped with icy menthol.
Banana Ice: Frosty menthol with a hint of sweet bananas.
Blue Razz Grapefruit Ice: A tangy blend of tart blue raspberry candy, sour grapefruits and spicy menthol.
Blue Razz Lime Ice: A lip-puckering infusion of tart lime, sour blue raspberry candies and icy menthol.
Blueberry Lemon Ice: Juicy blueberries, sour lemons and frosty menthol.
Butterscotch: A rich creamy blend that's reminiscent of your favorite anytime treat.
Cantaloup Honeydew Watermelon Ice: Frosty menthol atop a blend of ripe cantaloupe, sweet honeydew and juicy watermelon.
Clear Lemonade: Crisp, sour lemonade with a smooth finish.
Clear Tobacco: Rich, earthy tobacco with a satisfying exhale.
Creamy Tobacco: Earthy tobacco with a creamy twist.
Creamy Vanilla Orange Ice: A delicious orange creamsicle taste with a punch of frosty menthol.
Grape Ice: A juicy blend of red and green grapes topped with icy menthol.
Iced Sweet Cream Latte: A sweet and creamy blend of satisfying espresso and milk flavors.
Lemon Cotton Candy: Your favorite carnival treat with a lemony twist.
Lemon Meringue Pie: Sour and creamy lemon meringue with a nutty, doughy crust.
Lush Coconut Smoothie: A deeply satisfying taste of tropical coconut and sweet ice cream.
Mango Ice: Juicy ripe mangoes accented with spicy, cool menthol.
Orange Apple Ice: Sour citrus and tart apples topped with icy menthol.
Orange Mango Watermelon Ice: Sweet and sour flavors of tangy citrus, ripe mango and juicy watermelon topped with cool menthol.
Passion Fruit Orange Ice: Sweet passion fruit and sour citrus accented by a frosty menthol exhale.
Pineapple Orange Ice: A citrusy twist of tropical pineapples and tangy oranges with a punch of icy menthol.
Strawberry Banana Ice: A blizzard of frosty menthol atop ripe bananas and sweet strawberries.
Strawberry Cookies: A nutty, doughy blend of fresh strawberries atop sweet sugar cookies.
Strawberry Ice: Sugary sweet strawberries and frosty menthol combined.
Strawberry Lush Bubble Gum: A satisfying flavor that's reminiscent of your favorite childhood bubble gum.
Strawberry Pineapple Ice: A tropical twist of sweet strawberries, sour pineapple and icy menthol.
Tobacco: A rich and earthy blend of spicy tobacco flavors.
Vanilla Strawberry Ice: Sweet creamy vanilla topped with sugary strawberries and frosty menthol.
Watermelon Apple Ice: A fruity concoction of tart apples, juicy watermelon and icy menthol.
Watermelon Peach Clear: Sweet juicy peaches and watermelon with a smooth exhale.
Additional information
| | |
| --- | --- |
| Brand | HorizonTech |
| Nicotine Level | |
| Flavor | Apricot Mango Peach Ice, Banana Ice, Blue Razz Grapefruit Ice, Blue Razz Lime Ice, Blueberry Lemon Ice, Butterscotch, Cantaloup Honeydew Watermelon Ice, Clear Lemonade, Clear Tobacco, Creamy Tobacco, Creamy Vanilla Orange Ice, Grape Ice, Iced Sweet Cream Latte, Lemon Cotton Candy, Lemon Meringue Pie, Lush Coconut Smoothie, Mango Ice, Orange Apple Ice, Orange Mango Watermelon Ice, Passion Fruit Orange Ice, Pineapple Orange Ice, Strawberry Banana Ice, Strawberry Cookies, Strawberry Ice, Strawberry Lush Bubble Gum, Strawberry Pineapple Ice, Tobacco, Vanilla Strawberry Ice, Watermelon Apple Ice, Watermelon Peach Clear, Watermelon Peach Mint |
FAQs