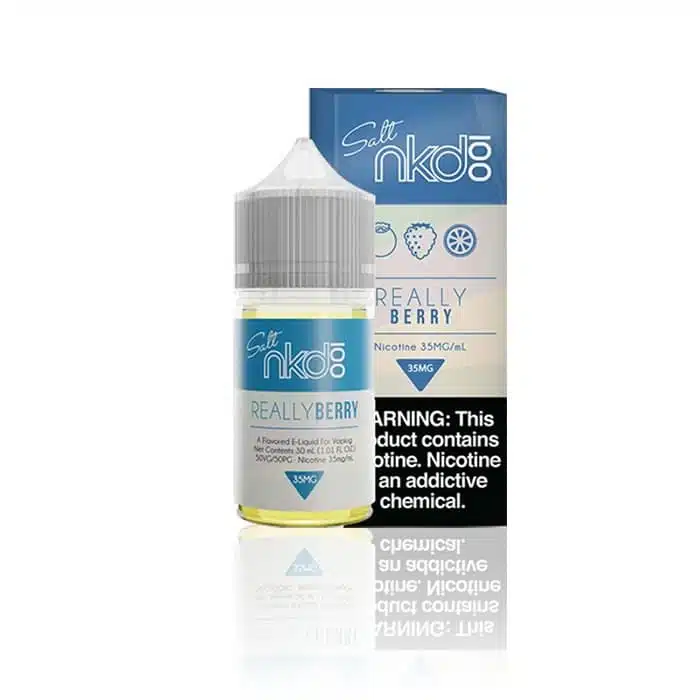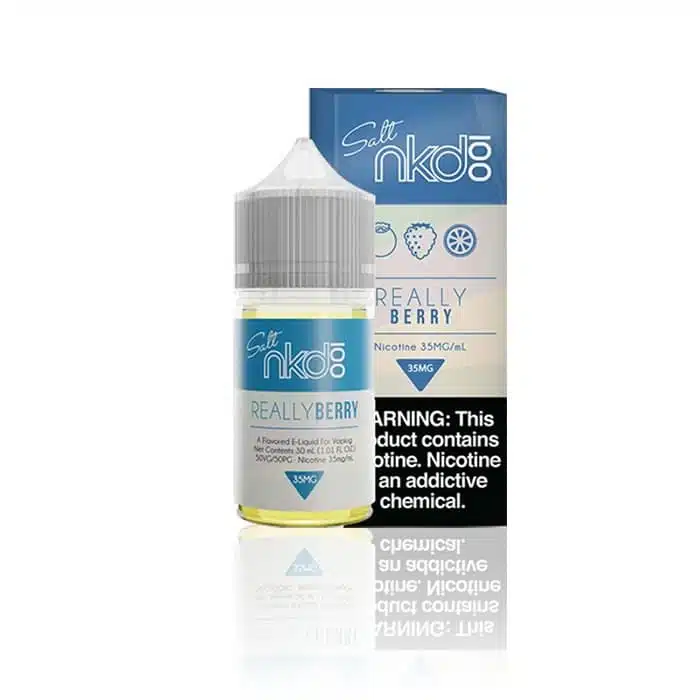 Naked 100 Salt – Really Berry – 30ML
$12.95
A flavorsome offering; the Naked 100 Salt- Really Berry is a blissful blend of sweet blueberries, mouthwatering blackberry and a dash of tangy lemon to make a perfect combination.
Description
Get ready to tantalize your taste buds with a serving of flavors as Really Berry brings you a perfect blend of wholesome berries. Made for vaping lovers who are also a fan of the fruity and zesty taste of berries, this e-juice is a combination of sweet blueberries, exotic blackberries and a touch of tangy lemon. Blended to perfection, the Naked 100 Salt- Really Berry takes you to a trip to the deep forests of berry-bearing shrubs.
One of the finest berry blends available in the market, Naked 100 Salt- Really Berry brings you the freshness, tang and sweet flavors of fresh berries in the form of e-juice. The added dash of the zesty lemon completes the serving of flavors and offer you an explosion of flavors inside your mouth. Compared to other vaping juices available in the market featuring blends of berries, the Naked 100 Salt- Really Berry is a blend that also allows you to cherish the individual flavor of all the ingredients available in it.
This incredible addition to our e-juice collection is available in a pack of 30 ml. It comes in a childproof packaging made of plastic and a cap featuring a dropper function. Easy to use and tear, the e-juice is a delight to savor in all types of Vaping devices and pens. You can also select the amount of Nicotine you would like to enjoy in your e-juice. We offer two variants of Naked 100 Salt-Really Berry with Nicotine level as 35 mg and 50 mg.
Do not use this liquid with RDA's or sub-ohm tanks and devices. It is made ideal for POD SYSTEMS and other low power devices. Buy now and enjoy a blast of berries in your mouth with every inhale.
FAQs