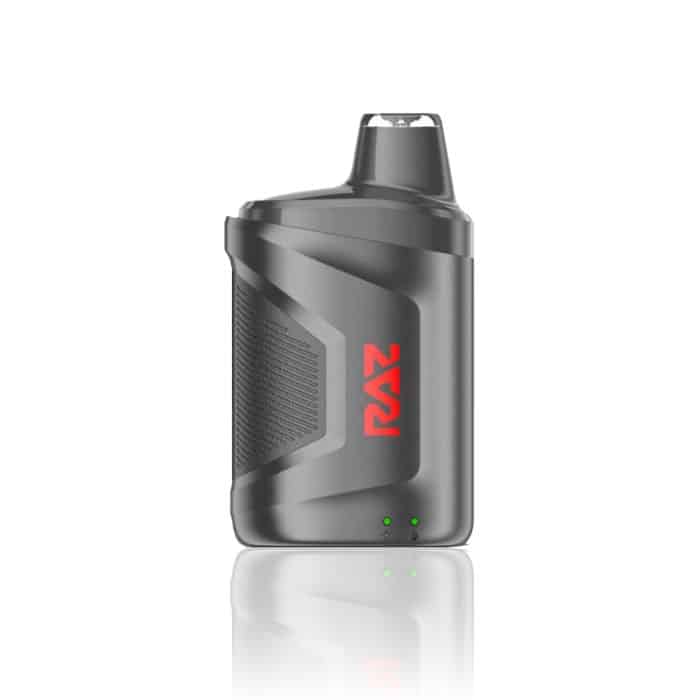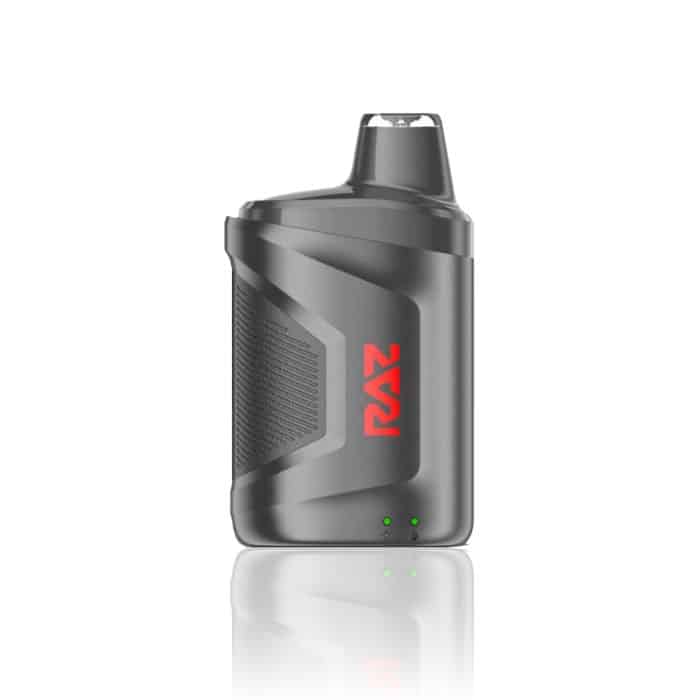 Geek Vape Raz CA6000 Disposable 5%
$14.95
The Geek Vape Raz CA6000 Disposable Vape includes 10mL of mouthwatering e-liquid, innovative mesh coil heating elements and an adjustable airflow control for the perfect smooth, satisfying flavor each and every time you indulge.
Deal Of The Week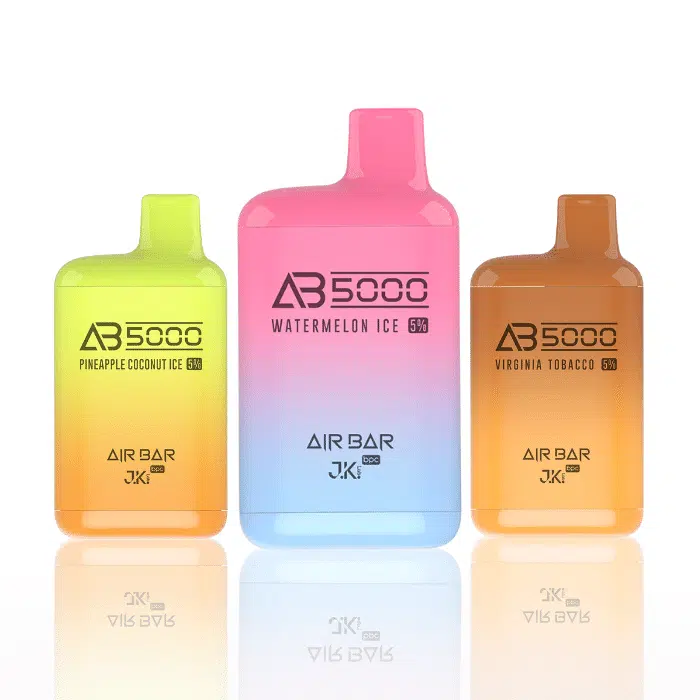 Air Bar AB5000 Disposable 5%
Description
Introducing the latest in GeekVape technology – the Raz Disposable Vape. This innovative portable vape offers a sleek, leak-proof design with plenty of new technology hidden inside, including an adjustable airflow mechanism and mesh coil heating element for the perfect amount of control. With 10mL of delicious e-liquid and a rechargeable battery, you'll be able to experience up to 6000 smooth puffs with the Raz disposable vape.
Geek Vape Raz CA6000 Disposable Specs
10mL Pre-Filled Synthetic E-Liquid
5% (50mg) Nicotine Strength
Rechargeable
Adjustable Airflow Control
Draw-Activated Firing Mechanism
Mesh Coil Heating Element
Leak-Proof Technology
Type-C USB Port
Approximately 6000 Puffs
Leather Grip
Lanyard Hook
Flavors
Alaskan Mint: A sharp, icy blend of frosty mint.
Crushed Berries: A blend of a variety of juicy, freshly smashed berries.
Dragon Fruit Lemonade: A tangy twist of sweet dragon fruits and sour lemonade.
Frozen Strawberry: Icy, fresh strawberries with a sugary smooth exhale.
Georgia Peach: A fresh take on your favorite juicy peaches.
Hawaii Sunset: A soothing blend of fresh tropical fruits and bright citrus.
Peach Pear: Tangy peaches accented by sweet ripe pears.
Spearmint: A sharp punch of satisfyingly smooth spearmint.
Strawberry Kiwi: The ultimate fruity combination of sugary strawberries and tropical kiwis.
Watermelon Ice: A tasty concoction of fresh juicy watermelon and icy menthol.
Additional information
| | |
| --- | --- |
| Brand | GeekVape |
| Flavor | Alaskan Mint, Blue Razz, Blue Razz Ice, Blue Razz Ice Freedom Edition, Cactus Jack, Crushed Berries, Dragon Fruit Lemonade, Frozen Strawberry, Frozen Strawberry Freedom Edition, Fuji Blue Razz, Fuji Pear, Georgia Peach, Hawaii Sunset, Lemon Lime, Mango Mania, Miami Mint, Peach Pear, Pom Pom Razz, Spearmint, Strawberry Kiwi, Watermelon Ice, Watermelon Ice Freedom Edition |
| Nicotine Level | |
FAQs