Sale!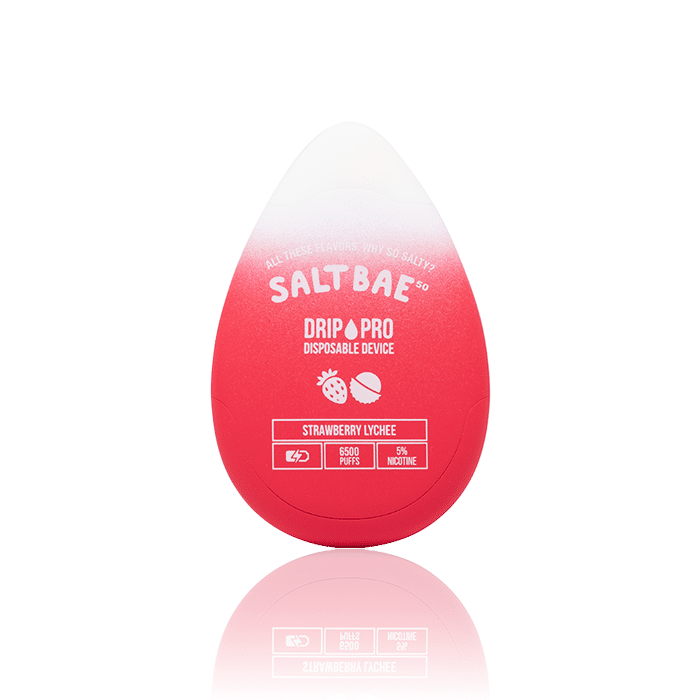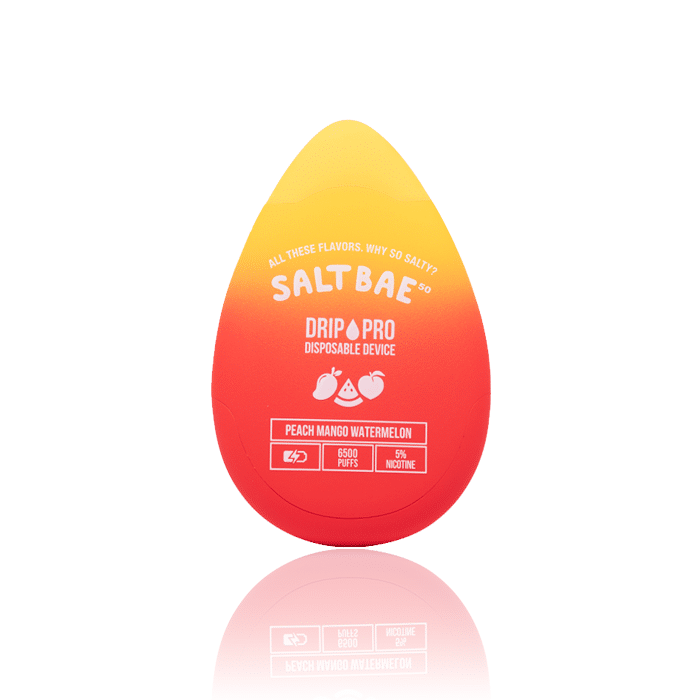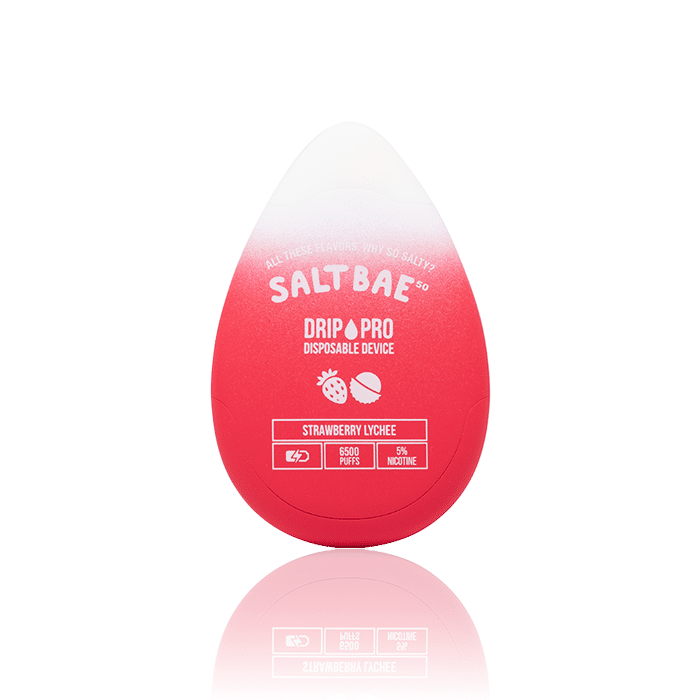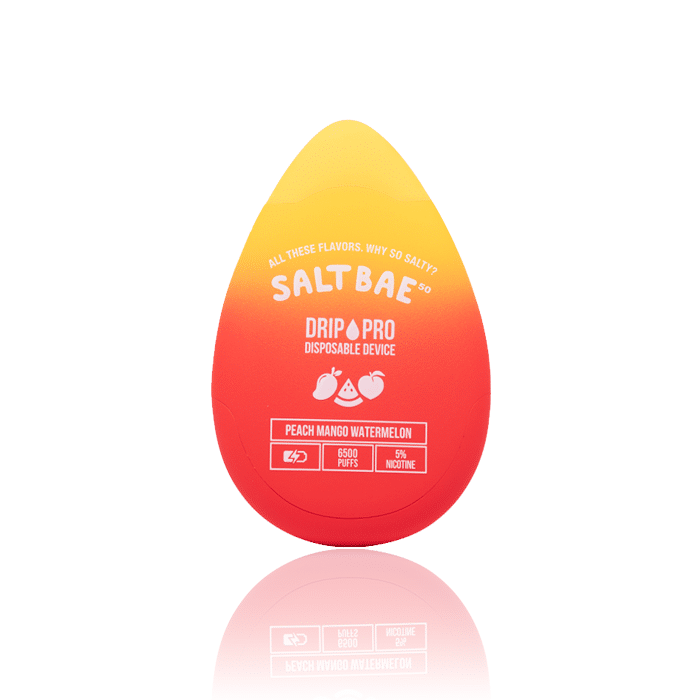 Salt Bae 50 Drip Pro Disposable
The Salt Bae 50 Drip Pro Disposable Vape features a unique tear drop design with a colorful gradient, 13mL of pre-filled e-liquid capacity in 10 delicious flavors and a mesh coil heating elements for up to 6500 tasty puffs.
Deal Of The Week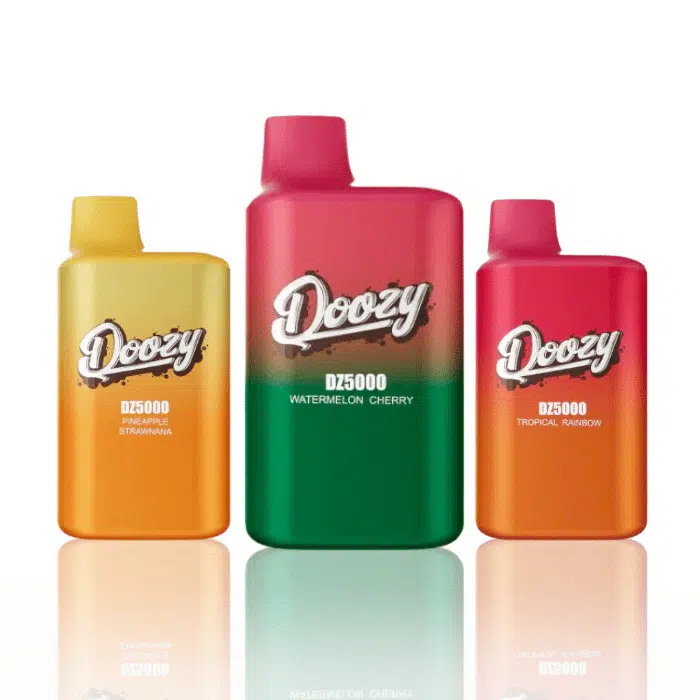 Doozy DZ5000 Disposable 5%
Description
Innovative with an eye-catching design, the Salt Bae Drip Pro Disposable vape is the perfect piece to carry with you anywhere. This Salt Bae Vape features a unique tear drop silhouette with a bold gradient design. Each piece carries up to 13mL of delicious e-liquid in 10 mouthwatering flavors with 5% nicotine strength. With state-of-the-art mesh coil heating elements and a draw-activated firing mechanism, you'll be able to indulge in smooth, delicious vapor any time you desire with this portable device.
Salt Bae 50 Drip Pro Disposable Specs
Unique Tear-Drop Design
13mL Pre-Filled Synthetic E-Liquid
5% (50mg) Nicotine Strength
Rechargeable
Draw-Activated Firing Mechanism
Mesh Coil Heating Element
Adjustable Airflow Control
Type-C USB Port
Approximately 6500 Puffs
Flavors
Iced Blueberry: Delightfully juicy blueberries blended with frosty menthol.
Iced Blue Raspberry Lemonade: Tangy, fresh blue raspberry lemonade accented by icy menthol.
Iced Cola: Your favorite indulgent soda with a frosty menthol twist.
Iced Honeydew: Deliciously sweet honeydew with a punch of icy menthol.
Iced Wintergreen: A frosty blend of sharp and icy wintergreen mint.
Mango Aloe: Juicy, tropical mangoes accented by refreshing aloe.
Peach Mango Watermelon: A menage a trois of juicy peaches, ripe mangoes and crunchy watermelon.
Strawberry Kiwi: A classic twist of tropical kiwis and fruity strawberries.
Strawberry Lychee: Sugary strawberries accented by mouthwatering lychee fruits.
Strawberry Watermelon: A sweet blend of ripe strawberries and juicy watermelon.
Additional information
| | |
| --- | --- |
| Flavor | Iced Blue Raspberry Lemonade, Iced Blueberry, Iced Cola, Iced Honeydew, Iced Wintergreen, Mango Aloe, Peach Mango Watermelon, Strawberry Kiwi, Strawberry Lychee, Strawberry Watermelon |
| Nicotine Level | |
| Brand | Salt Bae 50 |
FAQs