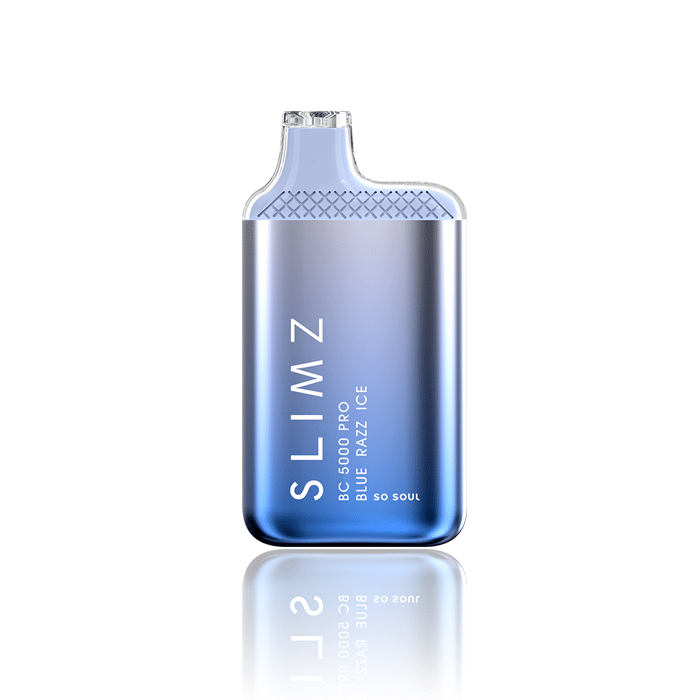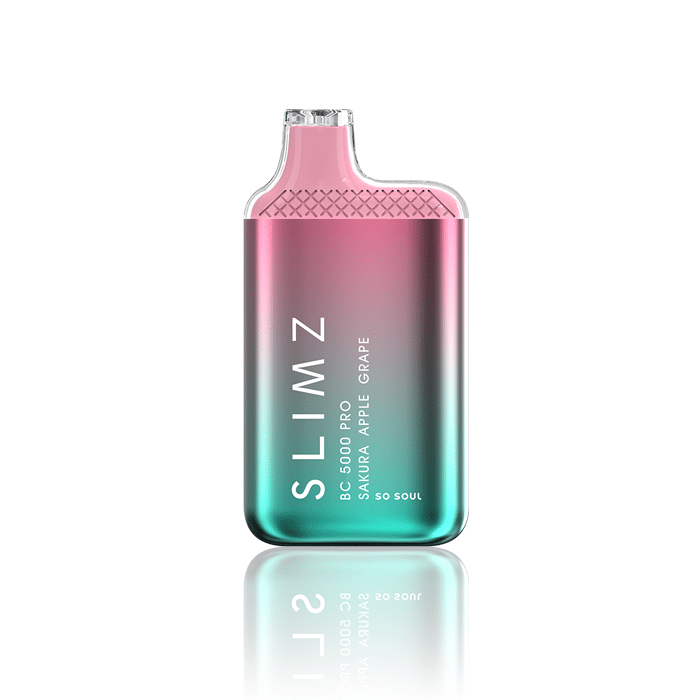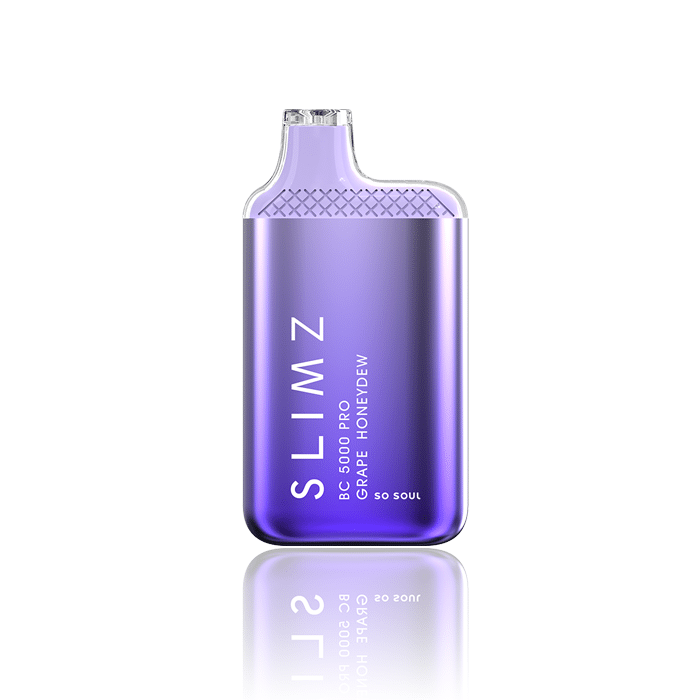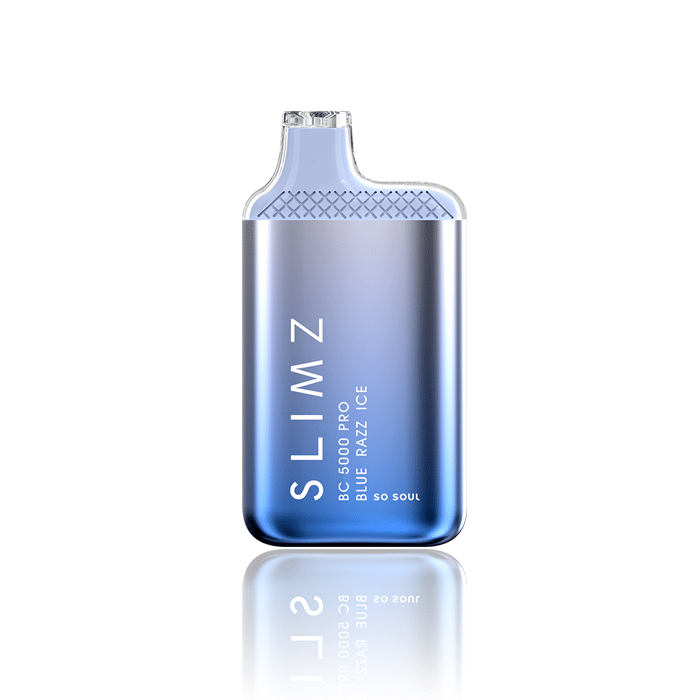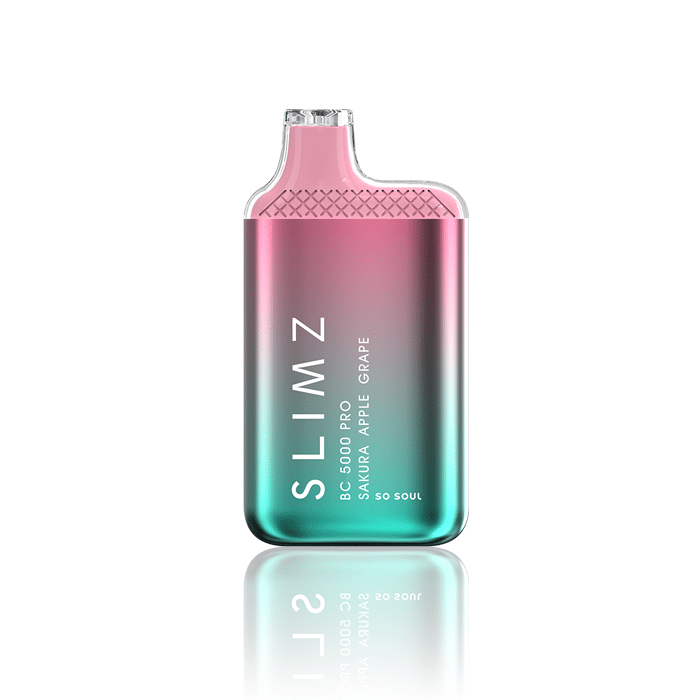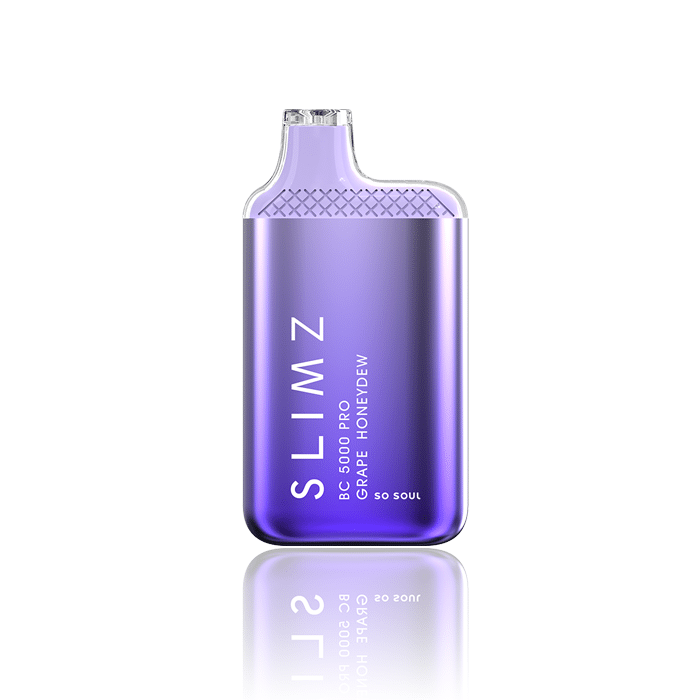 So Soul Slimz BC5000 Pro Disposable
$14.95
The So Soulz Slimz BCC5000 Pro Disposable features 11mL of delicious e-liquid in 10+ flavors, an easily rechargeable battery and an innovative mesh coil heating element for up to 5000 satisfyingly smooth puffs.
Deal Of The Week
Geek Vape Raz CA6000 Disposable
Description
Slim, portable and packed full of power, the So Soul Slimz BC5000 Pro Disposable vape is the perfect device to take with you anywhere. This innovative device offers an amazing 11mL of pre-filled synthetic e-liquid in 10+ mouthwatering flavors and a mesh coil heating element for up to 5000 delightfully smooth, satisfying puffs. Easily rechargeable with an electrifying 550mAh battery, you'll find yourself reaching for the So Soul Slimz vape any time you're in need of some quick satisfaction.
So Soulz Slimz BC5000 Pro Disposable Specs
11mL Pre-Filled Synthetic E-Liquid
5% (50mg) Nicotine Strength
Rechargeable
550mAh Battery
Draw-Activated Firing Mechanism
Mesh Coil Heating Element
Type-C USB Port
Approximately 5000 Puffs
Flavors
Blue Razz Ice: Tart blue raspberry slushie with a touch of spicy menthol.
Colorful Berry Fruit: A rainbow blend of your favorite berries with a tangy twist.
Mango Peach Ice: A fruity blend of juicy mangoes and ripe peaches with a punch of frosty menthol.
Menthol: Spicy tobacco topped with fresh mint.
Pear Strawberry Raspberry Ice: A bouquet of ripened pears, fresh strawberries and tangy raspberries with icy menthol.
Strawberry Orange Mint: Sweet strawberries, tangy oranges and sharp mint blended together.
Strawberry Watermelon Bubblegum: A nostalgic nod to your favorite childhood bubblegum flavor.
Surft Coconut Gold: A blend of fresh creamy coconut and tropical vibes.
Watermelon Ice: Juicy fresh watermelon with a hint of spicy menthol.
White Gummy Bear: Sweet and sugary white gummy candies.
Additional information
| | |
| --- | --- |
| Flavor | Blue Razz Ice, Colorful Berry Fruit, Mango Peach Ice, Menthol, Pear Strawberry Raspberry Ice, Strawberry Orange Mint, Strawberry Watermelon Bubblegum, Surf Coconut Gold, Watermelon Ice, White Gummy Bear |
| Brand | So Soul |
| Nicotine Level | |
FAQs