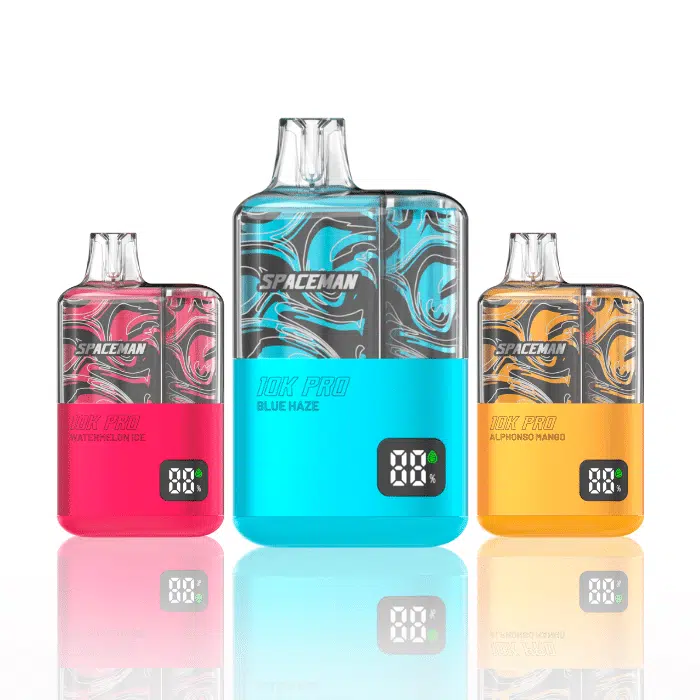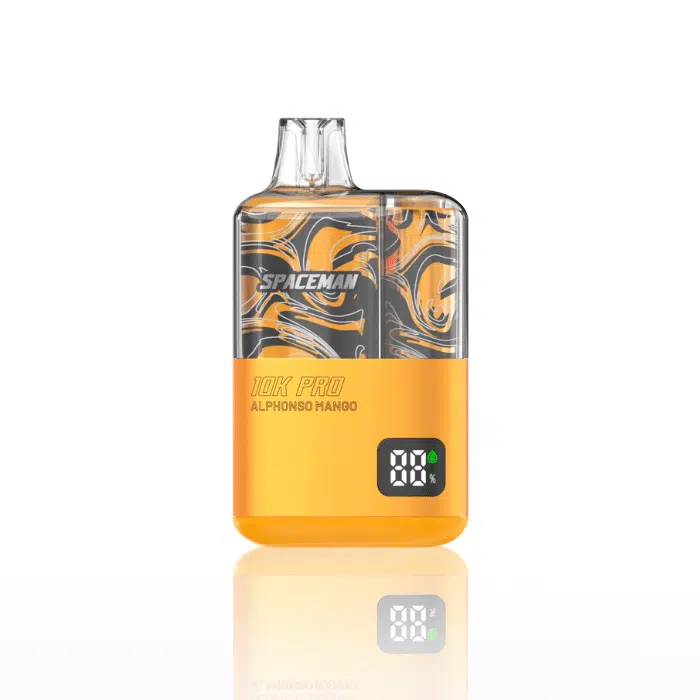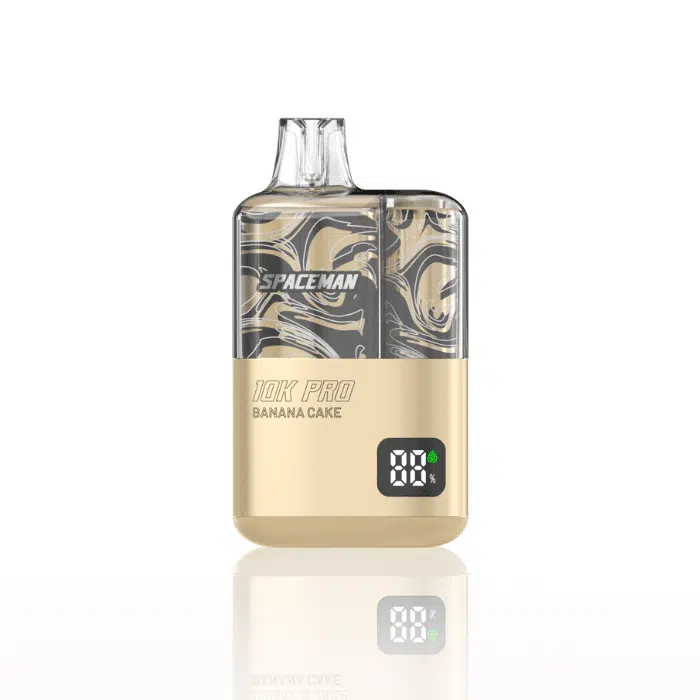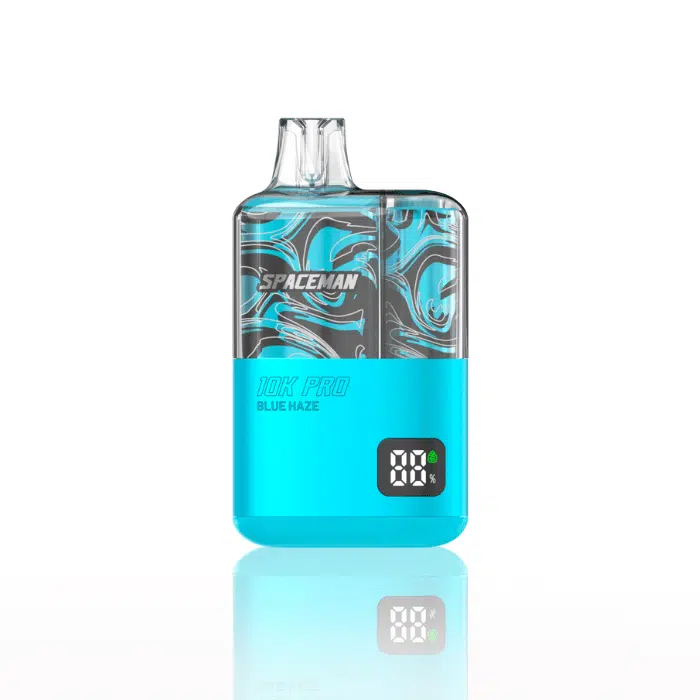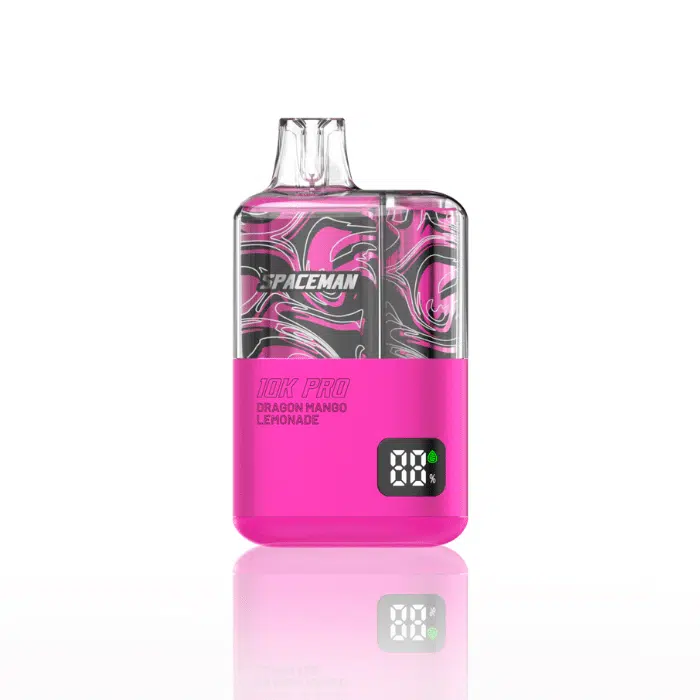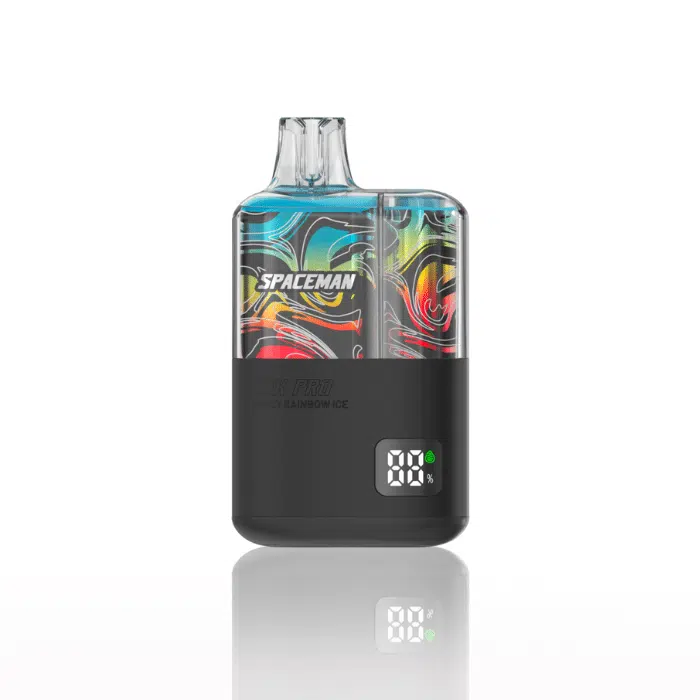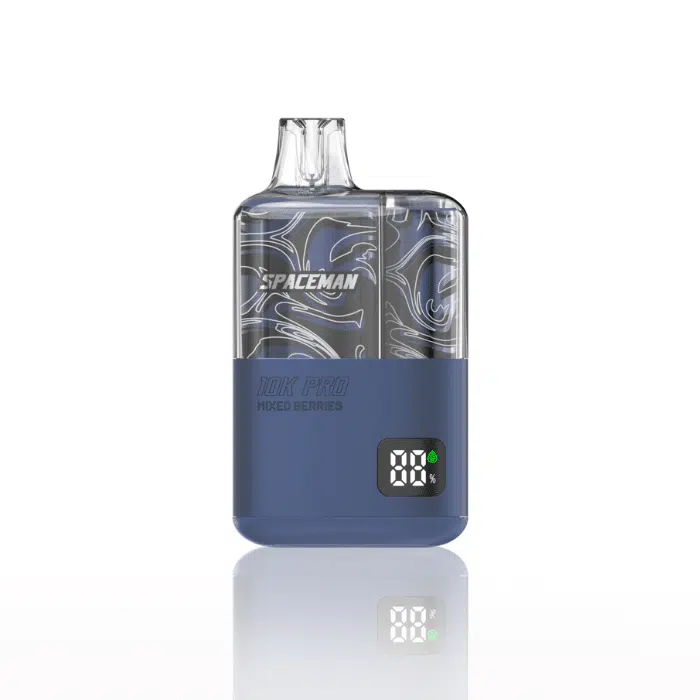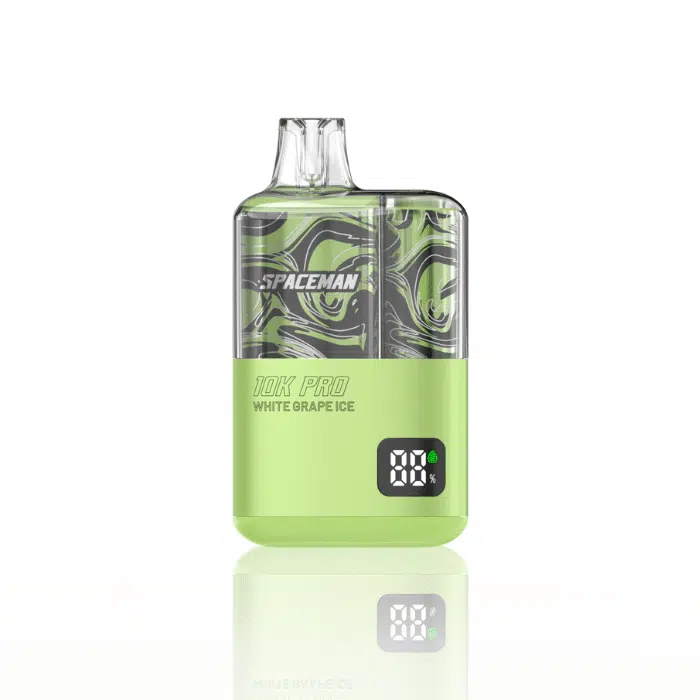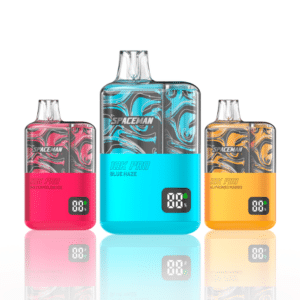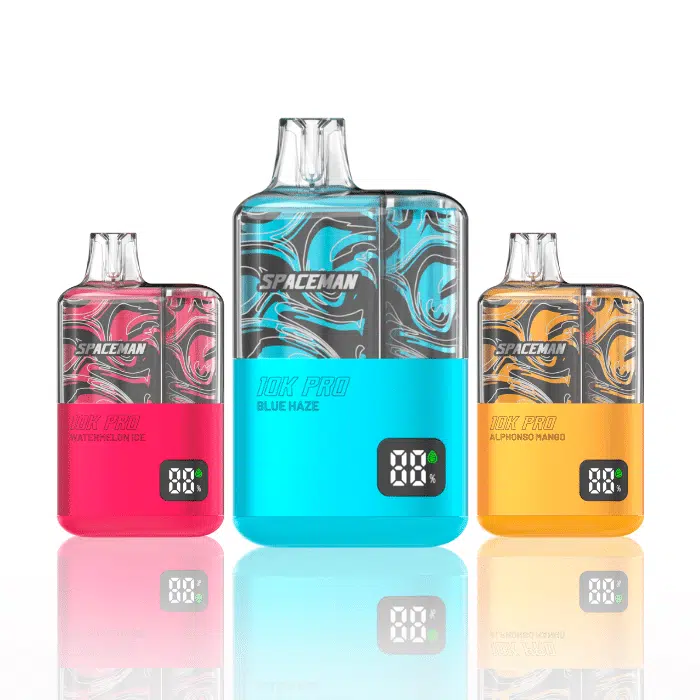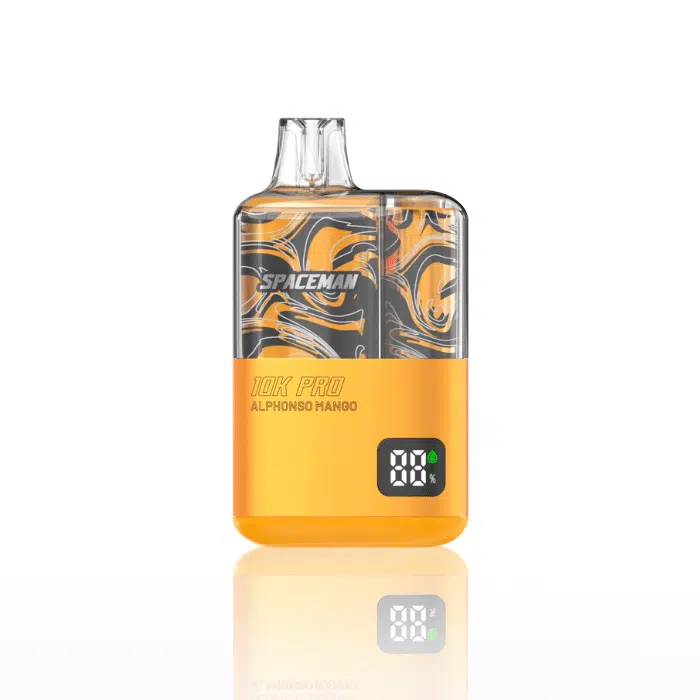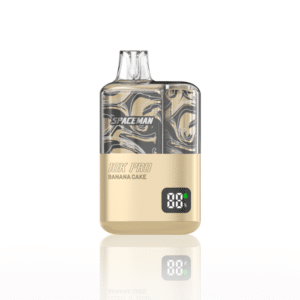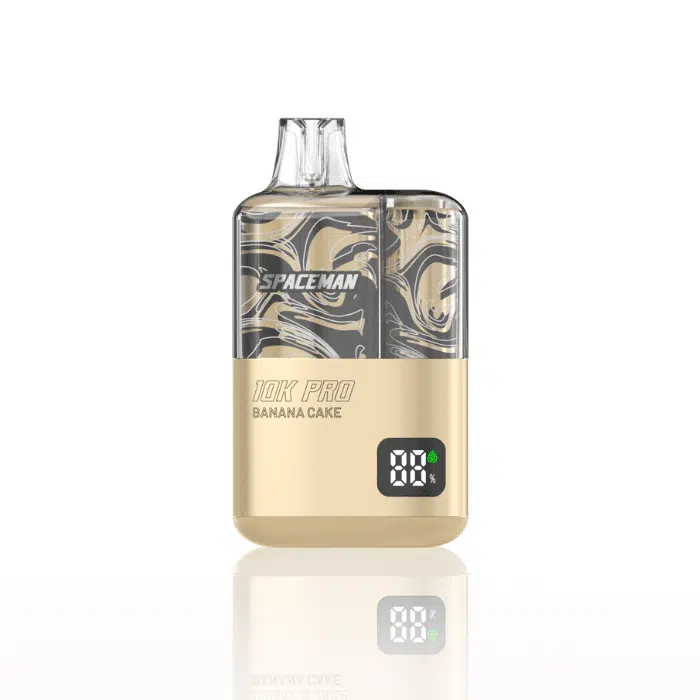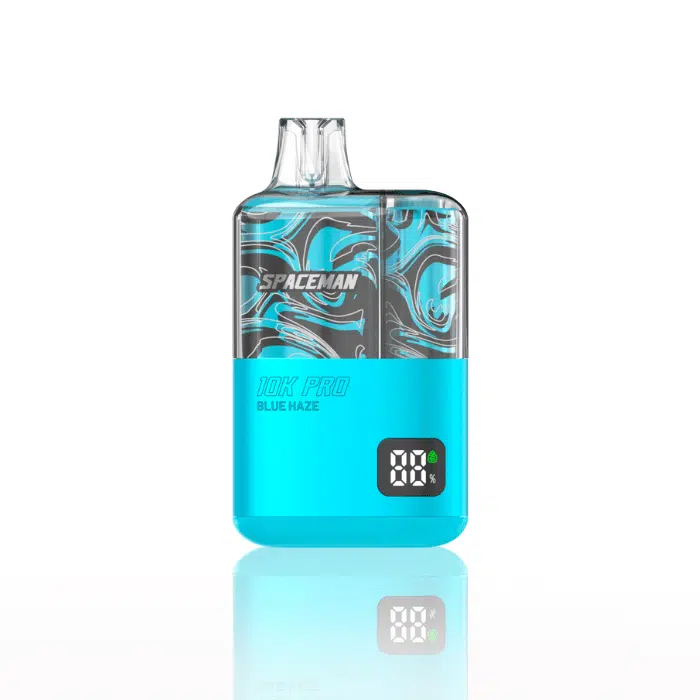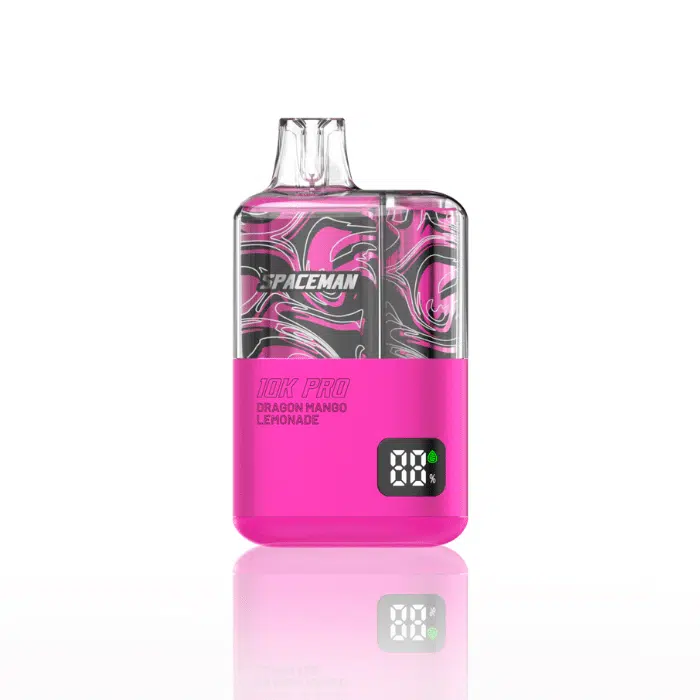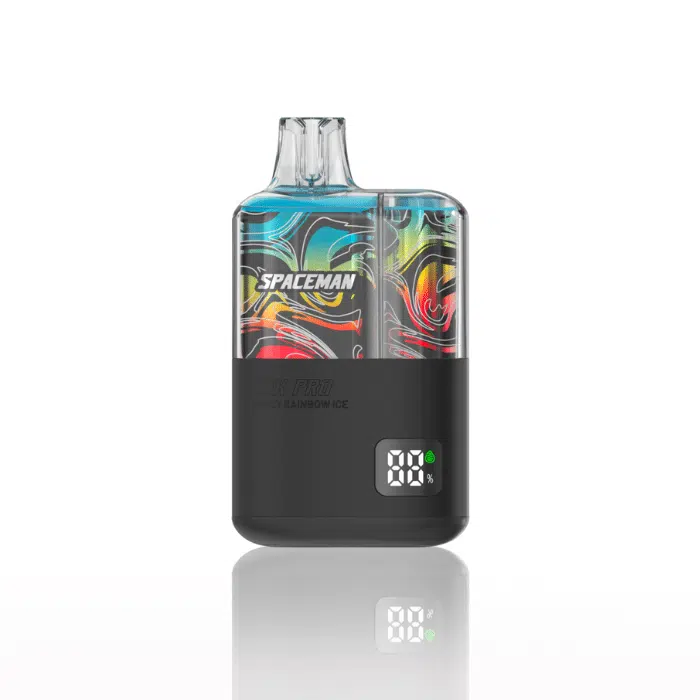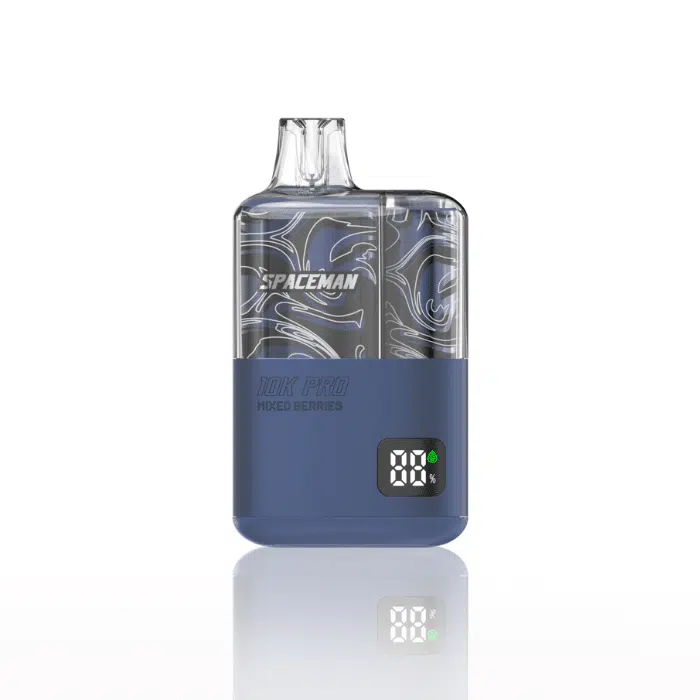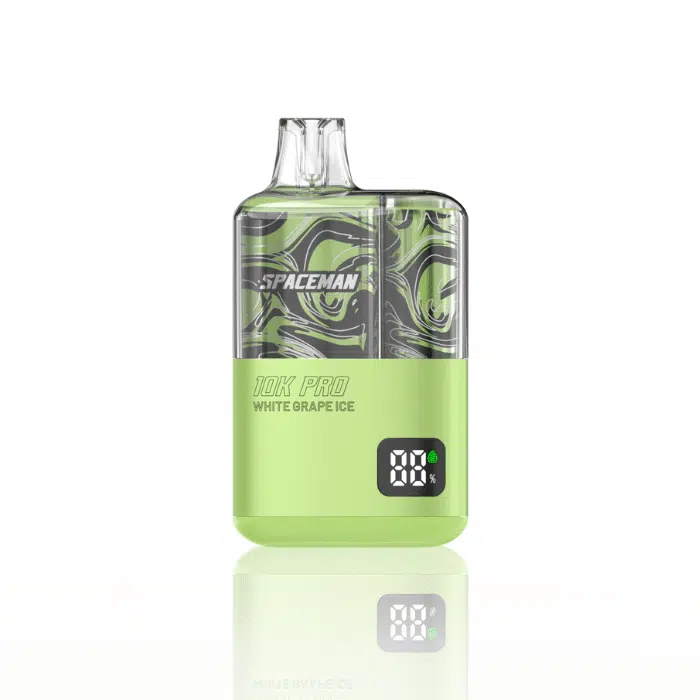 Space Man 10k Pro Disposable
$14.95
Meet the Spaceman 10k Pro by SMOK: the ultimate disposable vape. Featuring a rechargeable battery, long-lasting e-liquid, and 10,000 puffs, it's vaping made easy and satisfying. Choose your flavor, set your airflow, and vape on.
Deal Of The Week
Geek Vape Raz CA6000 Disposable
Description
Beautifully designed by the experts at SMOK, the Spaceman 10k Pro isn't just another disposable vape. It's an experience. With 16mL of pre-filled e-liquid and 5% nicotine strength, you'll enjoy 10,000 puffs of pure satisfaction. Featuring a multitude of customizable settings and safety features, the Spaceman 10k Pro brings an elevated vaping experience straight to your fingertips. Packed with state-of-the-art technology and unparalleled features, this device serves as the pinnacle of disposable vape innovation.
Space Man 10k Pro Disposable Specs
16mL Pre-Filled E-Liquid
5% (50mg) Nicotine Strength
800mAh Type-C Rechargeable Battery
Approximately 10,000 Puffs
0.7Ω Meshed Coil
Adjustable Airflow Switch for MTL & RDL Vaping
SMART Screen – E-Liquid & Battery Status Indicator
Overtime Protection
Short Circuit Protection
Low Battery Warning
Flavors
Alphonso Mango: Tropical delight, only from Spaceman 10k Pro.
Banana Cake: A delightful treat crafted by Spaceman 10k Pro.
Black Mint: Enjoy a fresh blend of mint and dark berries by Spaceman 10k Pro.
Blue Haze: A unique and dreamy flavor from Spaceman 10k Pro.
Dragon Mango Lemonade: A tropical burst, brought to you by Spaceman 10k Pro.
Juicy Rainbow: Experience a fruit medley like no other with Spaceman 10k Pro.
Mixed Berries: For those who love berries, Spaceman 10k Pro has you covered.
Root Beer: Relive a classic soda flavor with Spaceman 10k Pro.
Watermelon Ice: Refresh your palate with this Spaceman 10k Pro specialty.
White Grape Ice: A grape twist that's both refreshing and sweet, courtesy of Spaceman 10k Pro.
Additional information
| | |
| --- | --- |
| Brand | Space Man |
| Flavor | Alphonso Mango, Banana Cake, Black Mint, Blue Haze, Dragon Mango Lemonade, Juicy Rainbow, Mixed Berries, Root Beer, Watermelon Ice, White Grape Ice |
| Nicotine Level | |
FAQs