Ready to geek out over one of the most innovative disposable vape brands on the market? First founded in 2015, GEEK BAR has quickly made a name for itself within the world of vaping as a leader in game-changing design and technology.
With a focus on creating unique disposable vapes that are satisfying, safe and tasty, you can never go wrong with adding a GEEK BAR vape to your personal lineup.
When thinking about a great disposable vape that is well worth the investment, you can't go wrong with GEEK BAR. Each disposable vape in their collections comes equipped with the latest technology to ensure a smooth, even cloud with an amazing flavor every time you decide to indulge.
So if you've been asking yourself, "Are GEEK BAR vapes good?" The answer is a resounding YES! Each model in their collections features the innovative technology that the brand is known for, guaranteeing a smooth and satisfying cloud that maximizes flavor and your overall experience.
If you're interested in learning more about the top GEEK BAR vape models, keep reading – we'll break down why we love them below.
The GEEK BAR Meloso Max 9000 Disposable Vape
If you're after a long-lasting disposable with an amazing flavor selection, look no further than the GEEK BAR Meloso Max 9000 Disposable vape. With an internal dual mesh coil heating element and 15 flavors to choose from, this vape will have you coming back for more again and again.
The GEEK BAR B5000 Disposable Vape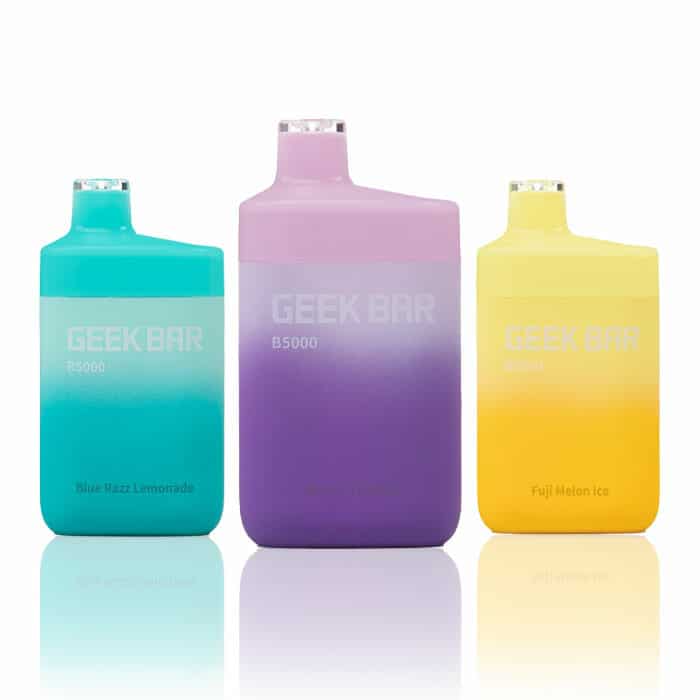 Another must-have option from the GEEK BAR lineup is the GEEK BAR B5000 Disposable vape. This innovative device includes 14mL of delicious e-liquid with an integrated rechargeable battery that allows up to 5,000 delicious puffs per device before you need to restock.
The GEEK BAR Meloso MINI 1500 Disposable Vape
For the avid vaper who's looking for something a little more compact and super portable, look no further than the GEEK BAR Meloso MINI 1500 Disposable vape. This super mini includes all of the innovative technology that GEEK BAR is known for, all wrapped up in a super slim design.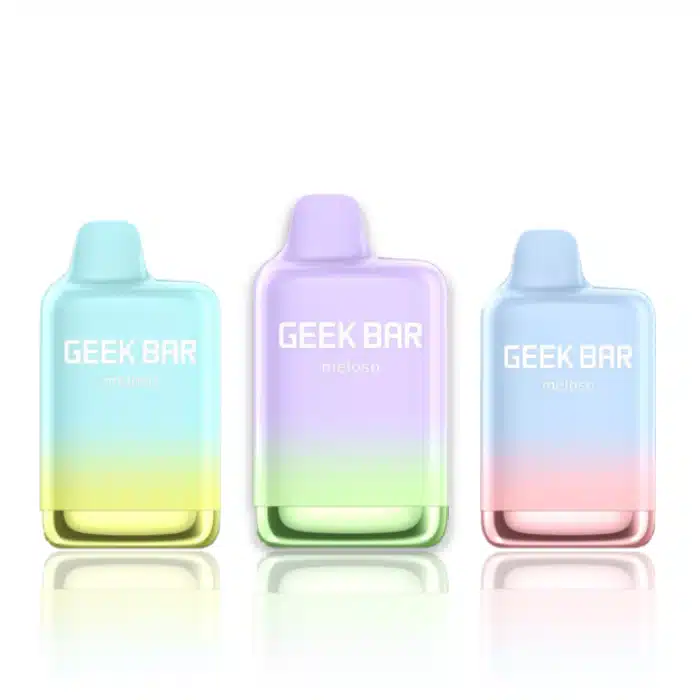 How Long Does a GEEK BAR Vape Last?
Now that we've gone over the top GEEK BAR vape models and highlighted why we love them, let's talk about how long a GEEK BAR vape actually lasts. The answer is simple – it depends on the model!
Depending on which GEEK BAR vape model you choose, it will last between 1,500 to 9,000 puffs. The amount of time that this takes to use depends on how much you vape. On average, a vape with 5,000 puffs will last about 3-4 weeks. Based on this math, here's what that means for our favorite models above:
No matter what you're looking for in terms of how long your disposable vape will last you before you need to restock, any of our favorite models have you covered. Whether you like to switch up your flavor on a weekly basis or are interested in something a little more long-term, GEEK BAR has exactly what you need and so much more.