If you've been regularly indulging in portable vapes, chances are that you have recently noticed a new brand hit the market – EB Create. This portable vape brand has been taking the industry by storm, offering an amazing lineup of great flavors infused with satisfying nicotine, all wrapped up in a sleek, colorful package.
But where did EB Create come from? Is EB Create the same as Elf Bar and EB Design, another favorite portable vape brand? How good are EB Create vapes? If you're pondering any of these questions, we're here to help. Keep reading for a quick breakdown on Elf Bar vapes, EB Design and EB Create vapes as well as what you need to know about where they come from. 
An Elf Bar vape is a disposable, portable vape that is part of a super popular collection from the brand, Elf Bar. These disposable vapes offer pre-filled synthetic e-liquid in a unique selection of amazing flavors with varying levels of nicotine strength.
This collection of disposable vapes is best known for its sweet, dessert-like flavor options and colorful designs. Elf Bar vapes are offer a range of sizes, from 400 puffs up to 6000 puffs per disposable vape.
Popular Elf Bar Vape Models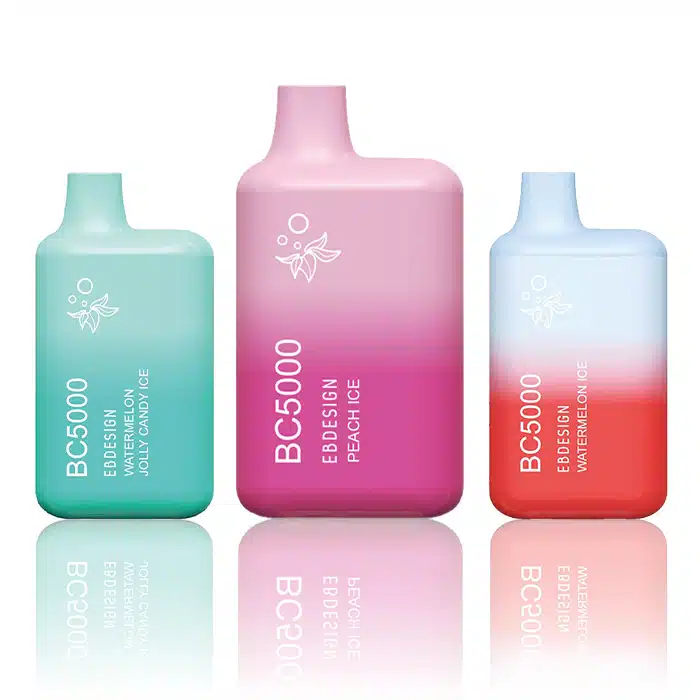 What are EB Create vapes?
An EB Create vape is a portable, disposable vape created by the newly popular brand, EB Create. These vapes are best-known for their bright, colorful designs and amazingly sweet flavors. This vape brand offers a great selection of affordable vape models that are perfect for every budget.
Most EB Create vapes are rechargeable and offer a variety of nicotine strength levels, ranging from 0mg to 50mg, depending on the model. They include a range of sizes, from 5000 – 6000 puffs per device, for continuous, satisfyingly smooth clouds.
Popular EB Create Vape Models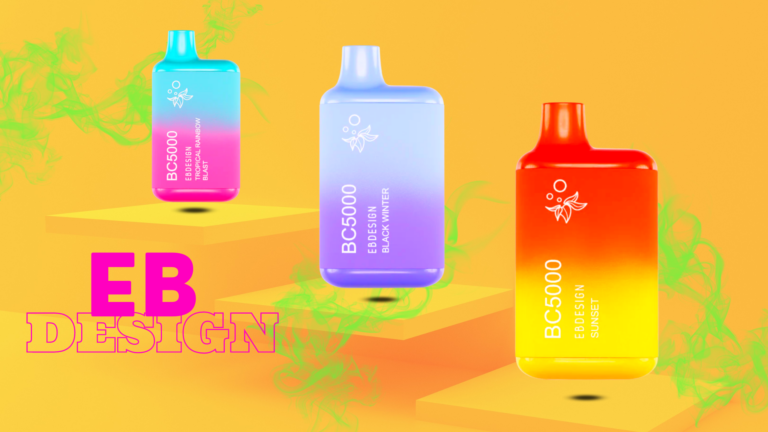 What's the Difference Between Elf Bar, EB Design and EB Create?
You may find yourself asking, "but wait – is EB Create the same as Elf Bar and EB Design?" And the answer is a quick and resounding yes!
While they feature three unique brand names, Elf Bar, EB Design and EB Create are one and the same. Due to a trademark infringement outside of the United States, Elf Bar was forced to rebrand as EB Design and now EB Create. This rebrand was simply a quick change in name rather than a start from scratch undertaking.
And while the name of EB Create may be different than Elf Bar and EB Design, the amazing quality and flavors of the products remain one and the same. Whether you were a fan of the sweet, fruity flavors or sugary candy flavors of Elf Bar and EB Design, you'll find the perfect match in the EB Create lineup.
Are EB Create Vapes Good Vapes?
At the end of the day, EB Create vapes are great options for any vape lover. These portable vapes are affordable and offer the latest in innovative technology and amazing flavors that are certain to satisfy.
Whether you're looking for a sleek, ultra disposable style or on the market for something a little more substantial, you'll find the perfect piece in the collection of EB Create vapes available on the market.